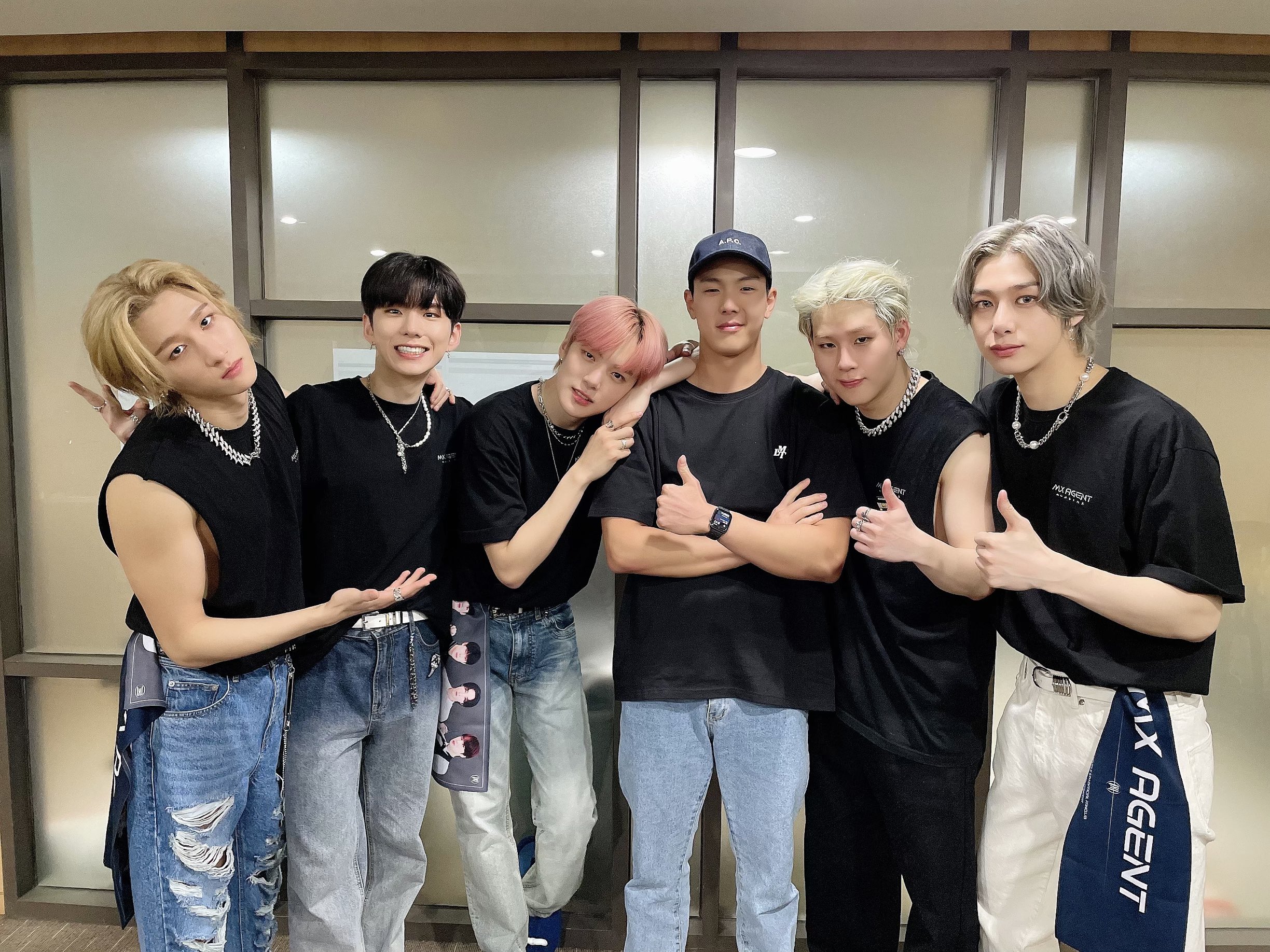 MONSTA X's Shownu, who is carrying out his military duty, posed with the members after 10 months.
On April 30th, Shownu visited "2022 MONSTA X FAN-CON <MX AGENT>," the act's fan concert held from April 29th to May 1st. According to insiders, Shownu, who was out on holiday, visited the venue to cheer on his friends alongside MONBEBE (MONSTA X's fandom).
📸
220430 #몬스타엑스 #FAN_CON#몬베베 와의 TOP-SECRET🕶🗃
< #MX_AGENT > DAY 2

MONBEBE MAKES MONSTA X😎
MX AGENT에 깜짝 방문한 셔누까지🔥
함께해서 514배는 더 행복했던 오늘을
영원히 잊지 않길 바라요🥰💖#MONSTA_X #MONSTAX#몬베베6기 #몬스타엑스팬콘#사랑한다_몬베베 pic.twitter.com/T1Z0Xkf4ok

— 몬스타엑스_MONSTA X (@OfficialMonstaX) April 30, 2022
The photos of all six members of MONSTA X together were posted on the group's social media and swooned the fans. The caption written underneath the photos reads, "MONBEBE MAKES MONSTA X. Shownu made a surprise visit for the MX AGENT. I hope you will never forget today that was 514 times happier because we were all together."
Meanwhile, MONSTA X has ranked first on both domestic and international charts with their 11th mini-album SHAPE of LOVE.
Source (1)