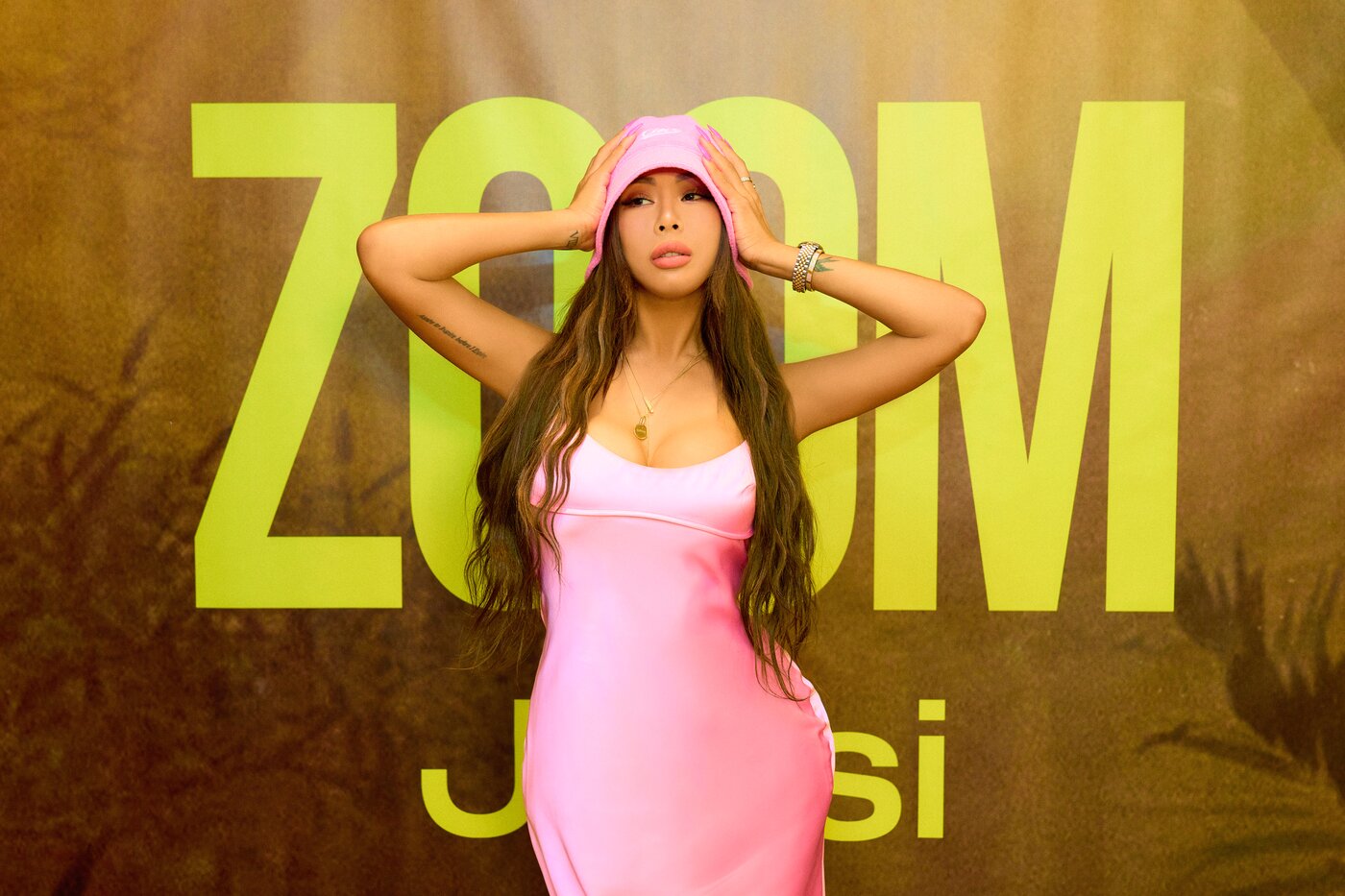 Jessi is making her first comeback in 2022 with "ZOOM."
On the 13th, Jessi held an online press conference to mark the release of her new single ZOOM. This new song intuitively sings about how modern people live every moment to take pictures.
"It's been six months since I released my last song," the singer said. "This song, too, was made in a short time. I wrote the song in just two days, and I'm sure it's a song that'll make people feel good." She added, "I worked really hard while crying because I only had so much time to prepare for this comeback. So I really hope people will enjoy the song."
Jessi also introduced the choreography for her new song. "LACHICA did the choreography. The complete version came out only a week before the music video shooting, so I barely had the time to really learn the dance. But the choreography had all the points that I wanted, so I really loved it," she explained.
Jessi added, "A lot of people have cheered me on. In particular, Yoo Jae Suk gave me a lot of praise and encouragement. I was very grateful." The goal she wants to achieve with "ZOOM" is to hold an offline concert.
Meanwhile, Jessi's "ZOOM" will be released tonight at 6 PM KST.
Source (1)
Translator Kim Hoyeun: If you are a fan of K-drama, K-movie, and K-pop, I am your guy. I will continue to provide you with up-to-date K-entertainment news.