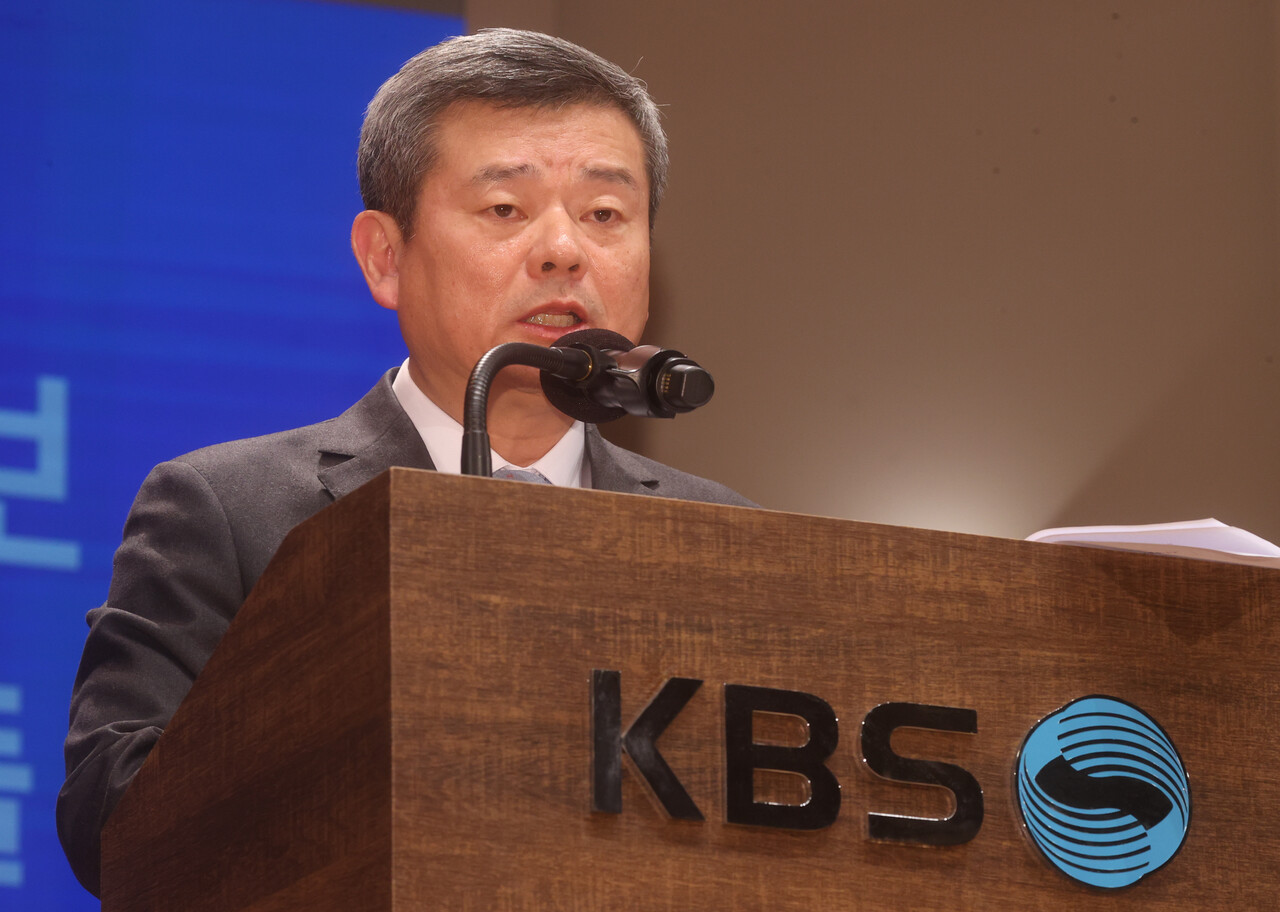 The Live, KBS's flagship current affairs TV program, faced an immediate wave of criticisms from viewers as it was canceled on the day before Park Min's inauguration as KBS CEO on January 13th.
Comments on the cancellation notice expressed frustrations such as "Press suppression has now reached The Live," "It's a program I enjoyed so much; I hope to see it again," and "Please protect the program." By the 14th, over 560 comments had been posted.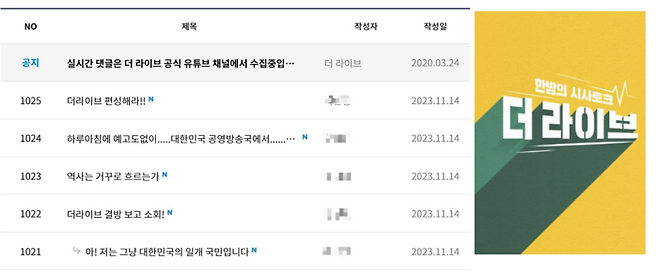 Kim, a 56-year-old self-identified fan of the show, shared, "I used to watch this show with my daughter. They had politicians from both sides, keeping it balanced. Suddenly pulling the plug on it just because the CEO said so feels like it's infringing on our rights as viewers and limiting our channel options."
A fan residing overseas commented, "Tuning in to The Live from my bed after getting everything set up was a thing for me. The abrupt cancellation, with no heads up or explanation, comes off as downright disrespectful to us viewers."
The Live viewers weren't the only ones to face a sudden upheaval. On the same day, the director of the radio center gave Joo Jin Woo notice that he was being let go from his show, Joo Jin Woo Live. The TV personality shared his frustration on Facebook, stating that he had requested the chance to bid farewell to listeners, but the decision to end his employment was not overturned. He mentioned that there was no other choice due to CEO Park Min's strong stance.
This comes on the heels of a January 18th article in Kyunghyang Daily featuring an interview with KBS1TV News 9 anchor Lee So Jung. The article introduced Lee as the "first female main anchor of terrestrial network news."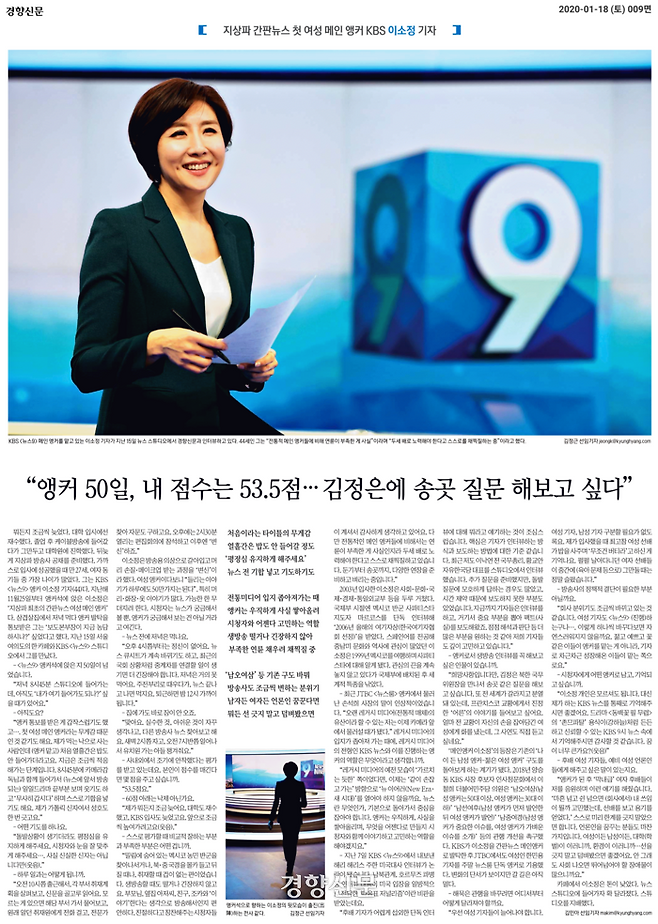 Even after four years of hosting News 9, Lee's departure prompted strong response among female viewers.
Choi, a 29-year-old office worker, expressed disappointment, saying, "I grew up watching news programs with the same old formats, featuring older male anchors or young and attractive female anchors. So, when KBS named a woman as the main anchor, I was happy about the change. It's just disappointing that this symbolic figure is no longer there." A 41-year-old housewife, Han, added, "One day, I noticed a woman anchoring KBS 9 o'clock news. I thought, 'Times have really changed.' It feels like the end of an era."
Han Sang Hee, Head of the Center for Media Responsibility and Human Rights, said, "Networks make commitments to viewers by planning, announcing and airing programs. Suddenly removing them without warning takes away the audience's freedom to decide what to watch. It's like telling people not to watch because it's a bad show, but deciding that should be up to the viewers. Changes in scheduling and host replacements, happening at the same time as the CEO's appointment, shouldn't happen in a public broadcaster."
Shin Mi Hee, Director of the Citizens' Coalition for Democratic Media, stated, "According to the collective agreement with the union, any changes in program or production team hosts should be discussed in advance. However, the current situation has ignored internal regulations and infringed upon the autonomy of programming. Particularly, KBS CEO Park Min has been involved in various controversies, including allegations of qualifications, ethical issues, and more. For someone with such concerns to come in and unilaterally replace key program hosts and eliminate current affairs programs raises serious questions."
Source (1)