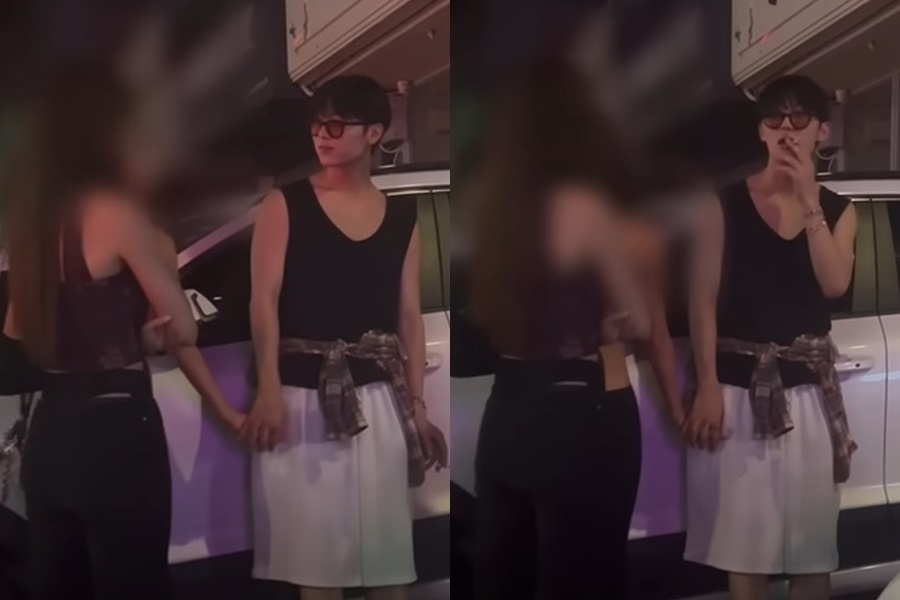 Choi Hyun Wook has apologized for throwing cigarette butts on the public street.
After the controversy, the actor posted a handwritten letter on October 5th through his agency, GODLMEDALIST. He stated, "I have disappointed many of you due to my thoughtless behavior."
Recently, a video titled "Choi Hyun Wook spotted at Apgujeong Rodeo Street" was uploaded on YouTube. In the clip, the actor was seen smoking a cigarette while holding hands with a woman. He was also observed illegally disposing of his cigarette on the street and later sharing a hug with the lady.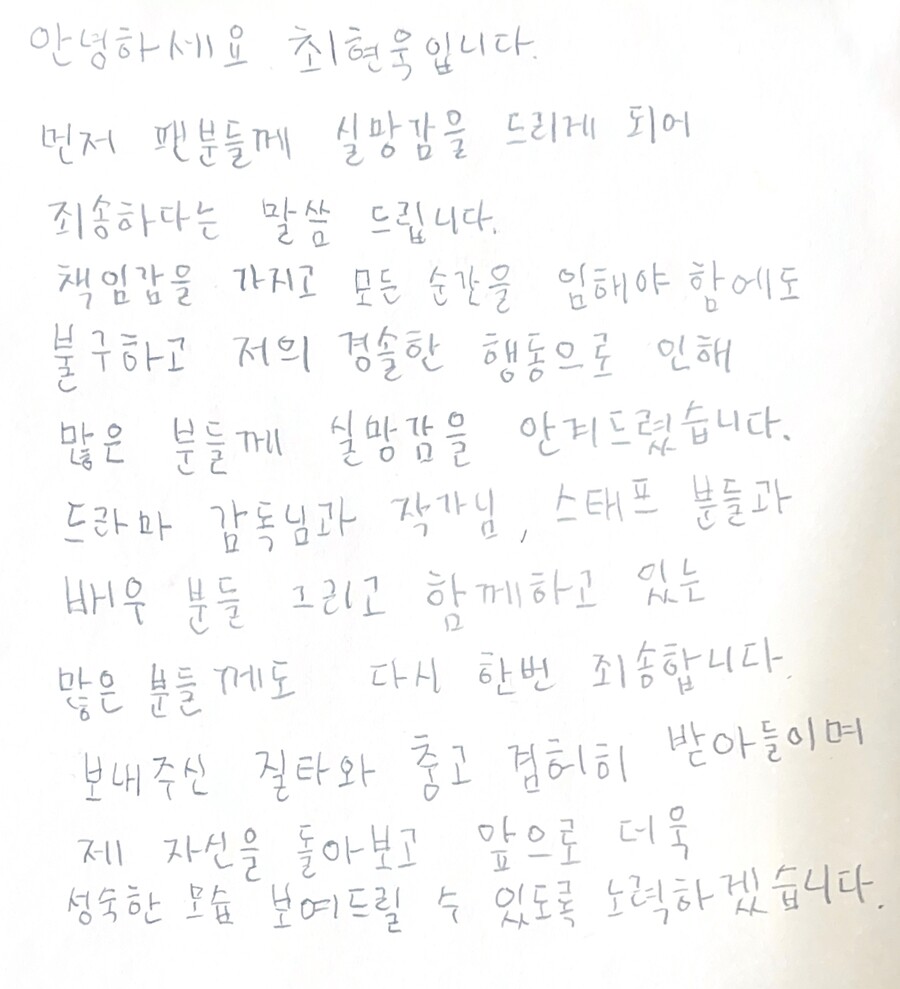 Choi Hyun Wook immediately shared an apology after the video went viral. ""I apologize for disappointing my fans. Despite the fact that I should approach every moment with a sense of responsibility, my careless behaviors have caused disappointment to many people," he said.
"I deeply apologize to the drama cast and crew, as well as many others who work with me," he continued. "I will reflect on myself by humbly accepting your criticism and advice, and I will work diligently to become a more mature actor in the future."
>> Nam Ji Hyun, Choi Hyun Wook and Kim Moo Yeol to Star in New High School Drama
Source (1)