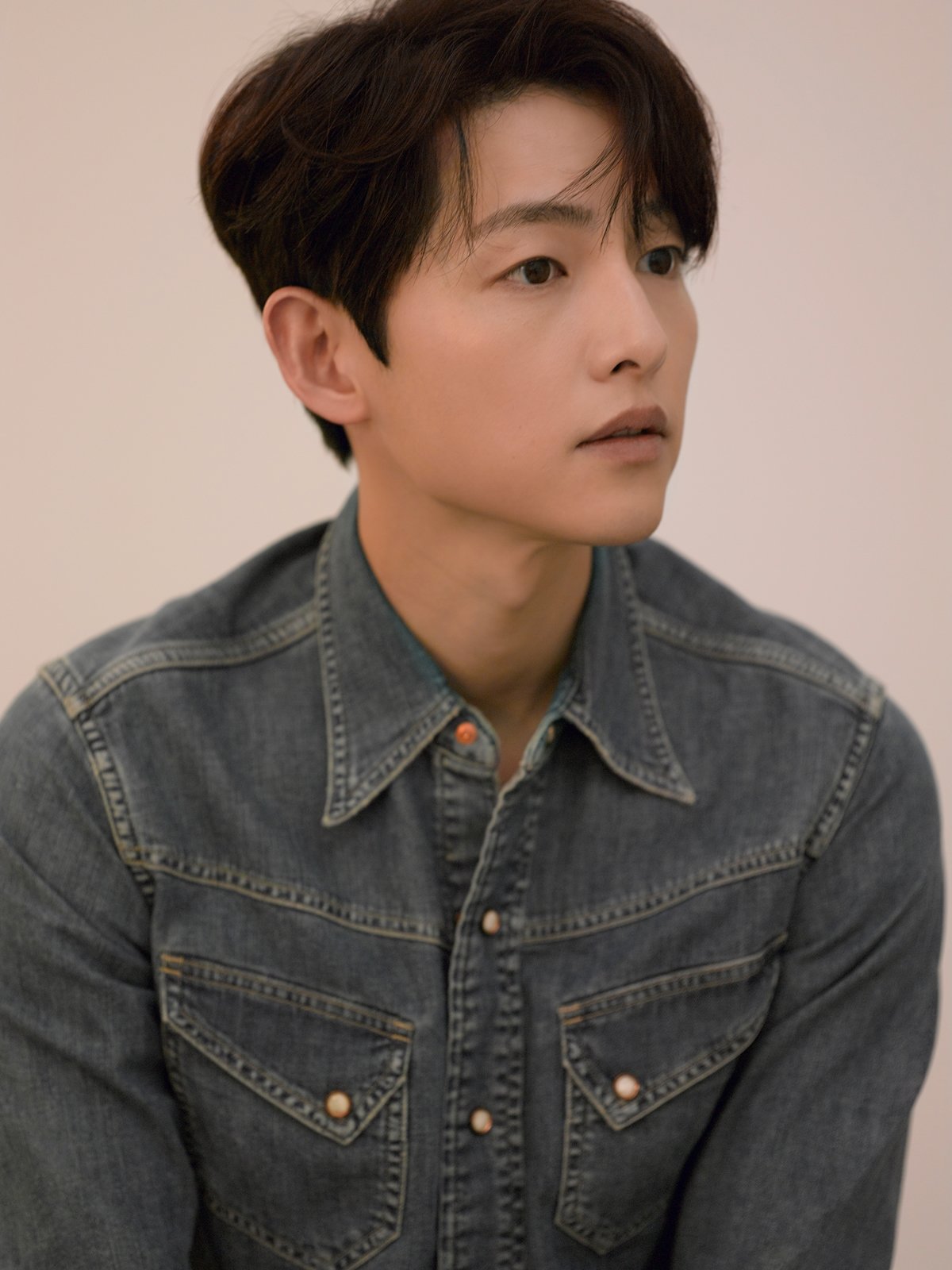 Song Joong Ki is indulging in his newfound joy of fatherhood.
On the 25th, just days before the release of his new film Hopeless, the actor took the opportunity to share glimpses of his baby boy, who has recently crossed the 100-day milestone.
During the interview, Song fielded questions about life after becoming a dad and his journey into parenthood. "The baby just passed 100 days. Both my wife and I are first-time parents, so we're cheering each other on as we navigate this new territory. It's still a bit surreal," he shared with a chuckle. "In the middle of daily tasks, I sometimes catch myself thinking, 'Oh right, I'm a dad now.'"
Taking it a step further, he asked reporters, "Would you like to see a photo of our baby?" and played a video from his phone. The footage showcased his son cooing, his big, double-lidded eyes and bright smile capturing hearts. Throughout the video, the actor was heard speaking to his son in Korean.
When asked about speaking to the baby in Korean, he modestly responded, "My wife and I often discuss this. We're using both Korean and English. But I'm not yet fluent in English, so…" trailing off with a sheepish grin.
Song has previously expressed his desire to become a father in past interviews. Now, having built a family and taken on the role of a father, his stable presence is evident not only in his personal life but also in his gripping performance in Hopeless.
Meanwhile, Hopeless tells the gritty story of a young boy named Yeon Gyu (Hong Xa Bin) who, desperate to escape his hellish reality, finds himself entangled in a dangerous world after meeting Chi Geon (Song Joong Ki), a mid-level boss in a crime syndicate. The movie hits theaters on October 11th.
>> Song Joong Ki Gets Real About Marriage, Fatherhood, and Auditions
Source (1)