Another sighting of BLACKPINK's Lisa and Louis Vuitton's heir, Frederic Arnault, has fans buzzing with rumors once more.
>> BLACKPINK's Lisa and Frédéric Arnault's Romance Rumors Swirl for the Third Time
On the 10th, Lisa was revealed to be in Thailand through a tagged location and pictures posted on her Thai YouTuber friend's social media. On the same day, Arnault was seen browsing at the Louis Vuitton store in Siam Paragon, a shopping mall in Bangkok, Thailand.
Adding fuel to the fire, international media outlet Sin Chew Daily reported, "According to rumors, the two were seen together on a boat on the Chao Phraya River," reigniting Lisa and Arnault's dating speculations. Some corners are saying, "Thailand is Lisa's homeland, and both of them being there implies a deepening relationship."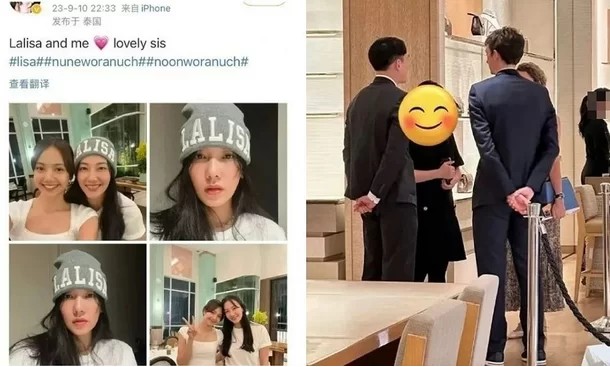 This isn't their first rodeo. Earlier this year, the pair were spotted together in Paris, France, which kicked off whispers of a budding romance.
Then, in July, the photos they shared on their respective Instagram reignited those dating talks all over again. The pictures featured the two enjoying a vacation against a scenic ocean backdrop. Fans were quick to speculate that the locale was Italy, raising questions about whether the two were vacationing together.
In another development last August, the duo were photographed sitting side by side in an airport lounge in Los Angeles, bringing the dating rumors back to the surface. However, YG Entertainment has remained tight-lipped since the rumors first started.
In unrelated but equally buzzy news, Lisa will perform five shows over three days at Paris' Crazy Horse, one of the city's top three cabarets, alongside Moulin Rouge and Lido. Her selection as a guest star for the venue has drawn a lot of attention.
Source (1)