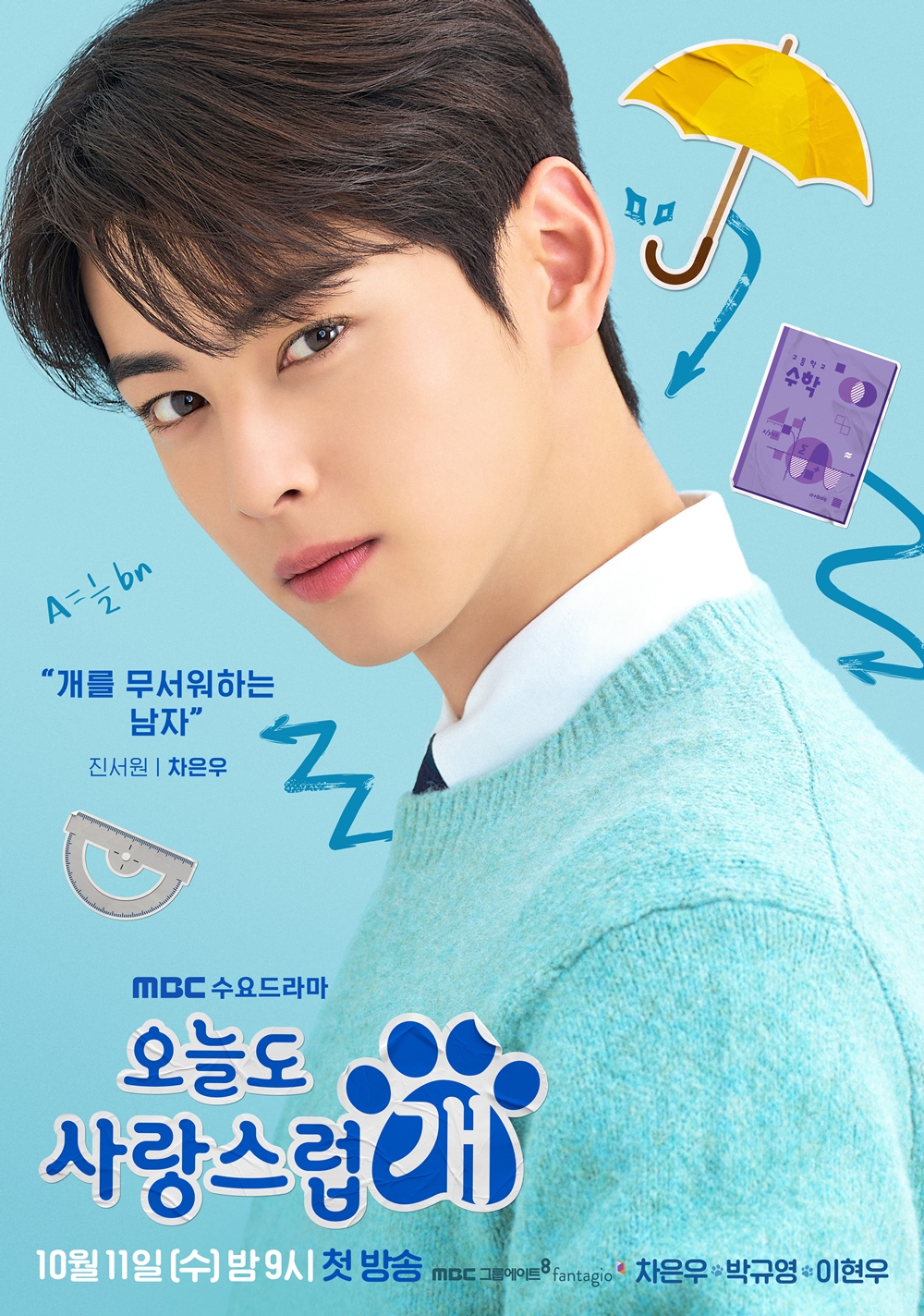 MBC's new Wednesday drama A Good Day to Be a Dog has released new character posters featuring Cha Eun Woo, Park Gyu Young and Lee Hyun Woo.
A Good Day to Be a Dog is a fantasy romance drama about a woman cursed to turn into a dog whenever she kisses someone and a man who could break the curse but is terrified of dogs.
Cha Eun Woo takes on the character of Jin Seo Won, a high school math teacher who developed a fear of dogs due to a traumatic childhood experience. In the blue poster, the images of math formulas, textbooks, and set squares hint at the new charms of Cha Eun Woo as a high school teacher in the upcoming show.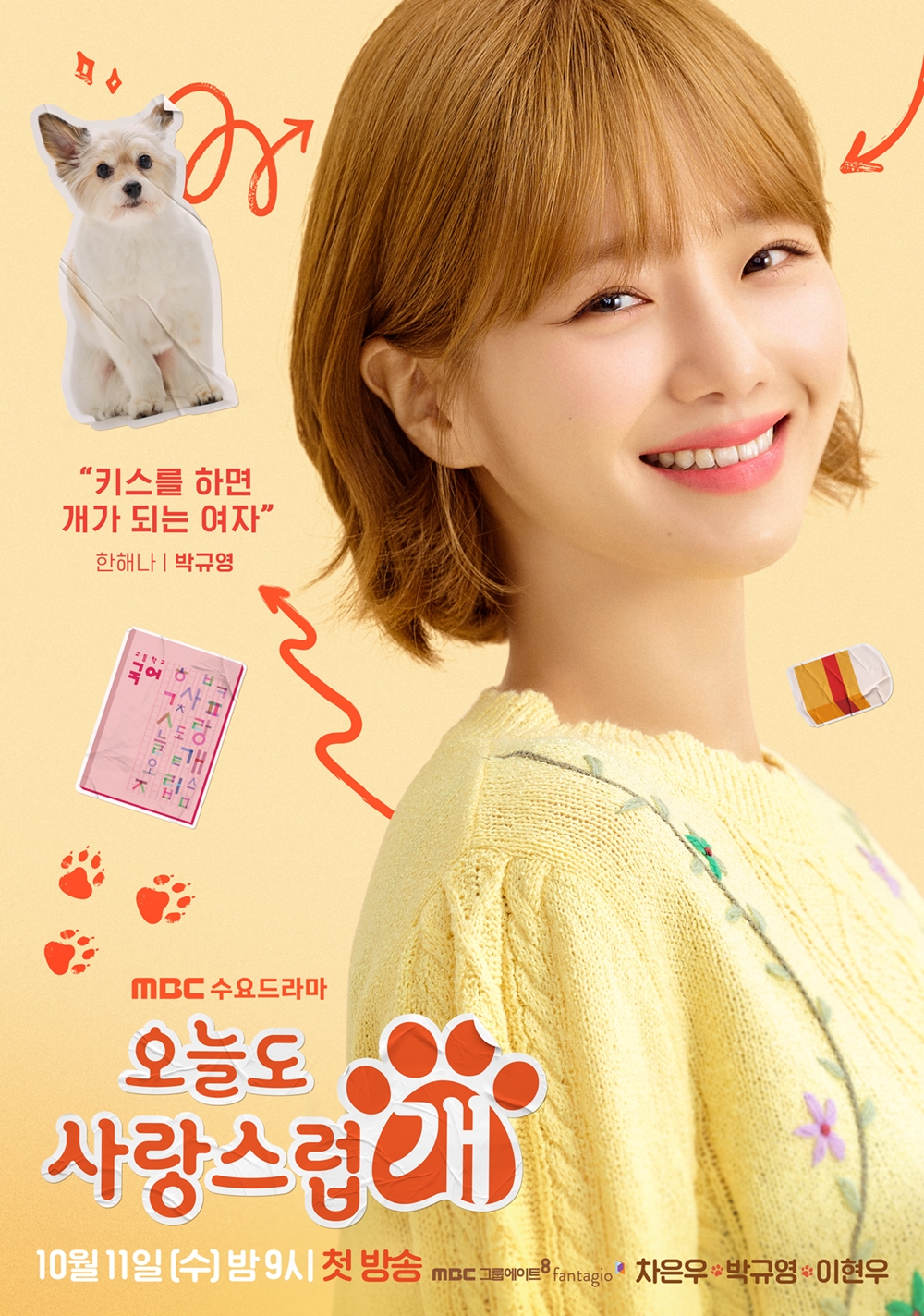 Park Gyu Young plays Han Hae Na, a high school Korean language teacher who turns into a dog when she kisses someone. The yellow poster shows her exuding bubbly energy with a bright smile that makes everyone happy. She looks just as cute as the image of a little dog beside her.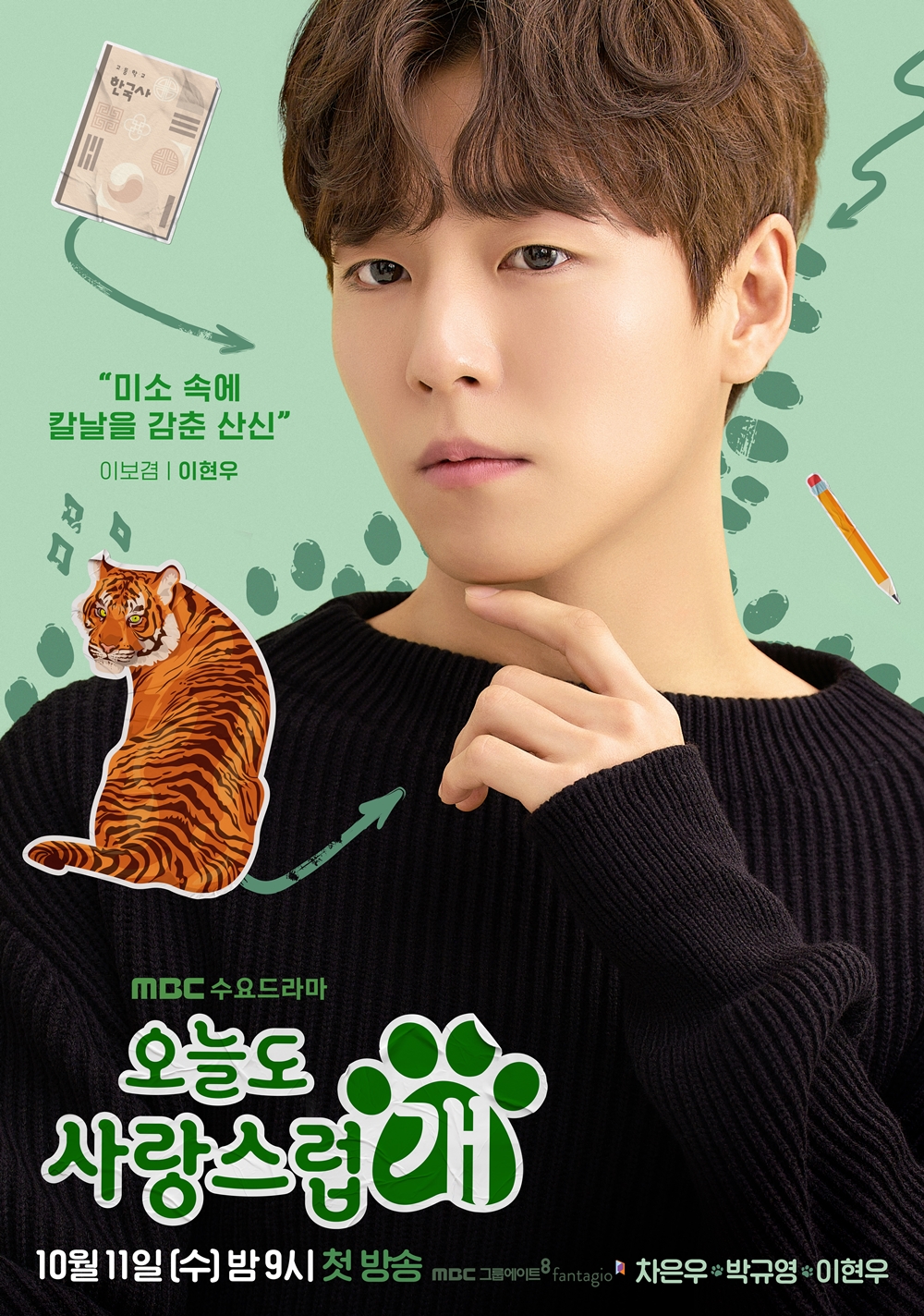 Meanwhile, the green poster shares a glimpse of Lee Hyun Woo gazing somewhere with his chin on his hand. He plays the character of Lee Bo Gyeom, a Korean history teacher at a high school who hides a painful past beneath smiles. His soft eyes make viewers curious about what secrets he has hidden deep in his heart.
A Good Day to Be a Dog will air the first two episodes in a row on October 11th.
>> Cha Eun Woo Shyly Avoids Making Eye Contact With Park Gyu Young in New 'A Good Day to Be a Dog' Pictures
Source (1)