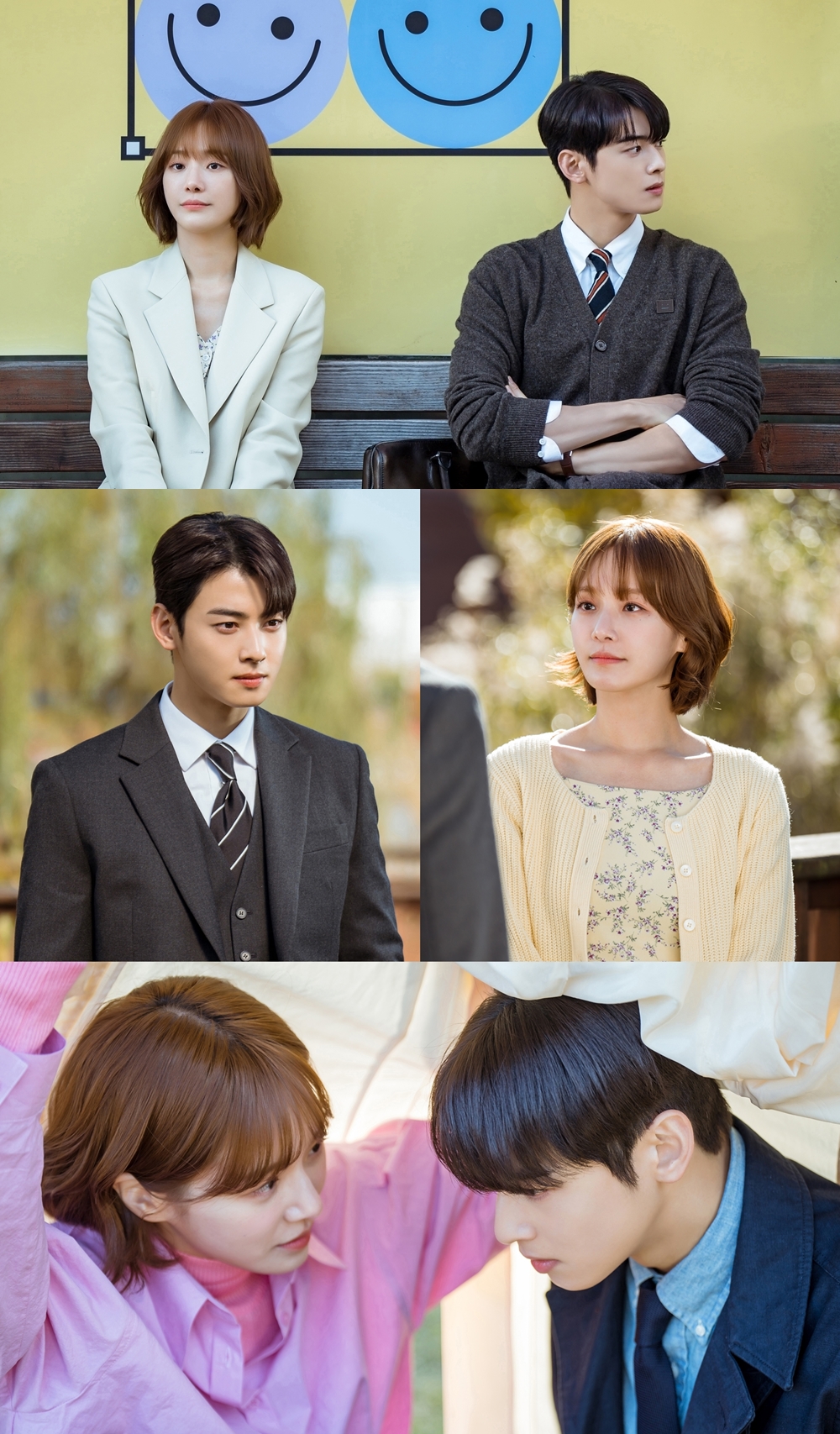 MBC's new Wednesday drama A Good Day to Be a Dog has released a new batch of stills featuring Cha Eun Woo and Park Gyu Young.
Based on a popular webtoon of the same name, A Good Day to Be a Dog is a fantasy romance drama about a woman cursed to turn into a dog whenever she kisses someone and a man who could break the curse but is terrified of dogs.
Cha Eun Woo takes on the character of Jin Seo Won, a high school math teacher who developed a fear of dogs due to a traumatic childhood experience. Meanwhile, Park Gyu Young stars as Han Hae Na, a high school Korean language teacher cursed to transform into a dog when she's kissed.
The first image captures an awkward moment between the two, as Cha Eun Woo and Park Gyu Young look away from each other despite sitting on the same bench. But the next still shows him looking at her with soft eyes and a sweet smile. In another shot, she attempts to make eye contact with him, but he shyly avoids her gaze.
A Good Day to Be a Dog will premiere on October 11th.
>> Cha Eun Woo & Park Gyu Young's 'A Good Day to Be a Dog' Drops Heart-Fluttering First Teaser
Source (1)