Gong Myung – NCT's Doyoung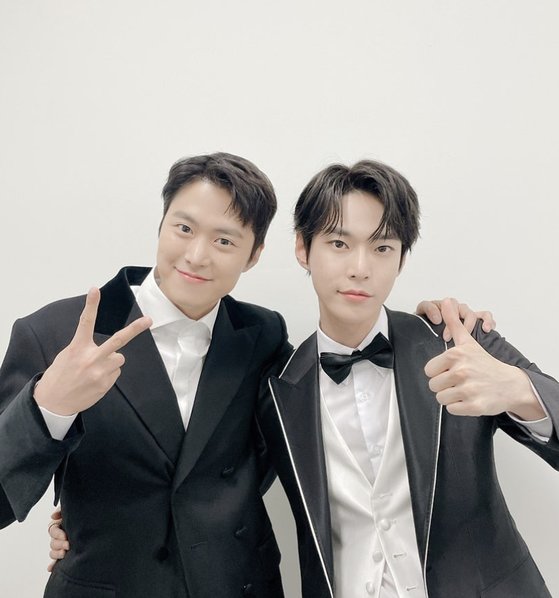 Gong Myung and NCT 127's Doyoung are both active in their respective fields of acting and idol activities. Gong Myung, the older brother, has gained recognition for his roles in dramas like Be Melodramatic and Lovers of the Red Sky. His younger sibling, Doyoung, is a member of NCT 127 and is currently preparing for a new album.
IZ*ONE's Chae Yeon – ITZY's Chaeryeong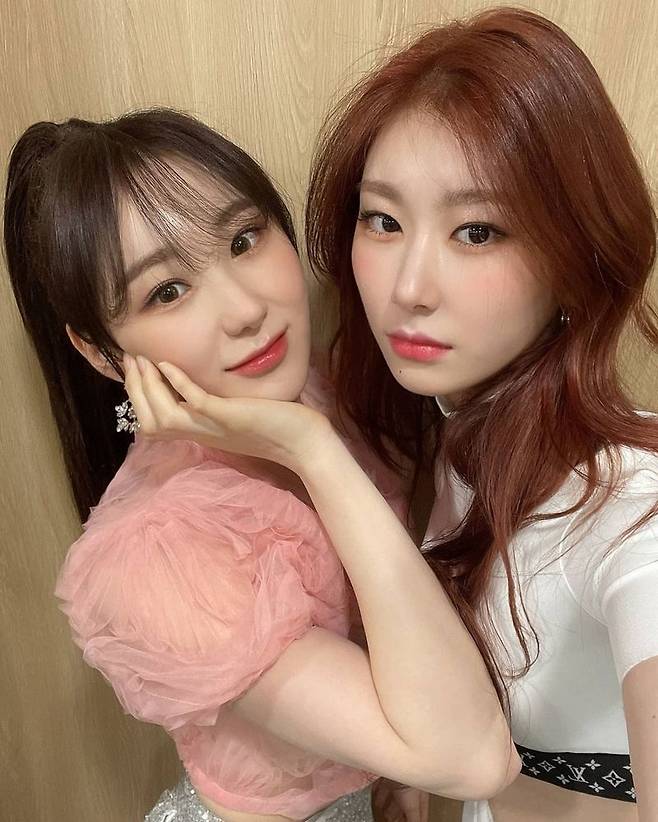 Chae Yeon and Chaeryeong are sisters with a one-year age difference, and they gained recognition for their talents when they appeared together on the 2014 SBS show K-pop Star Season 3. After that, Chae Yeon made her debut as part of IZ*ONE through Mnet's Produce 48 in 2018, while Chaeryeong debuted as an ITZY member the following year.
Gong Seungyeon – TWICE's Jeongyeon
Actress Gong Seungyeon and K-pop idol singer Jeongyeon are sisters. Seungyeon made her debut in 2012 with the drama I Love Lee Taly and earned recognition for her acting skills, while Jeongyeon debuted as a TWICE member in 2015.
Moon Bin – Moon Sua
Moon Sua from the group Billlie is the younger sister of the late Moon Bin from ASTRO. She shared memories of her brother, who recently passed away, by posting photos taken in the waiting room of KBS's Music Bank and pictures from the stage of "Candy in My Ears." She wrote, "You are my one and only older brother, the big moon, and I'm your one and only younger sister, the small moon. We look so happy and beautiful together in this picture." The late Moon Bin passed away at the age of 25 on April 19th at his home in Seoul.
Choi Yena – Choi Sung Min
Choi Sungmin from Co-ed School and SPEED is siblings with Choi Yena from IZ*ONE. Yena once revealed that her older brother, who entered the entertainment industry first, strongly opposed her career choice. She said, "Because he knew how tough it was, he wasn't happy with my decision. He said, 'I hope you don't walk this path.' So, our parents were also worried about my decision." However, now her brother supports her more than anyone else.
Lee Da In – Lee Yu Bi
Actress Lee Yu Bi is Kyun Mi Ri's eldest daughter and Lee Da In's older sister. Lee Yu Bi has appeared in dramas like Scholar Who Walks the Night, The Penthouse 3, and Yumi's Cells. Lee Da In, her younger sister, debuted as an actress in 2014 and married singer and actor Lee Seung Gi this year. After their wedding, Lee Yu Bi posted a photo of Lee Da In on her Instagram, blessing their marriage.
Chanyeol – Park Yura
EXO's Chanyeol is the younger brother of former MBC and YTN news reporter Park Yura. Yura gained attention for her surprise appearance as a news reporter in The Moon, EXO member Do Kyungsoo's newest movie.
Jang Wonyoung – Jang Da Ah
Jang Wonyoung's older sister, Jang Da Ah, is also planning to debut as an actress. Born in 2001, Jang Da Ah is three years older than Jang Wonyoung. She majored in Korean dance at Seoul Arts High School and was known for her beauty from a young age. She signed an exclusive contract with KINGKONG by Starship. KINGKONG by Starship is an acting label under Starship Entertainment, the agency of IVE's Jang Wonyoung.
Jessica – Krystal
Jessica and Krystal respectively debuted as members of Girls' Generation and f(x). The two showcased their close sisterly bond through various reality programs and social media activities.
Sandara Park – Thunder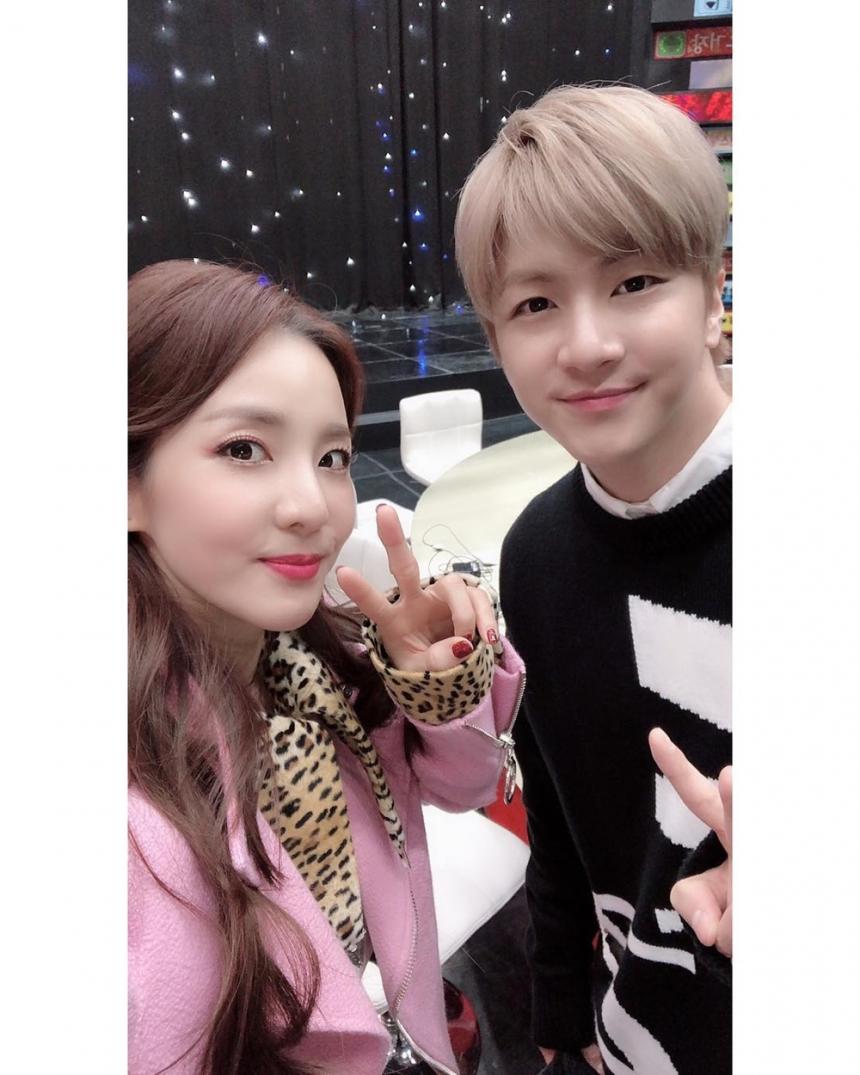 Sandara Park of 2NE1 and former MBLAQ member Thunder are well-known for their strong sibling bond. They not only actively support each other but also watch TV shows in which they appear, providing insightful feedback. Thunder once shared a heartwarming story about Sandara Park gifting him expensive luxury items, highlighting their remarkable sibling connection.
Zico – Taewoon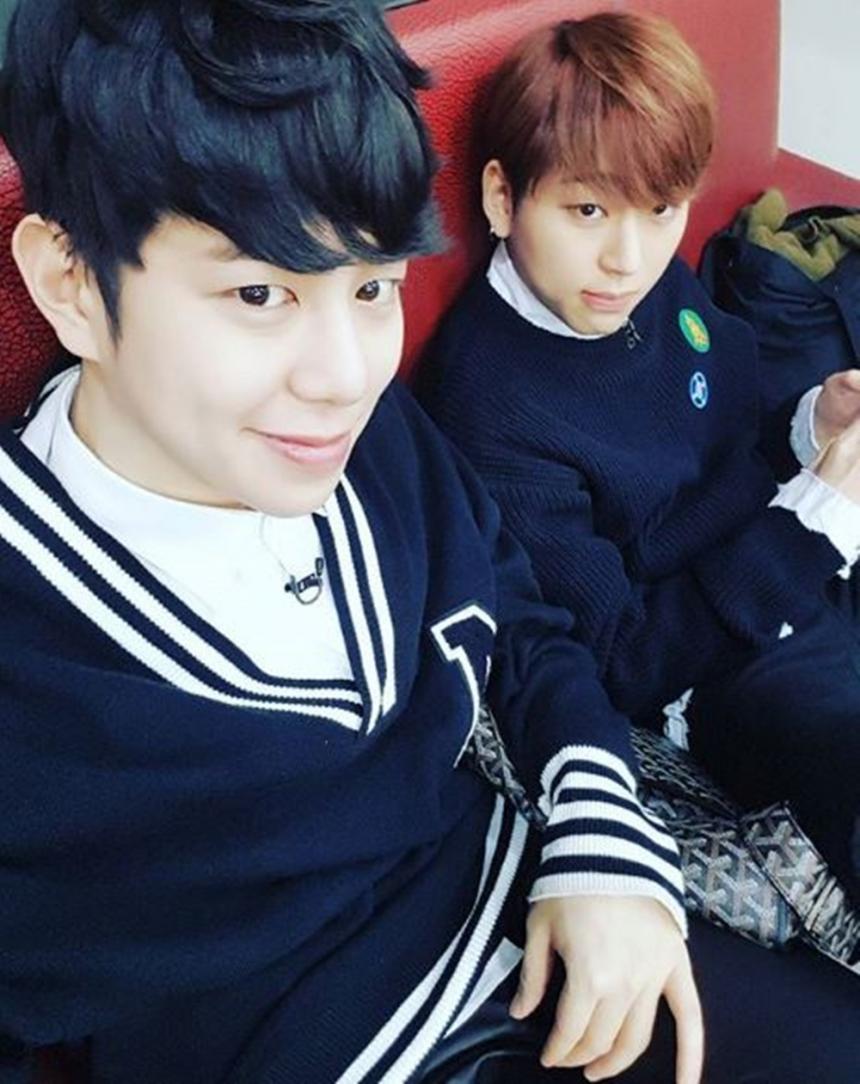 Block B's Zico is the brother of rapper Taewoon, who was previously a member of Co-ed School. The fact that they are siblings has long been known among Block B fans. Zico, recognized for his chart-topping music, and Taewoon, who demonstrated his talents on Mnet's Show Me The Money, both display a remarkable hip-hop prowess that runs in the family
Go Eun Ah – Mir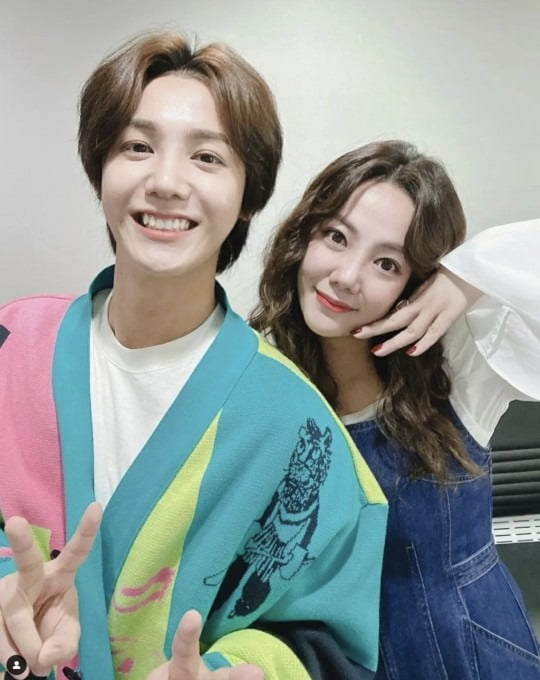 Actress Go Eun Ah, who debuted in 2004 with a Choco Pie commercial, has a younger sibling named Mir, who debuted in 2009 as part of the group MBLAQ. The two appeared together on various variety shows, continuing their smooth entertainment careers. During a period of hiatus, Mir opened a YouTube channel, where he and his sister shares stories and daily life related to the entertainment industry, earning a lot of love from viewers.
Lee Da Hee – Lee Tae Hee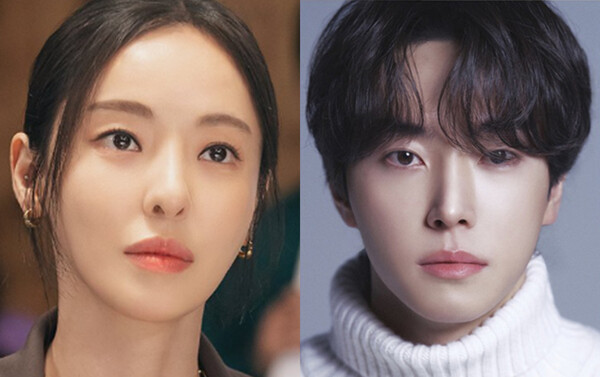 Lee Tae Hee, the younger brother of Lee Da Hee, has recently stepped into the world of acting through his role in the tvN drama Stealer. He is currently signed with the same agency as his older sister and has plans to further his career in the acting field.
Kim Ok Vin – Chae Seo Jin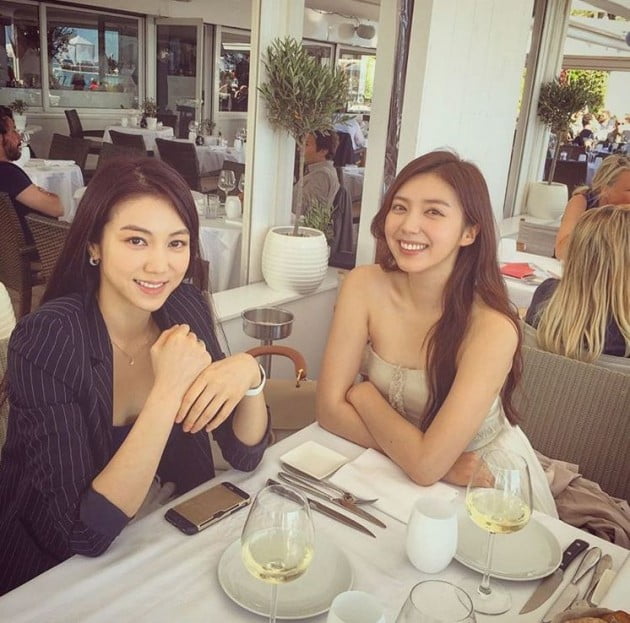 Actress Kim Ok Vin and Chae Seo Jin are sisters who are actively supporting each other in the acting industry. Kim Ok Vin debuted with the movie Whispering Corridors in 2005, while Chae Seo Jin gained attention as Kim Ok Vin's younger sister after appearing in the 2006 MBC drama Over the Rainbow, a year after her sister's debut.
Kim Tae Hee – Lee Wan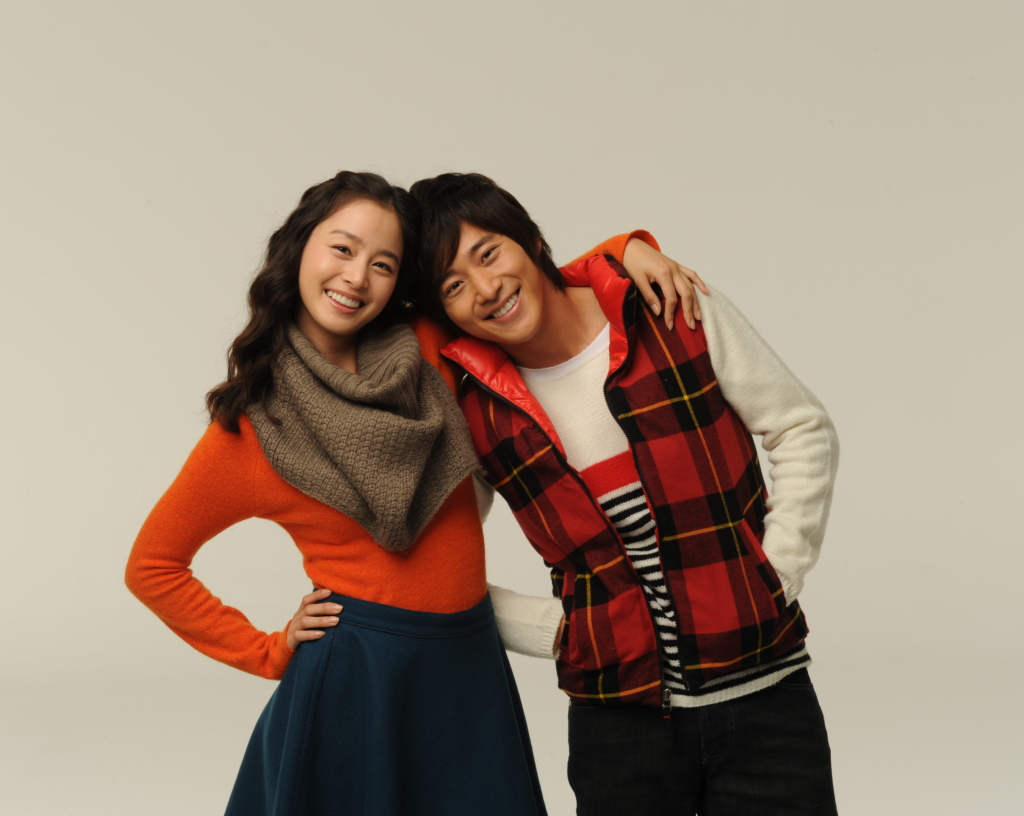 Kim Tae Hee and Lee Wan are famous actor siblings. Tae Hee rose to fame with hit dramas like Stairway to Heaven and Iris. Lee Wan, who debuted due to a photo of himself in his sister's wallet, is currently appearing on the show The Killing Vote. Lee Wan married professional golfer named Lee Bo Mi in 2019, while Kim Tae Hee married singer Rain in 2017.
Choi Min Sik – Choi Gwang Il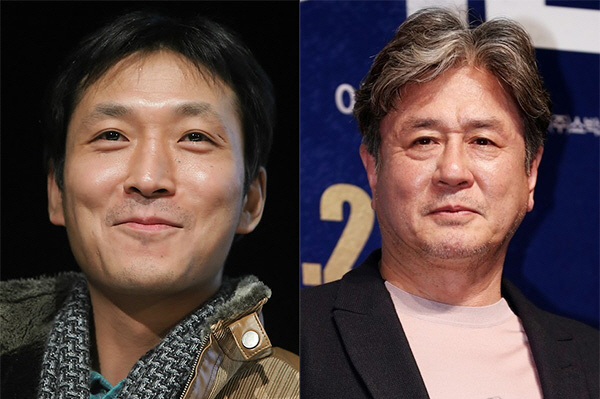 Choi Min Sik, a veteran actor with more than three decades of fame in the Korean entertainment industry, has never mentioned having a younger brother in the same field. His brother Choi Kwang Il has also kept a low profile on the matter. Choi Gwang Il, who became widely known through The Uncanny Counter, is the third sibling among four brothers, with Choi Min Sik being the second. The majority of these brothers are engaged in the arts industry.