Another year is almost coming to a close. When we look back, it has been quite the wild ride in the K-Pop scene for K-Pop fans. Aside from the many various solo debuts and chart dominating singles, something else continues to catch our interest and that is celebrity couples! 
From confirmed reports to shocking rumors, it seems love was in the air all year round and we took the time to gather the very best. Sometimes the news can be so overwhelming it upsets fans to the point that idols make public apologies for their personal relationships. Still, in the end, love is a beautiful thing and we can (and should) be happy to see our favorite celebrities meeting someone they love, but we can't resist gasping over some of these shocking celebrity pairings. Check out 2023's hottest celebrity couples down below. 
MBLAQ Thunder + Gugudan Mimi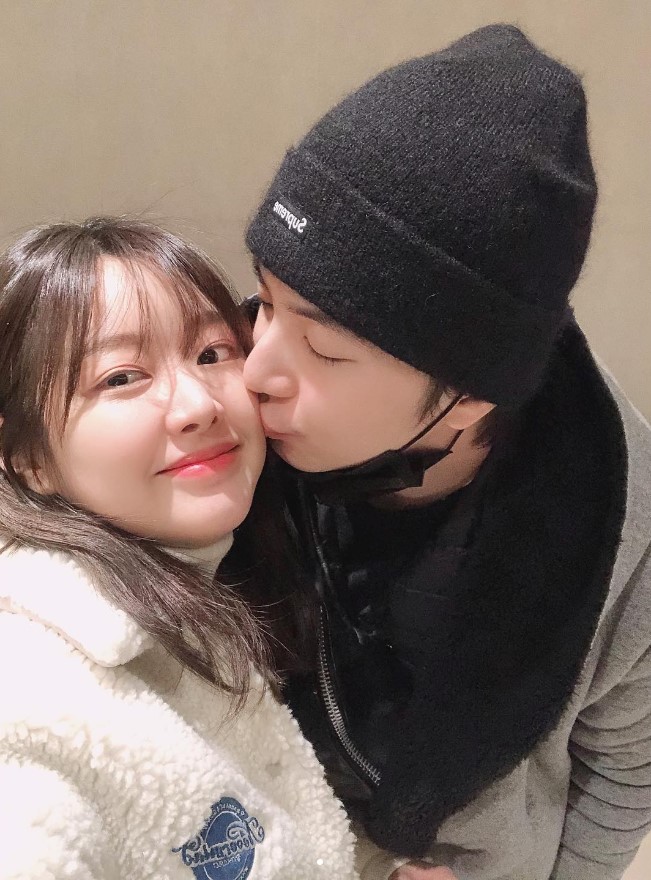 Without a doubt, the announcement of their relationship came as quite a shock to fans as these two love birds have been together for nearly 4 years! They let their relationship be known to the public on an episode of KBS's Second House 2, where the couple could be seen laughing and sharing an umbrella together under the rain in a teaser. 
Mimi soon after left a post on Instagram reading, "Hello everyone, I wanted to greet you first, but the news was delivered through broadcast first. I think the fans must have been very surprised by the sudden news. So, I am writing a handwritten letter with all my heart. I have someone I want to be with for the rest of my life. He is a person who always stands by my side during the time we are together, gives me a lot of strength even in difficult times, and guides me to grow further. We would be grateful if you could warmly support our future. I hope you all are healthy and experience only the good things. -Sincerely Mimi-"
BLACKPINK Jisoo + Ahn Bo Hyun
With the amount of fame and schedules BLACKPINK maintains, you would never imagine any of the members have time to date. However, despite the idea of idols dating devastating fans, BLINKs seemed more excited and surprised in a good way to discover Jisoo is reported to be dating Ahn Bo Young, a 35 year-old actor, model and television host in Korea. 
It is believed they have been dating since May and that Ahn Bo Hyun considerably adjusts his schedules to coordinate alongside Jisoo's. Now that is some real dedication. Soon after, fans were able to discover small traces of the lingering truth through social media posts such as witnessing Ahn Bo Hyun at many BLACKPINK events.
MAMAMOO Hwasa + Mystery Businessman?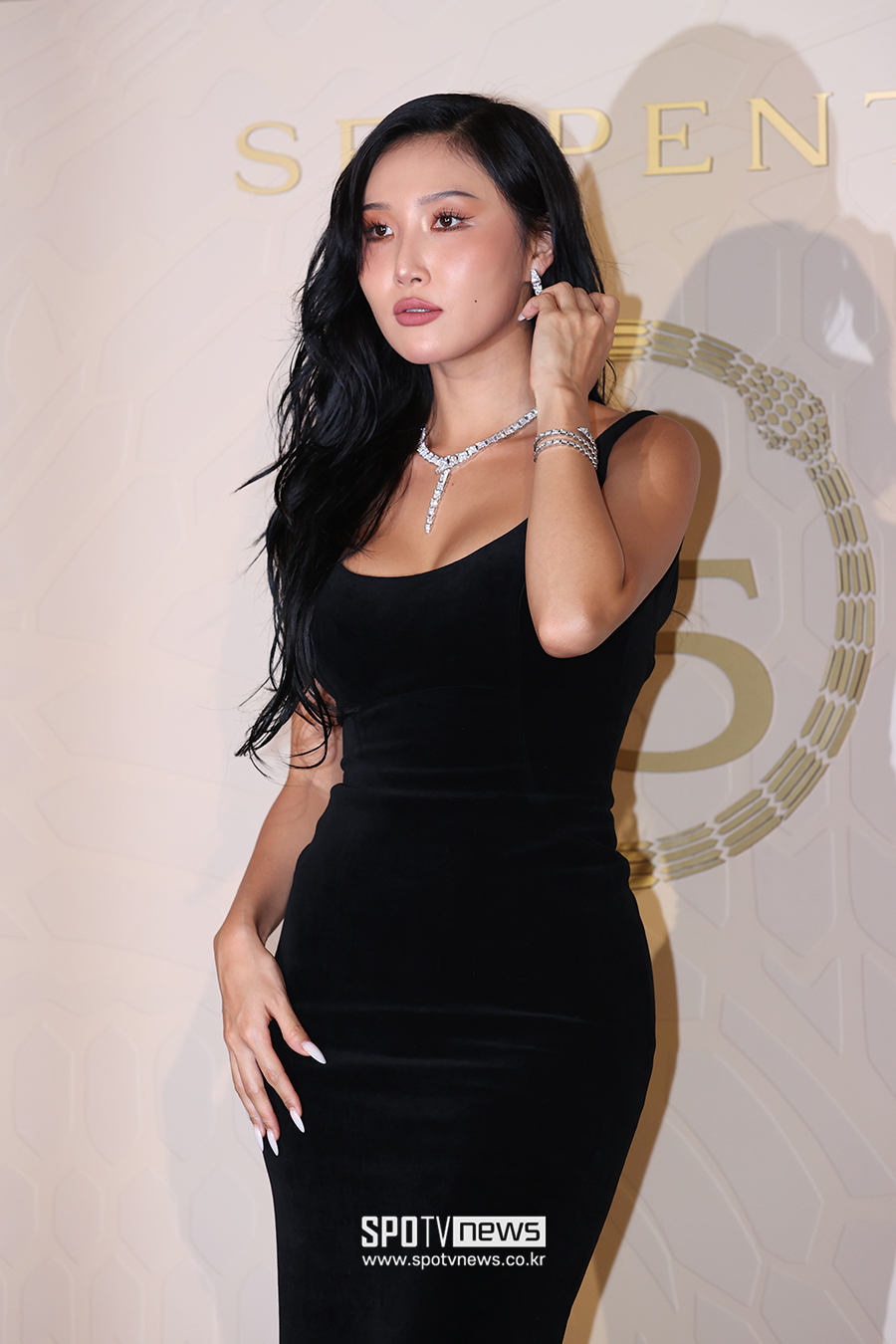 Yea, I would love to be able to say the actual name of the person MAMAMOO's Hwasa has been secretly dating but this artist is truly living up to the old phrase of "Kiss, don't tell." Even her agency P Nation couldn't confirm or deny if her relationship was the real deal and who she is with.
However, according to various statements mainly by Sports Seoul, Hwasa has been dating her "mentor" as they say for over five years. Why call him a mentor you might ask? Well, the 12 year age gap left fans surprised and it is believed he offers her a lot of proper advice towards her career. At least by age alone we can confirm it is not PSY! 
Highlight Son Dongwoon + Fiancee
The charming member of Highlight (formerly known as B2ST) Son Dongwoon surprised many with his engagement announcement – especially to a non-celebrity. What was more surprising was the fact that there were virtually no news reports regarding a relationship to begin with.
The now grown and mature member took to Instagram with courage to leave fans a personal message. You can read part of it here and find the full message on his Instagram: "Hello. This is Highlight's Dongwoon. It's been a long time since I've left a handwritten letter for you guys like this. This could be rather sudden. I'm very nervous and cautious even now, because I know very well that this could surprise you, and also make you sad. But I took up the courage to write this as I want to be the first to tell you."
We applaud his courage 100%.
Wonder Girls Yubin + Kwon Soon Woo 
Wonder Girls' Yubin, now a soloist and CEO of agency RRR Entertainment, recently made her relationship with renowned tennis player Kwon Soon Woo public just a few weeks ago but started their serious relationship back in May. Yubin had been spotted at numerous tennis events as of late and has now posted various pics of them together on social media- from being bubbly and cute in photo booths to simply taking adoring selfies on their phones.
They meet mutually and according to their agency "continue to meet with good feelings." They continue to share cute photos like the one above regularly and seem to be very positive with sharing the relationship with fans. The odd thing is that some fans had an unexpected reaction to the news as some believed Yubin to be lesbian and mainly left comments regarding her sexuality on many forums. 
IU + Lee Jong Suk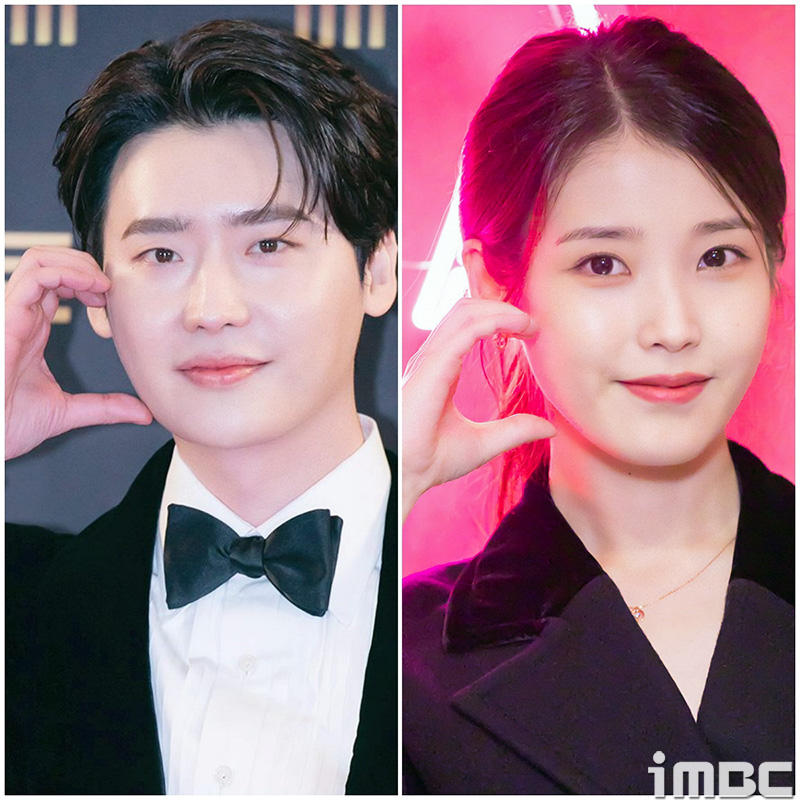 Ah, yes, the new year couple! Although they were confirmed to be dating in 2022, they were deemed the "New Year Couple" of Korea and brought in the joy of love into the new year of 2023. The famous actor Lee Jong Suk had longingly loved IU and their friend turned lovers relationship is enough material to be a K-Drama in itself. 
After meeting as co-hosts for Inkigayo back in 2012, his admiration for IU soon become feelings of love and now they are finally mutual! Lee Jong Suk even left a heart-warming statement regarding the news of their relationship saying, "Hello, this is Lee Jong Suk. I realized I hadn't thanked the fans in private since winning the huge award. So, though belated, I thought I'd leave it in writing here since I haven't written in a while. I'm sorry I ended up wrapping up the year with a shocker. And thank you for cheering me on at the awards ceremony so I could keep my chin up. I guess what I wanted to share was that I really appreciate you all. I feel like I'm still not enough; I'm a lacking introvert no matter how much I age. But you continue to support me with never-ending love and encouragement, and I'm grateful. I just grew more nervous with each word, and I forgot the most important part. So, again, thank you so much, and I'm sorry…We met for the first time when we were in our mid-20s. For me, it grew into something like a crush. There was something big there, and at times, I was bummed that it didn't go anywhere. For a long time, we remained friends. But now, we're finally together."
The note to fans further explains how they met with cute moments of the actor "adorkably" trying to gather his words to explain it all properly. Again, perfect K-Drama material here!
Hot rumors and honorable mentions include:
Seventeen's Vernon and Their Stylist?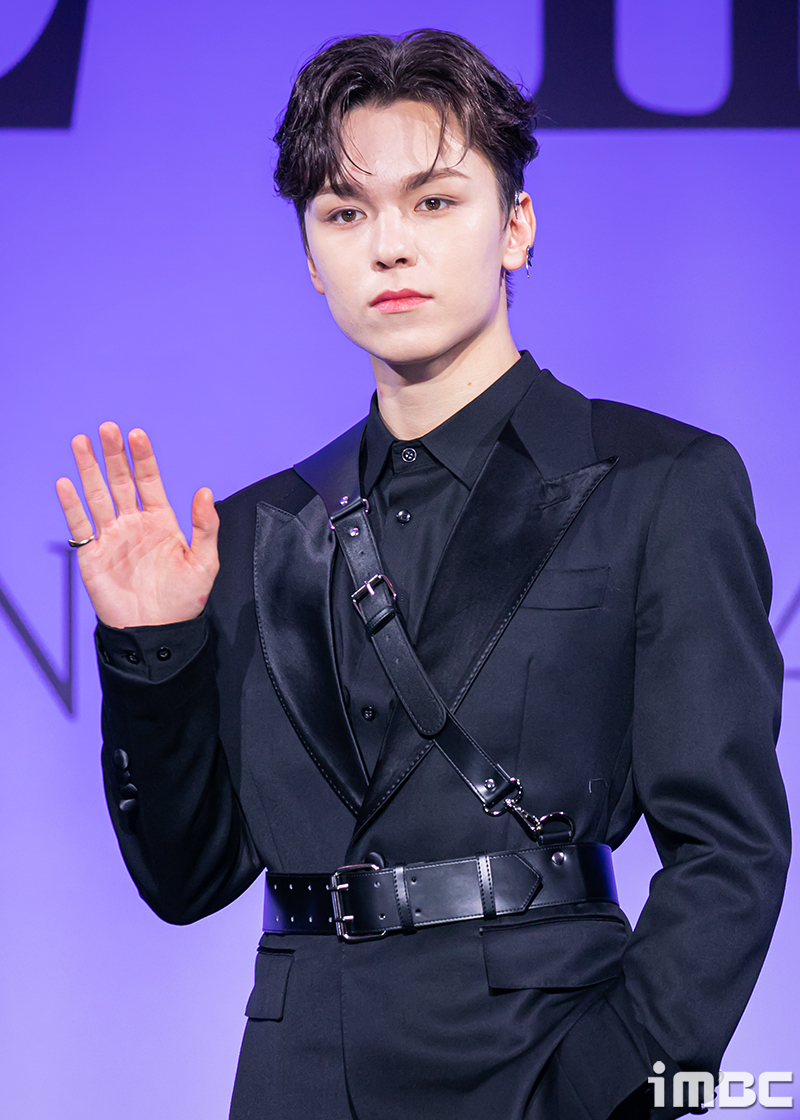 Yup, yup, yup – there was even a suspected allegation that Vernon of Seventeen was dating their stylist. During a Q+A with the stylist on Instagram, a question was asked whether or not she was in a relationship. She cutely but simply replied with a "Yep" a posted a picture of a bear sitting in a chair. However, eagle-eyed fans had quickly noticed the bear was one Vernon was spotted carrying around with him on tour frequently in the states.
To dive even deeper, Korean fans took to Twitter and Instagram to speculate. They soon discovered that the stylist is followed by not only Vernon's sister but by some mutual friends as well.
It gets juicier – the two were noticed to be sporting similar tattoos, couple jewelry and fashion items, be in similar locations based off their Instagram posts and even share stories in the "My Story" section or posts regarding similar topics such as viewing the same movie or enjoying the same food.
Coincidence or love-revealing truth? It is still a mystery.
BLACKPINK Jennie + BTS V
Ever since that car ride together and the mass blow up of gossip in December of 2021, it has been nothing but a one-way ticket to rumor city with the last stop being "dating or nah?" The two have been flooded by the rumors of their possible relationship as fans continue to speculate and release rumors left and right across various platforms from YouTube to TikTok, Instagram and more.
Even today, there is often "news" released or "proof" regarding their relationship being factual, not just a fan theory. However, with none of it being fully supported or with any real useful statements being released from either side's agency, it seems to just be fun clickbait topics for fans to simply gush over – but let's see what happens. Maybe they will be on this list again in 2024?

>> BTS' V and Jennie Spotted in Video of Sweet Stroll in Paris Sending Fans into Frenzy
BLACKPINK ROSÉ+ Kang Dong Won
Probably the most surface-level accusation yet, many netizens expressed belief that these two beauties are actually a thing. From wearing similar "couple" jewelry and clothing items to being spotted at the same events, the theory and possibility of these two actually dating continued to grow and grow and grow.
While some fans took to social media to play detective, other Blinks grew angry with the matter and suggested false rumors shouldn't be hyped up as it is damaging to artists. Even YG stated, "We're pursuing legal action against those who are violating our artists' rights and privacy. We're currently monitoring and watching those who create and spread these rumors. We will not be settling and will respond strongly." – so talk about it at your own risk. 
So, which 2023 hot couple was your absolute favorite or most shocking? Leave a comment down below!