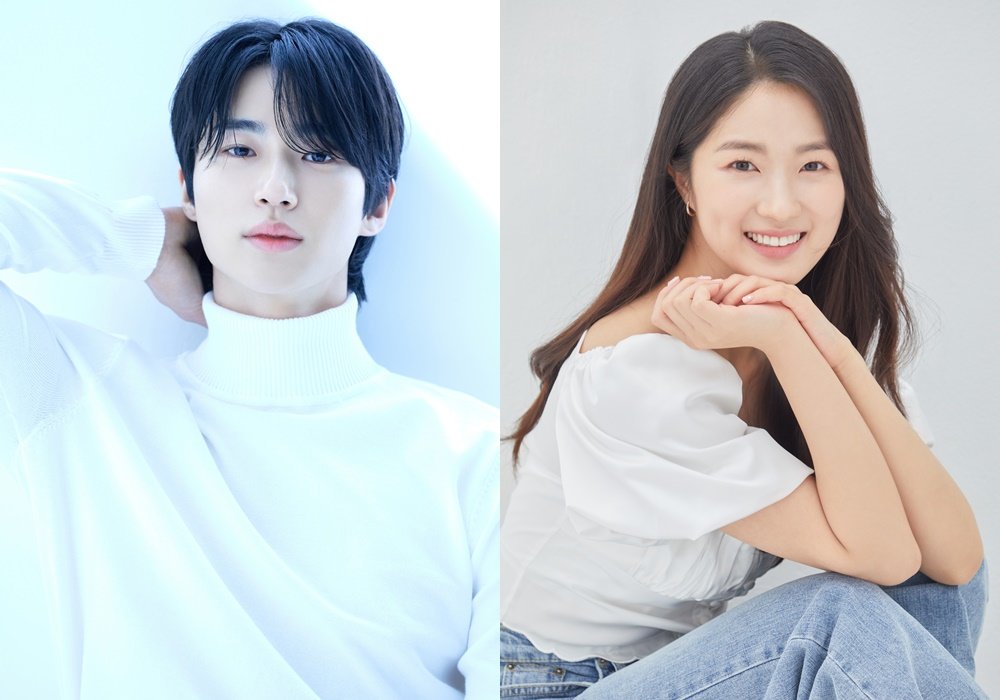 Byeon Woo Seok and Kim Hye Yoon will star in a new tvN series titled Pick up Sun Jae and Run (literal title).
Pick up Sun Jae and Run is a fantasy romance drama about a fan girl who travels back in time to save her favorite star from a tragic death. Based on a webnovel titled The Best of Tomorrow by Gimppang, the upcoming series is penned by True Beauty writer Lee Si Eun.
Byeon Woo Seok plays Ryu Sun Jae, a top star with talent and charm. Despite being popular since his debut, he gradually becomes exhausted from living as a celebrity and eventually meets an unfortunate death. However, his life takes a dramatic turn when he encounters Lim Sol at the age of 19.
Kim Hye Yoon stars as an avid fan named Lim Sol who goes back in time to save her favorite celebrity from an unfortunate death. After experiencing a hopeless life due to an early accident, she finds peace in Sun Jae's music when she hears it playing on the radio. One day, Lim Sol hears of Sun Jae's death and finds herself 15 years back in time. She strives to change the fate of the 19-year-old Sun Jae and prevent the tragic event from happening.
Pick up Sun Jae and Run is set to air every Monday and Tuesday on tvN.
>> 5 Best K-Dramas Starring Byeon Woo Seok
Source (1)