BTS' Jin has been promoted to the rank of Corporal ahead of schedule.
His promotion came two months earlier than expected as he achieved the title of "Special Class Warrior."
The title is an honorary designation awarded quarterly to soldiers who demonstrate exceptional combat competency, marksmanship, physical endurance, and mental resilience.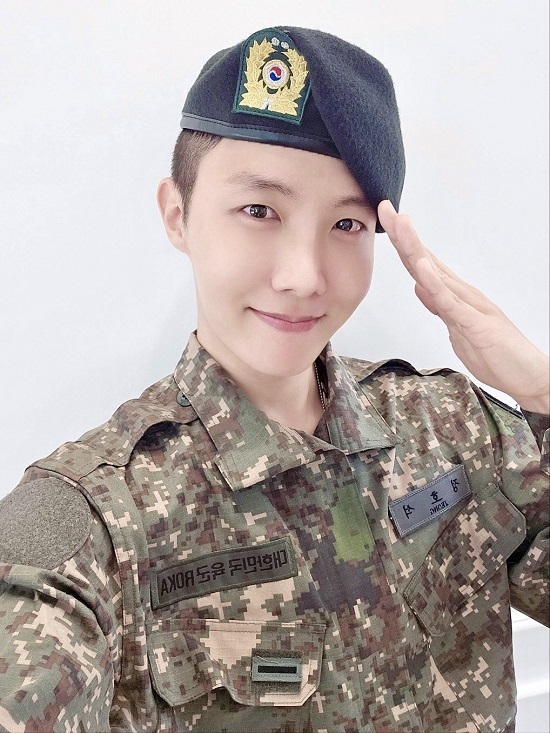 J-Hope recently penned a letter to their fans, and Jin, being the mischievous one, stumbled upon it and couldn't resist responding with humor on Weverse. He cheekily exclaimed, "Hold up! This is my content. Why are you trying to copy me? Pay up, my friend! How dare you imitate a corporal when you're just a lowly private first class!" The witty remark left fans in stitches. Jin didn't stop there, adding, "And hey, don't you even dare make eye contact with me during your vacation! Remember, if you fail to join the Special Forces, you'll become BTS' ultimate shame! So, get that promotion by the end of this month!"
Currently, Jin is serving as an assistant instructor in the 5th Infantry Division's Recruit Training Battalion and is expected to be discharged on June 12th, 2024.
Source (1)