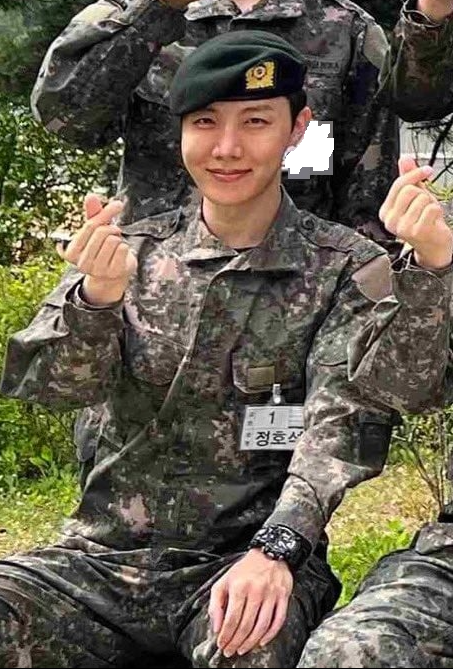 Photos of BTS member J-Hope receiving basic military training at the recruit training center were recently shared on The Camp's 36th division website.
In the released photos, the singer can be seen showing a finger heart while wearing his military uniform and beret. His bright smile and flawless skin in the pictures have garnered attention.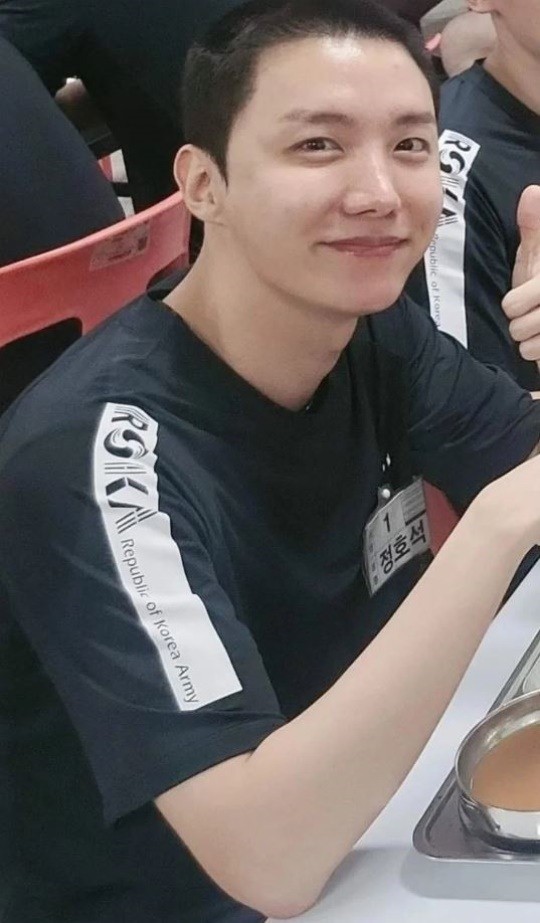 In another photo, J-Hope can be seen giving a thumbs up while savoring his meal. Fans were left amazed by his stunning looks despite his military hairstyle being cut short.
J-Hope is the second member of BTS to enlist in the military, following the oldest member Jin who began his military service in December of last year. After completing his basic military training at the 36th division of Baekho recruit training center in Wonju, Gangwon Province, J-Hope will serve as an active duty soldier.
>> BTS' J-Hope Enlistment Controversy: Special Treatment or Safety Measure?
Source (1)