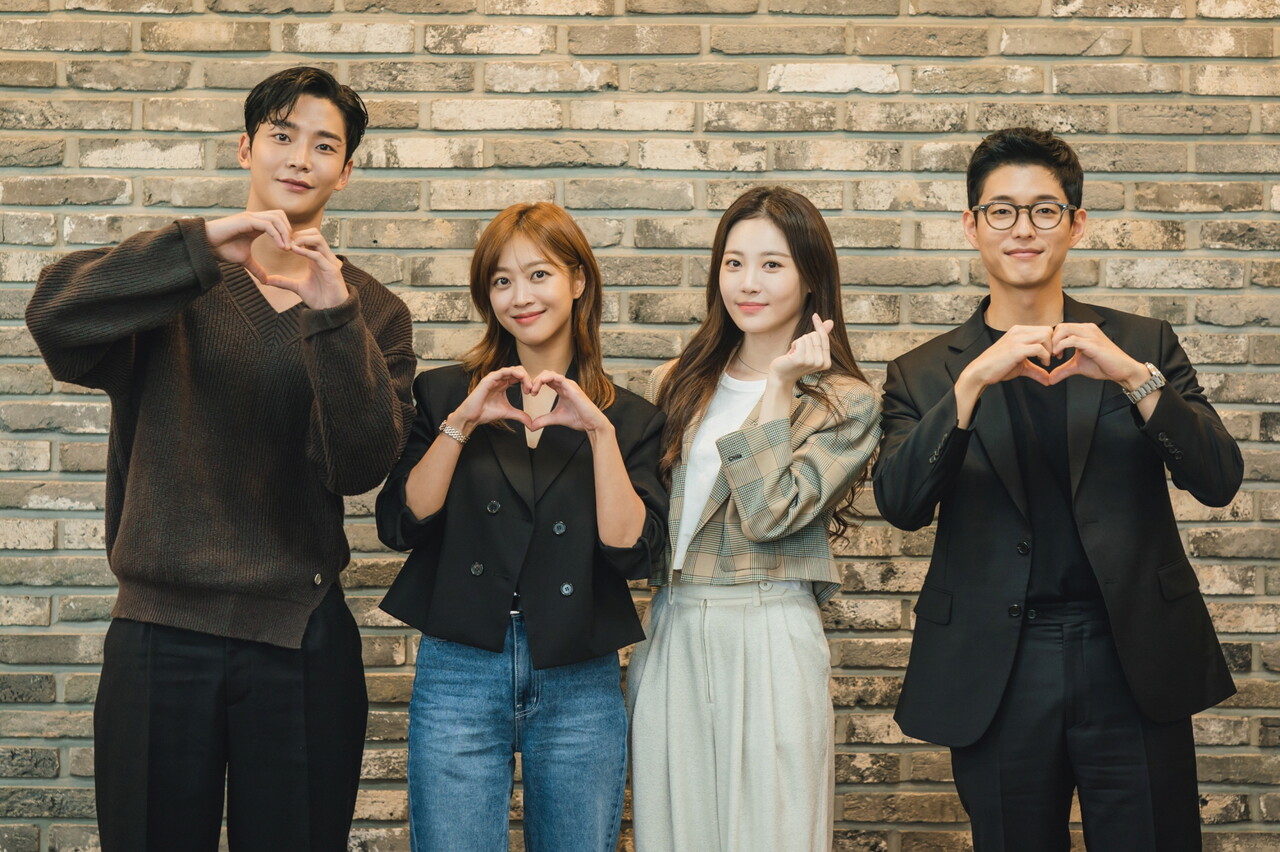 JTBC held a table read for its new Wednesday-Thursday drama Destined With You.
Jo Bo Ah, Ha Jun, Yura, Song Young Kyu, Jung Hye Young, Lee Pil Mo, Lee Bong Ryun, Mi Ram, Park Gyeong Hye and Lee Tae Ri participated in the table read along with director Nam Ki Hoon and writer Noh Ji Seol.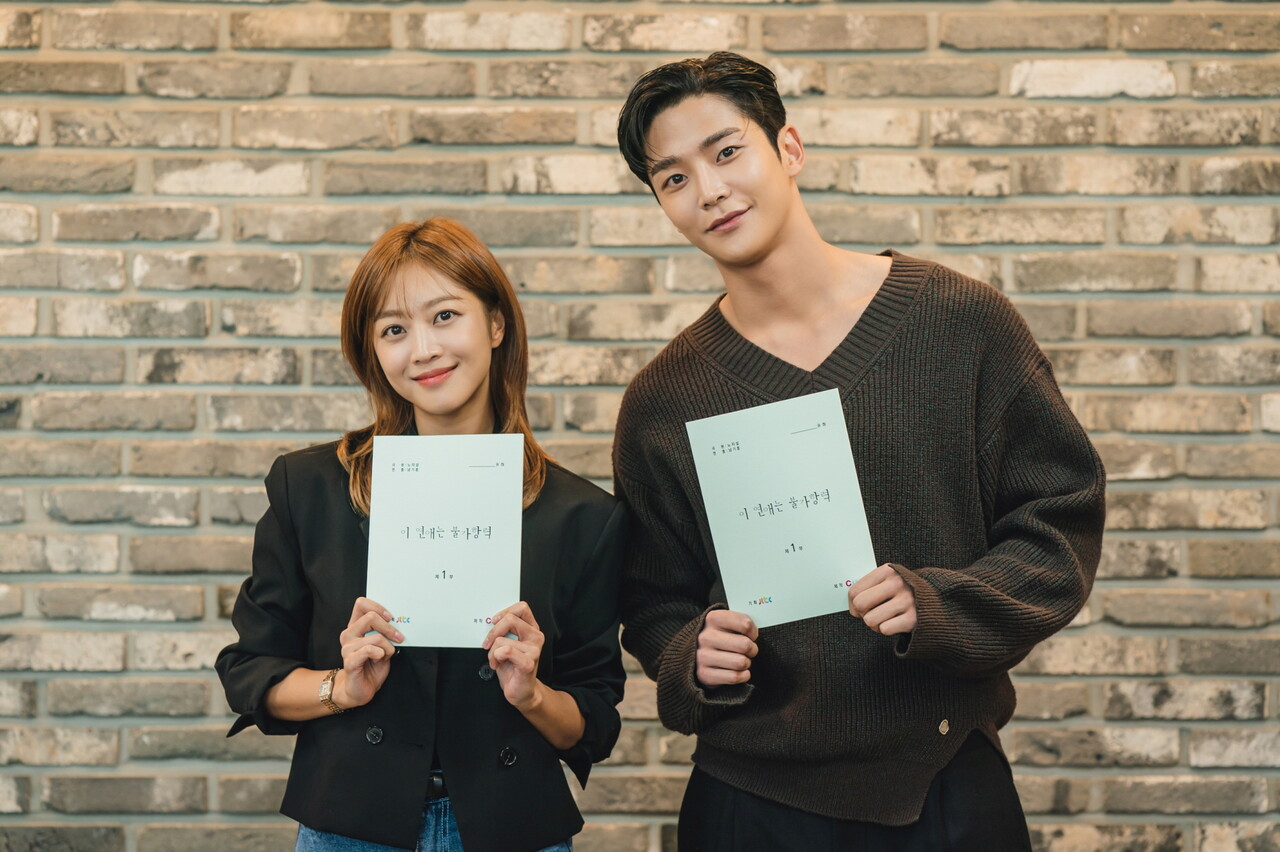 Destined With You is a captivating drama that follows a highly accomplished lawyer, who is haunted by a longstanding family curse. Little does he know that the key to breaking the curse lies in the hands of an ordinary civil servant he encounters.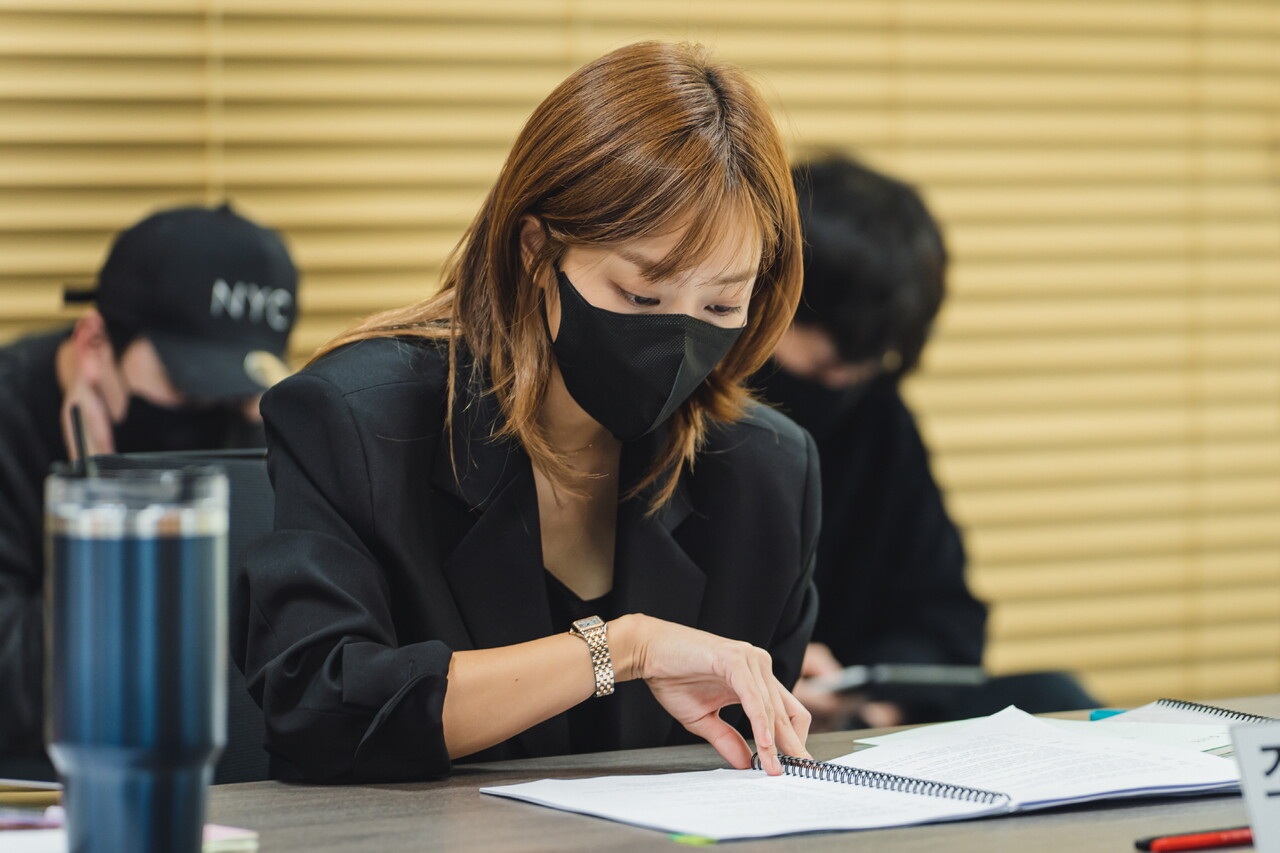 Jo Bo Ah plays Lee Hong Jo, a public servant at the Onju City Hall who works tirelessly despite the challenges of handling citizen complaints. She unexpectedly becomes the key to unlocking Jang's curse.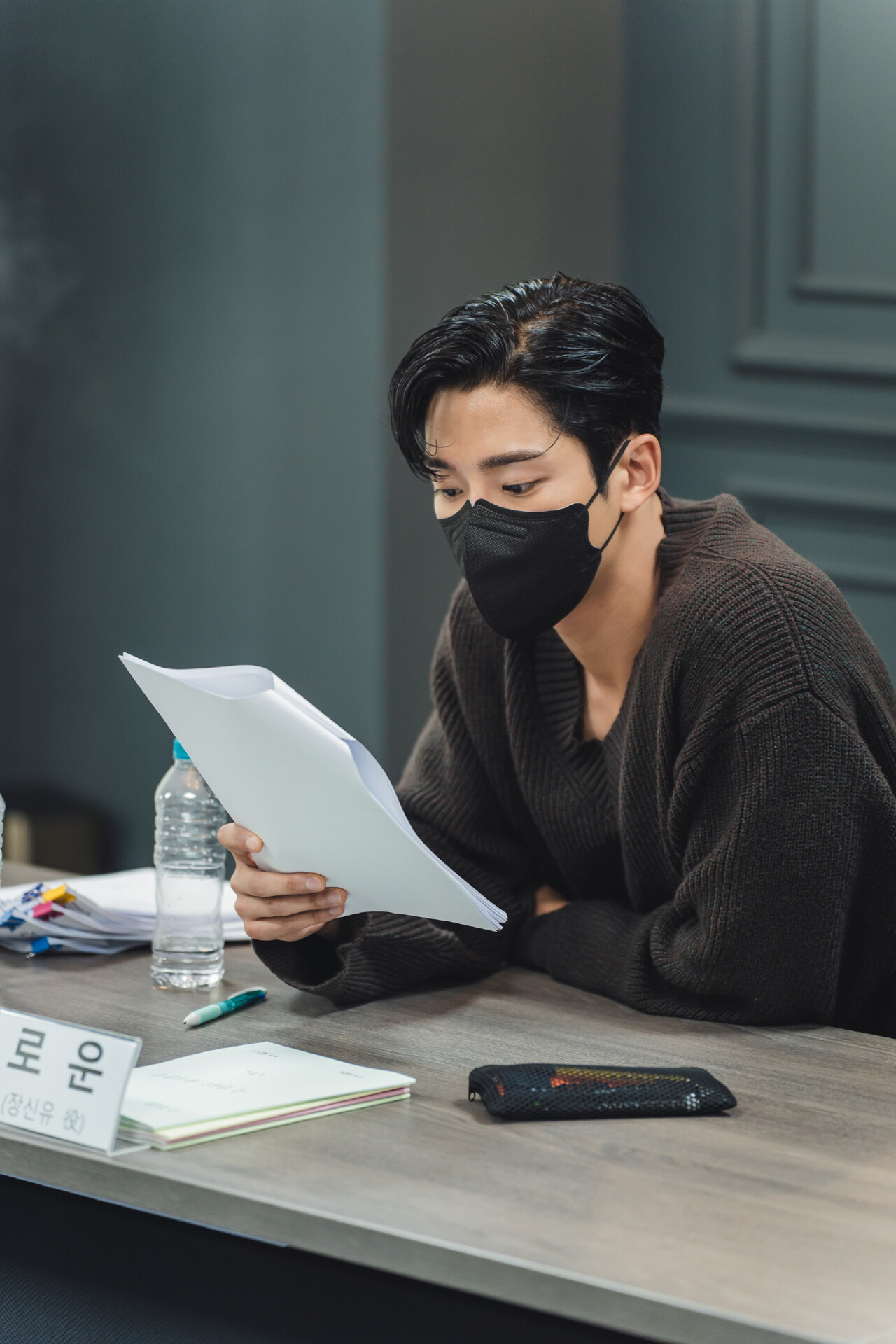 Rowoon plays a star lawyer who tries to find the owner of an ancient artifact to break the curse that has plagued his family for generations. One day, he stumbles upon Lee and they work together to break the curse that as haunted their family for years.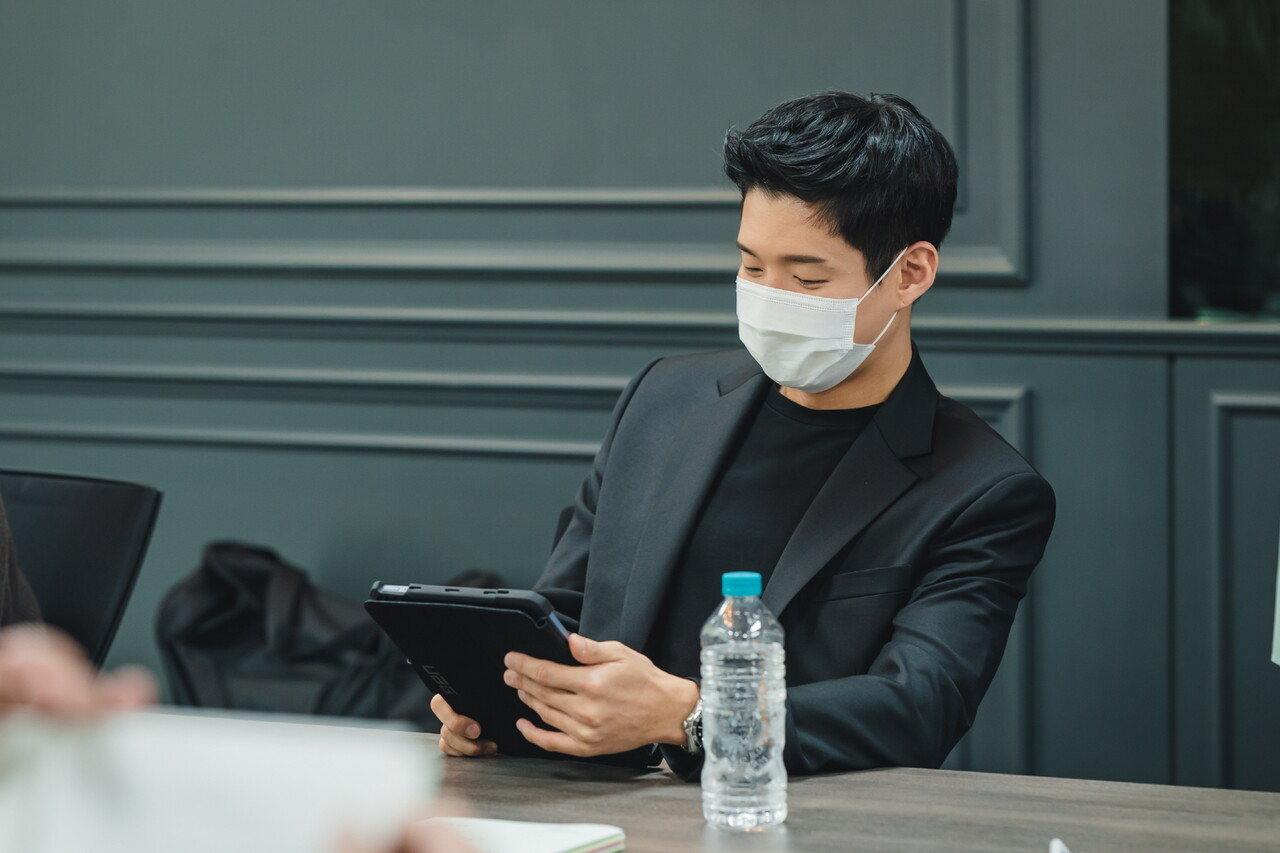 Ha Jun plays Kwon Jae Kyung,L ee's coworker who Lee has crushes on. Jae Kyung, often concealing his true emotions behind a charming smile, starts noticing Hong Jo growing closer to Shin Yu.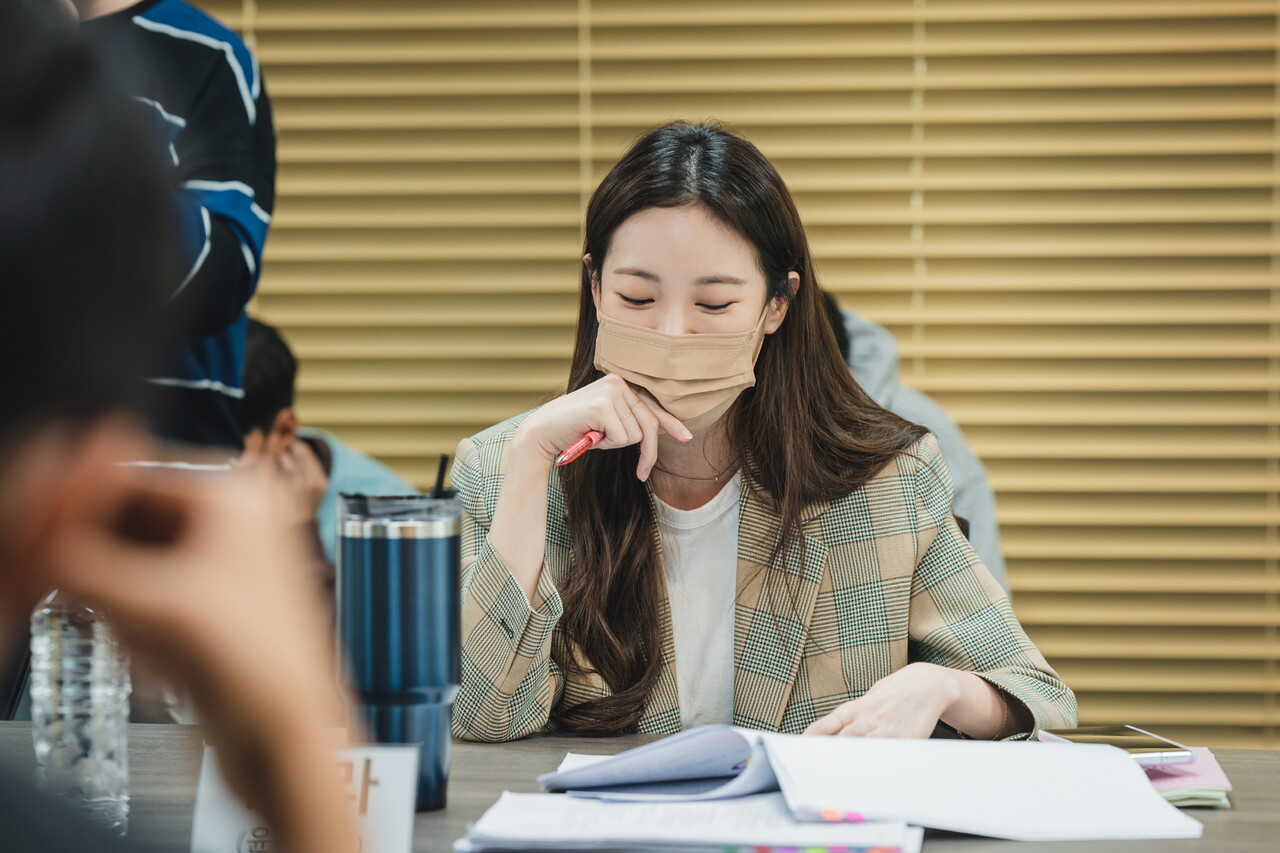 Yura shines as Jang Shin Yu's girlfriend, Yoon Na Yeon, who once bullied Hong Jo. As Shin Yu starts showing interest in Hong Jo, she begins to reveal her true colors.
The production team shared, "Get ready for an incredible ride with Destined With You. Witness the intertwining fate of Hong Jo and Shin Yu, as their beautiful romance unfolds. As they navigate the mysteries surrounding the curse, an irresistible love story filled with delightful moments will unfold. You won't want to miss the fantastic chemistry between these unique characters portrayed by our talented cast. Get excited for this upcoming show and prepare to be captivated!
Source (1)