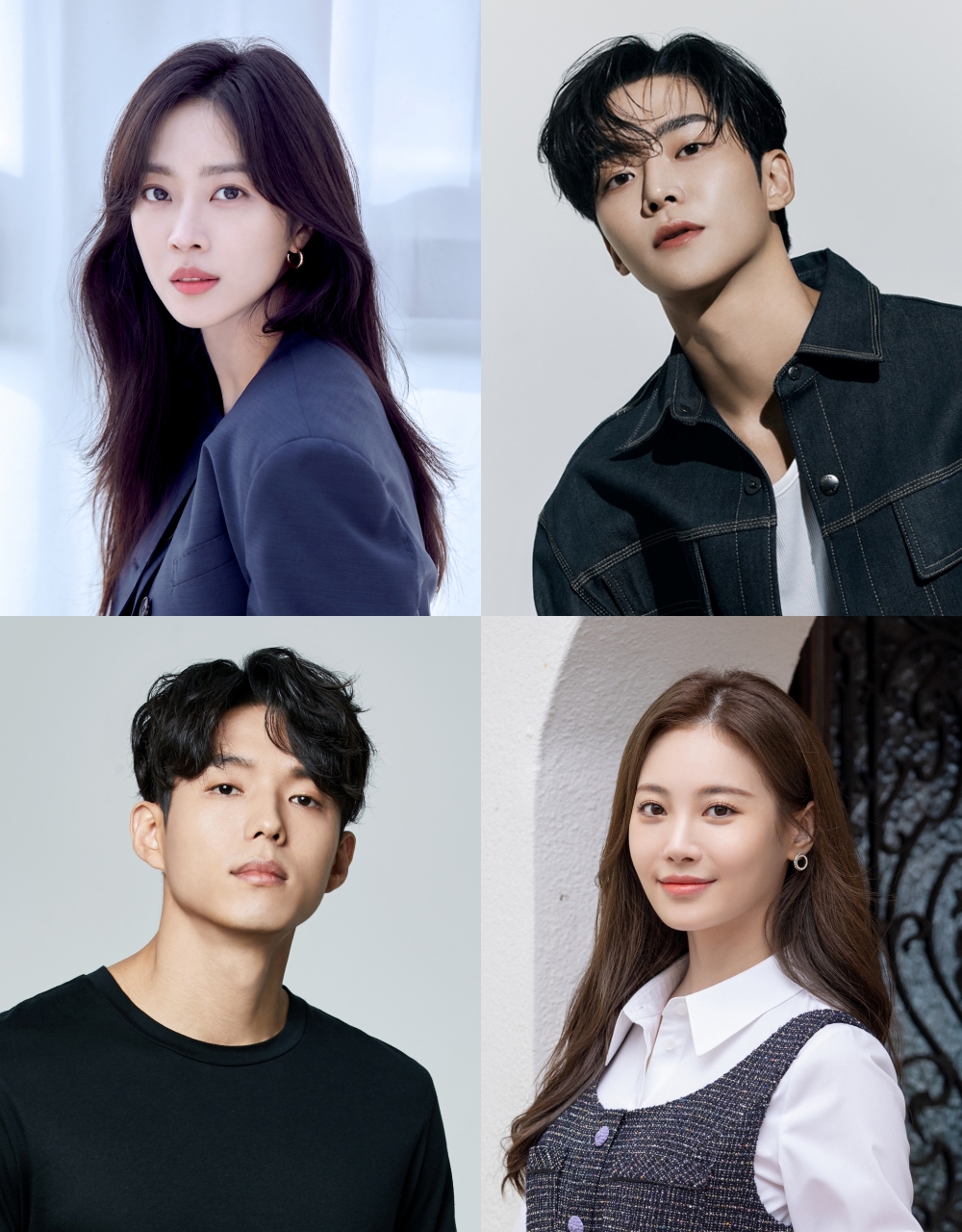 Jo Bo Ah, Rowoon, Ha Jun, and Yura are coming back to the small screen with the much-anticipated JTBC drama Destined with You.
Destined with You weaves a tale of irresistible romance between civil servant Lee Hong Jo (Jo Bo Ah), who comes into possession of a sealed wooden chest from over 300 years ago, and lawyer Jang Shin Yu (Rowoon), who ends up with the curse within the chest. With Kiss Sixth Sense director Nam Ki Hoon at the helm and 100 Days My Prince writer No Ji Seol penning the script, anticipation is already mounting for the series.
Jo Bo Ah plays Lee Hong Jo, a public servant at the Onju City Hall who works tirelessly to solve citizens' complaints and holds the key to breaking Jang Shin Yu's curse. Jo Bo Ah revealed, "I love the fresh, interesting storyline and the charm of the characters. Before I knew it, I found myself fully immersed in Hong Jo's character."
Rowoon transforms into Jang Shin Yu, an ace lawyer desperate to break his family's ancient curse as an unexplainable illness worsens. As he seeks help from Hong Jo, the owner of the wooden chest, he goes through unexpected turmoil. Expressing his excitement, Rowoon shared, "I'm thrilled to portray a character with a different disposition from those I've played before. I'm looking forward to my own performance of Shin Yu. I hope everyone gets their hopes up as well."
Lastly, Ha Jun plays Kwon Jae Kyung, a charming man from Onju City Hall whom Hong Jo crushes on. Hiding a mysterious pain behind his sweet smile, Jae Kyung rarely reveals his true feelings and finds his emotions stirred as Hong Jo and Shin Yu grow closer. Lastly, Yura will portray Yoon Na Yeon, Shin Yu's girlfriend. When Shin Yu starts showing special interest in Hong Jo, who she once bullied, the true nature she's been suppressing begins to surface.
Meanwhile, Destined with You confirmed its premiere this August.
>> Jo Bo Ah Returns to 'Tale of the Nine-Tailed 1938' as Lee Dong Wook's One and Only
Source (1)