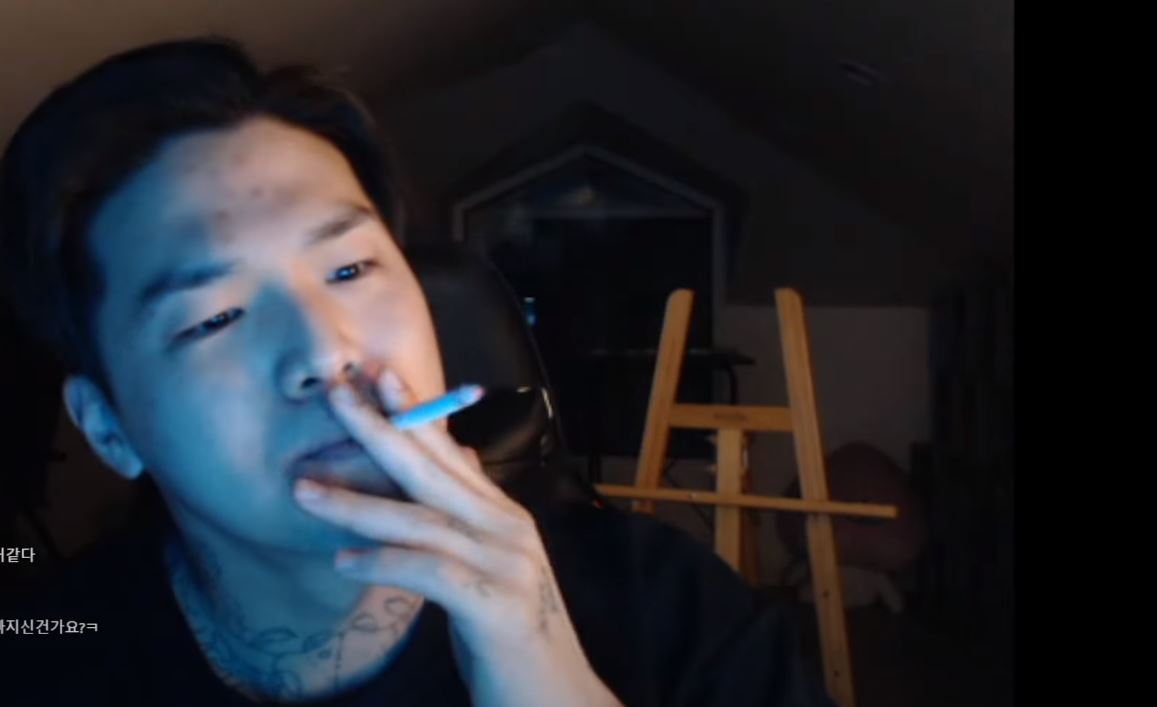 Teen Top's leader C.A.P is facing criticism for his use of profanity during a live stream, but TOP Media, their agency, announced that he will still make a group comeback as scheduled.
On May 9th, an online community raised concern over a YouTube live clip featuring the group leader interacting with fans through his channel Baetboy.
In the clip, C.A.P responds to a comment asking him not to smoke during the live broadcast, saying, "When I was smoking earlier during the broadcast, someone asked me not to do so, at least while filming it. Do you know why that gets me pissed off? To be honest, I hate how those who have never watched my videos suddenly show up here and sh*t on me like, 'You shouldn't be doing this or that,' just because we are making a comeback soon."
He also talked about the group's comeback, saying, "It may be such shocking news to you, but I'm actually thinking about not making a f***ing comeback. My contract ends in July."
Teen Top recently appeared on MBC's Hangout With Yoo and is set to make a comeback as a group in July, which has generated high excitement among fans. They will be returning for the first time in three years since their 2020 special album To You 2020.
A TOP Media representative stated, "Teen Top will be coming back in July as scheduled." Reports also suggest that C.A.P is practicing diligently with the other members for their comeback.
Source (1)