SE7En and Lee Da Hae's opulent wedding has made waves in the media.
The couple exchanged vows on May 6th at the prestigious Shilla Hotel in Seoul, and although the ceremony was held in private, photos shared by guests and their agencies have allowed us a glimpse into the flower-adorned wedding hall and Lee Da Hae's breathtaking wedding dress.
Lee Da Hae's dress was undoubtedly a standout feature of the day. The long-sleeved masterpiece is from Ellie Saab's 2023 Fall Collection, the go-to designer for Hollywood A-listers and elite Middle Eastern patrons. The floral embroidery and sequin embellishments are tastefully executed, radiating a refined elegance. This was particularly beneficial given the indoor setting, allowing the dress to shine under the spotlight's luminous glow.
Renowned actresses Son Ye Jin and Olympic figure skater Kim Yuna have also donned wedding dresses from the same designer for their nuptials. The wedding dresses by Ellie Saab are famously priced in the tens of millions of won, and even the ready-to-wear collection items start at a minimum of 10 million won ($7,600). Lee Da Hae chose to wear a beautiful gown from Ellie Saab's 2023 Fall Bridal Collection and accessorized it with a dainty bouquet of baby's breath, displaying a timeless elegance.
Her second dress for the occasion was a stunning pink number from the Giambattista Valli 2021 Love Collection, which complemented her skin tone perfectly. The dress boasts a distinctive design, with exaggerated sleeves on a restrained silhouette, creating an exquisite balance of style and elegance.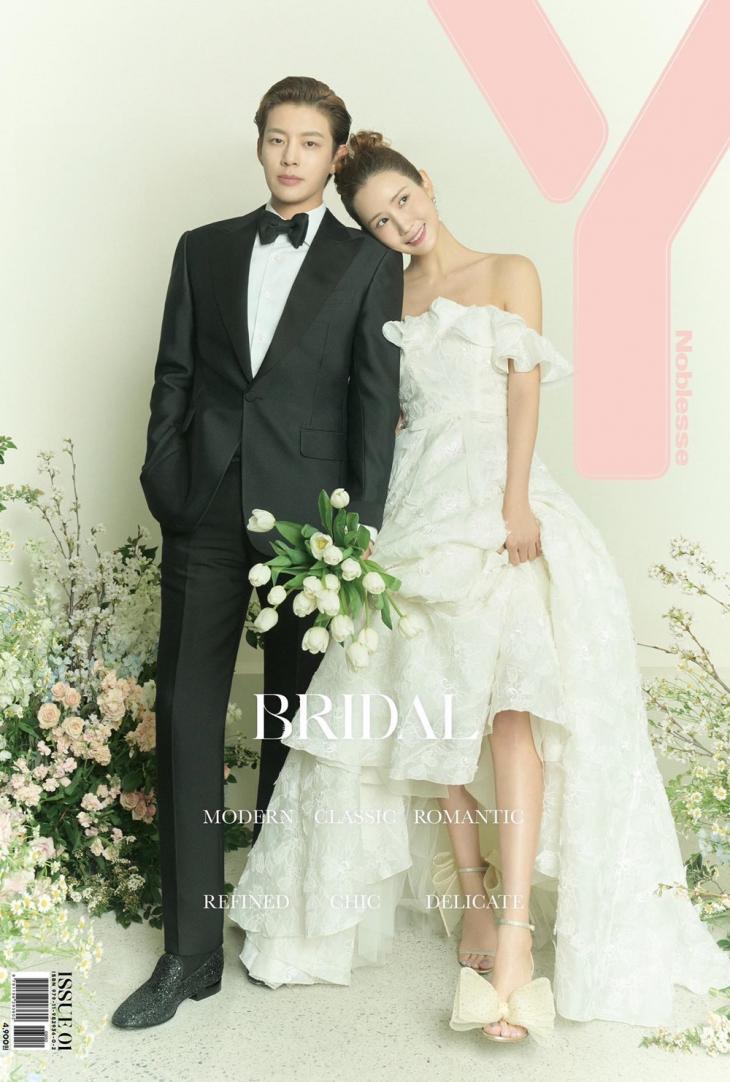 The bride donned a Monique Lhuillier wedding dress for her pre-wedding shoot. The Filipino-American designer brand's stunning creation comes with a price tag of over 10 million won ($7,600), and it is the same brand that actresses Park Shin Hye and Son Dam Bi chose for their own special days.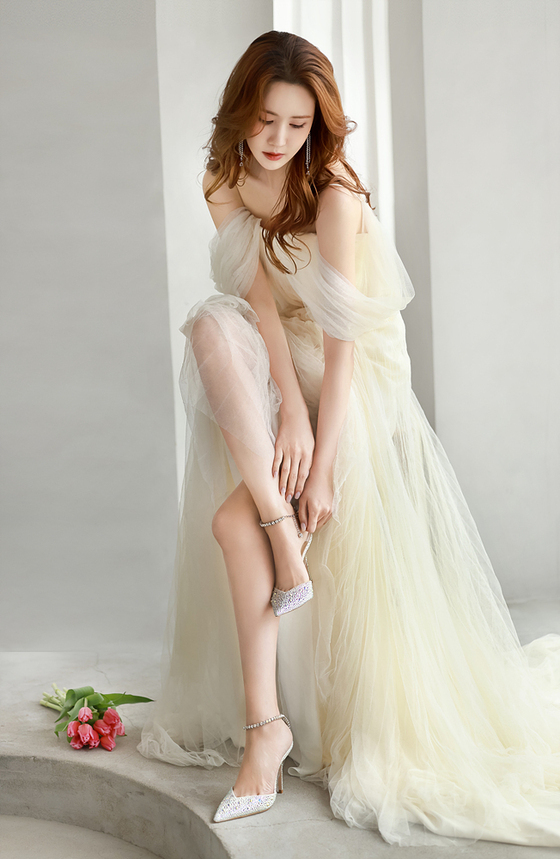 The star made headlines not just for her wedding dress but also for wearing every bride's dream, Jimmy Choos, in her wedding pictorial.
Moreover, the wedding venue where the couple exchanged their vows is known for its luxurious features. Renowned actors Jang Dong Gun and Ko So Young, as well as actor Ko Soo also chose this venue for their weddings. The rental cost is reportedly one of the most expensive in South Korea, with estimates exceeding 100 million won ($76,000).
On their wedding day, SE7EN and Lee Da Hae gave their guests a gift of shampoo and conditioner sets from the Balmain hair moisturizing line. The letter that accompanied the gift read, "We will cherish deeply in our hearts the footsteps that have blessed us on our precious spring day. From Choi Dong Wook and Lee Da Hae." The Balmain moisturizing care set is priced at around 120,000 won ($90) on the brand's official online store.