IU has revealed the difficulties she encountered while filming her movie Dream in a recent video on her official YouTube channel.
The video shows her traveling to Hungary for the movie shoot. Having received an "Okay" sign after completing most of the scenes, a staff member commented on her impressive performance. To this, IU proudly wittily responded, "I'm an okay-catcher in Hungary. Every time I finish my line, I get the 'Okay' sign," with a smile.
However, IU later mentioned that she was experiencing some discomfort due to the strong sunlight in Hungary, which was causing her eyes to feel sore.
When asked about her physical condition, she replied, "It's complicated. My eyes hurt, and my legs are a bit sore. My skin is also feeling dry, but I'm still smiling. Overall, it's not as bad as I thought it would be." Despite this, she did express some concern about her eye pain, saying, "The strong sunlight has caused some damage to my corneas, and my eyes are really hurting. I now understand why it's important to bring sunglasses when traveling overseas."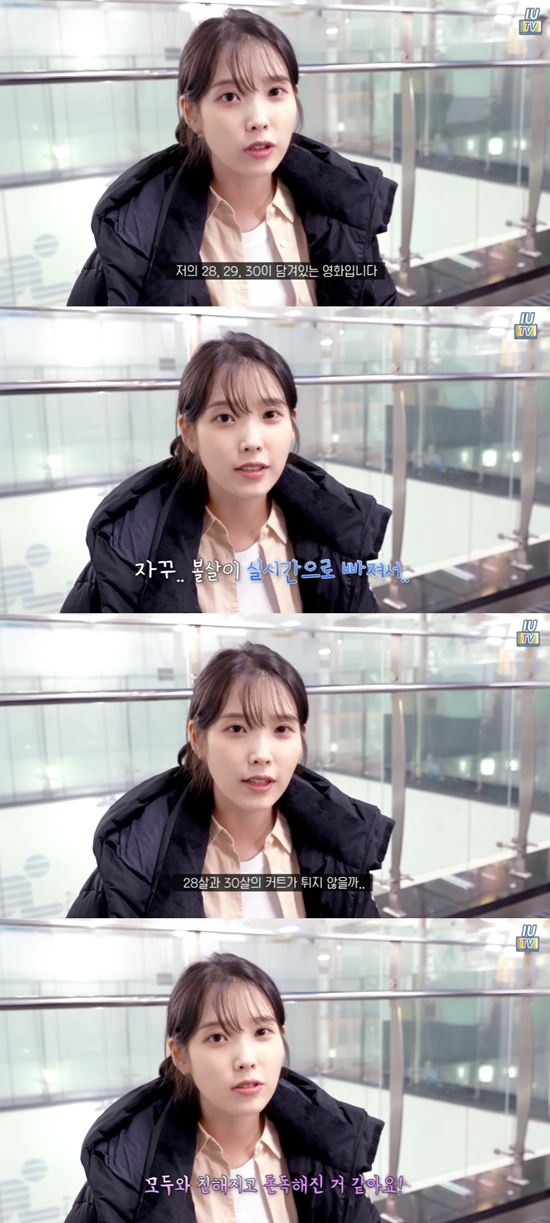 Towards the end of the video, IU shared her final thoughts on filming the last scenes of the movie. "This film captures different versions of myself at 28, 29, and 30. I'm a bit worried that the cuts between when I was 28 and 30 might be noticeable because I've lost some of the fat in my cheeks over time. However, it was great to film it for such a long time, and our journey together brought us closer."
Source (1)