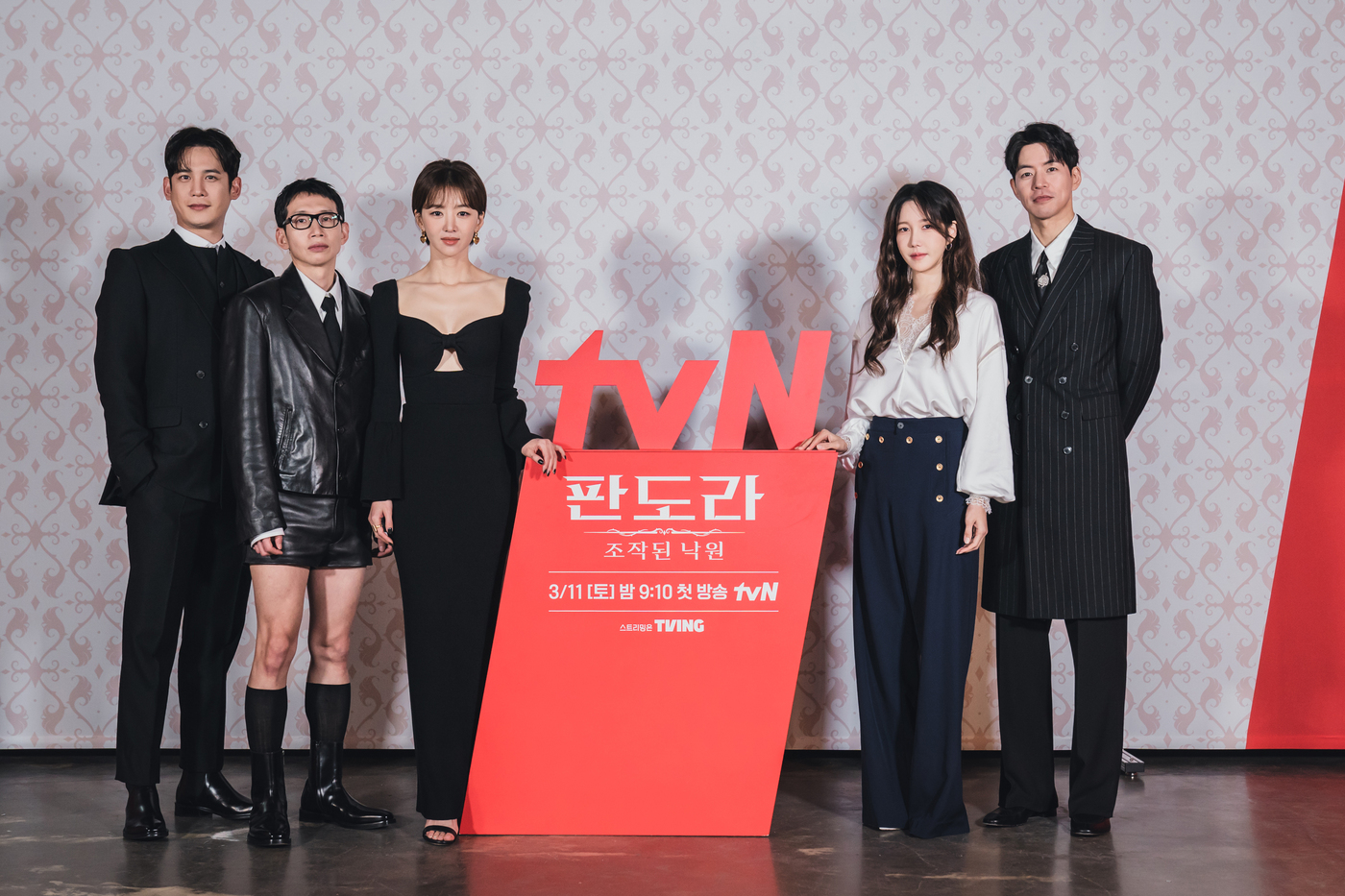 Lee Ji Ah will be returning with intense action scenes in the upcoming drama Pandora.
On Tuesday, tvN's new series Pandora held an online press conference, which Director Choi Young Hoon, Lee Ji Ah, Lee Sang Yoon, Jang Hee Jin, Park Ki Woong, and Bong Tae Gyu attended.
Pandora is a revenge thriller about a woman who lives a life that everyone envies. But when she recovers her memories, she plots a bloody revenge against those who manipulated her fate. For the project, One the Woman director Choi Young Hoon and Writer Hyun Ji Min from Writer Kim Soon Ok's team joined hands. Writer Kim, famous for The Penthouse, herself will participate as a creator.
In Pandora, Lee Ji Ah takes on the role of Hong Tae Ra. At the peak of her happiness, Hong Tae Ra recovers the memories she had lost the past 15 years and realizes she used to be a killer. The actress will pull off two sides of a character, a perfect wife and a killer. "The perfect killer was easier to play. I have to get my revenge. I have to kill them all," she delightfully shared. Director Choi lavish praised Lee Ji Ah's action scenes, adding that "She's done a great job."
Lee Ji Ah continued, "I love shooting action sequences, so I had so much fun. Everyone on the set was all so considerate, making sure that no one got hurt." She worked out to play a woman who was raised as a killer. "I'm 5 or 6kg lighter than when I filmed The Penthouse. I wanted to keep a slimmer body for the action scenes."
>> From Suspense to Thrills: The Key Viewing Points of 'Pandora: Manipulated Paradise'
Source (1)