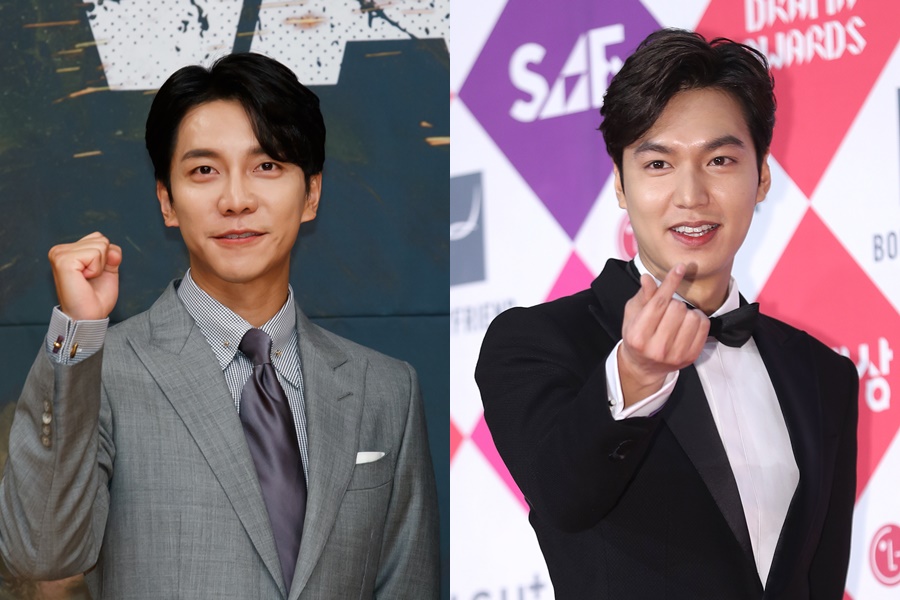 Lee Min Ho and Lee Seung Gi's interaction regarding his engagement with Lee Da In went viral online.
On February 7th, the actor took to his Instagram to announce his marriage. He said, "I've decided to spend the rest of my life with my beloved Da In as her husband. I proposed, and she said yes. We will tie the knot on April 7th."
He described his wife-to-be as a "woman with a warm, loving heart who he wants to live forever with," and said, "I want to overcome my difficulties with her, without letting go of each other's hands."
After reading his Instagram post, Lee Min Ho wittily wrote in a reply, "Now you get to sing your song "Will You Marry Me" for yourself." The groom-to-be responded and wrote, "I need a rapper, what do you say?"
The two are known to be best friends as they were born in the same year, 1987. Lee Seung Gi appeared on one of Lee Min Ho's YouTube videos and showed off his friendship with the actor as they sang songs and camped together.
Meanwhile, Lee Seung Gi and Lee Da In will tie the knot after two years of dating.
Source (1)