IU and Lee Jong Suk continue to be a hot topic.
After the two top stars came public with their relationship, their past remarks continued to make headlines, especially what they said about the kind of relationship they wanted.
In 2014, Lee Jong Suk appeared on SBS's Night of TV Entertainment and answered yes to the question, "I think I'll go public with my relationship." The actor explained, "To be honest, I want to skip the dating and get married first. I once said that if I had a woman I love, I'd just announce it myself rather than have it disclosed by paparazzi photos. But the reporters told me to wait until I'm caught."
But like he once said, Lee Jong Suk revealed his love for his girlfriend first in his acceptance speech at the MBC Drama Awards. He thanks the person that he "feels grateful for and respects," and the day after, that person was revealed as IU.
IU is also a woman with a passion for her love. She appeared in tvN's You Quiz on the Block in April and shared an episode about her song "Through the Night." She shared, "I was suffering from insomnia at the time, and I became stingy with the word 'good night.' I wrote the lyrics, hoping that the person I really love would sleep well, regardless of how I was doing."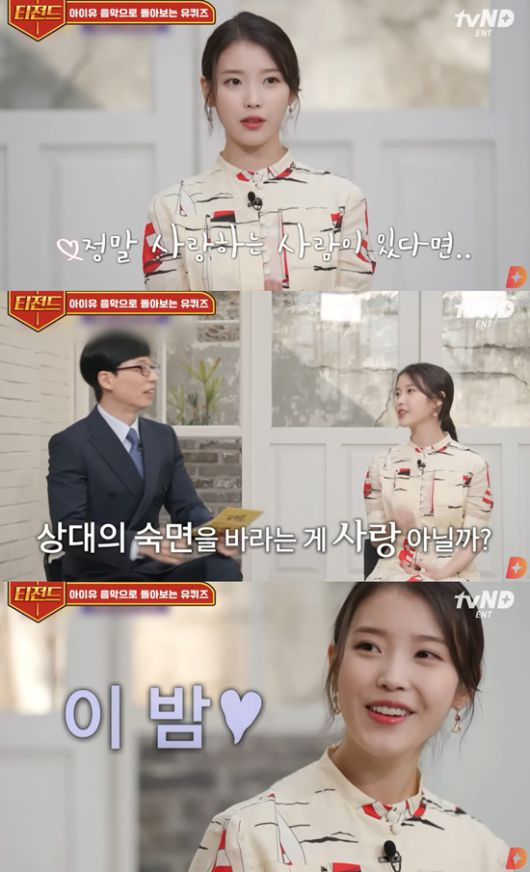 When she was asked, "How would you answer if someone you love asked how much you love him?" IU's answer was, "As an extension of 'Through the Night,' I'll tell him that I love him enough to fill his every night."
Source (1)