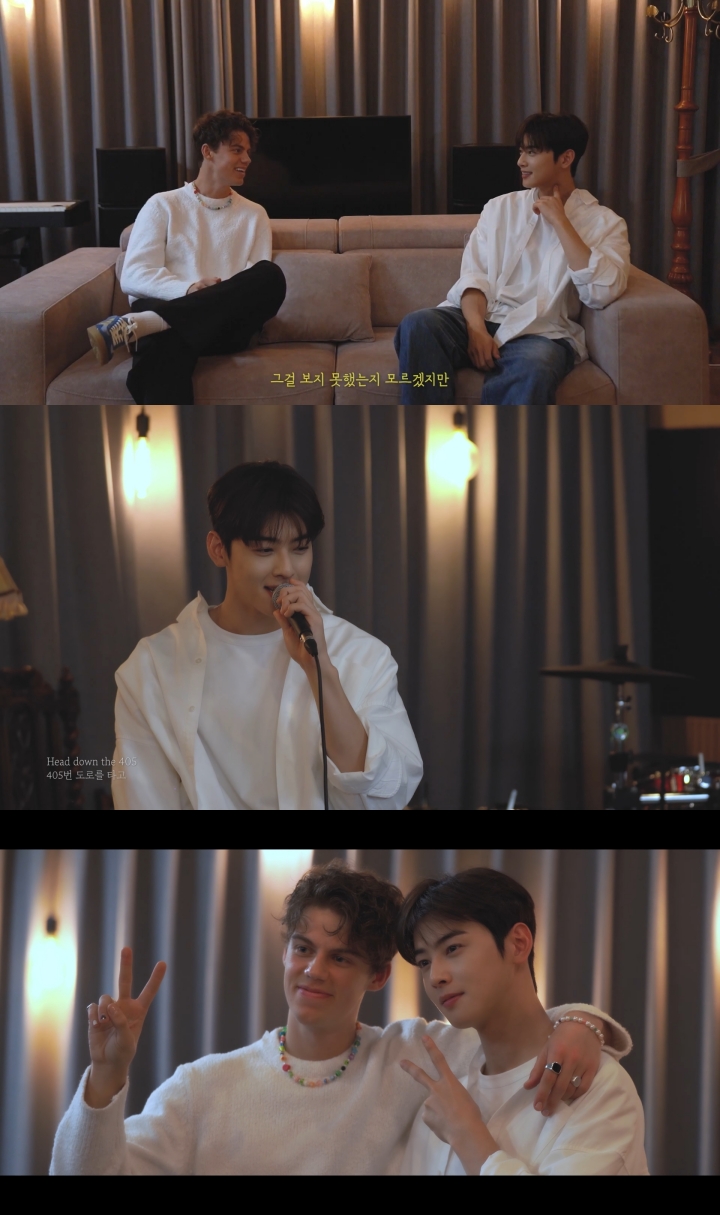 Cha Eun Woo uploaded his first Youtube video titled [Intro INTERVIEW] Hey, Bro! Eunwoo's Special Encounter (literal translation) yesterday on his channel CHAEUNWOO.
Revealing that he is a great fan of Peder Elias, he said, "I sent a direct message to him for the first time, but didn't get a reply. So I kept on waiting until he finally said 'let's meet and do a fun project together.'"
The K-pop idol chose to cover Peder Elias' "Bonfire" and explained, "I thought it'd be nice to do a song that's fun and exciting to enjoy together. Since the weather is getting chilly, we decided to do a warm song."
When the Norwegian artist appeared, Cha Eun Woo greeted him with a bright smile and jokingly asked, "Why didn't you respond to my DM?" To which the songwriter responded, "I promise I'll try to make it up to you. I don't know even know why. I think you're by far the person with most followers that have ever DMed me." 
As they began performing, Cha Eun Woo sang the first verse while Peder Elias played the guitar and created beautiful harmony together.
The clip ended with the two singers taking a photo together, and Cha Eun Woo gifting him a special stamp with his name engraved on it.
Source (1)