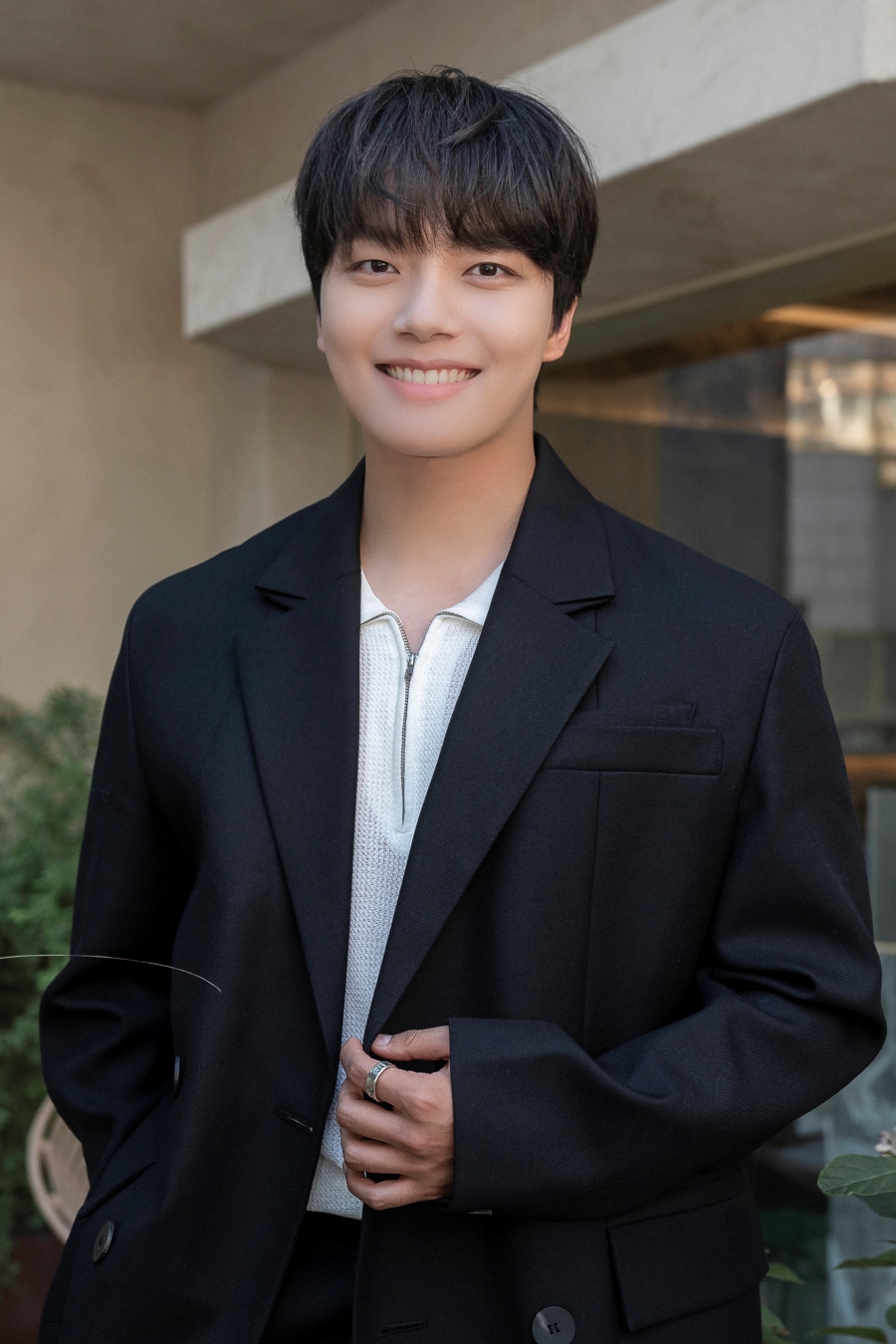 Yeo Jin Goo is back with a new romance film, and he sat down for an interview to share various stories behind his latest movie, Ditto. 
Yeo Jin Goo plays a college student named Yong from 1999. The story unfolds as he coincidentally begins to converse with a college sophomore named Mu Nee (Cho Yi Hyun) living in 2022 and gains the confidence to approach his crush Hansol (played by Kim Hye Yoon).
Revealing that he had watched the original film, the actor said, "I definitely thought, 'I have to do well,' as I was joining the cast of a famous film's remake." "I wanted to shoot a youthful romance movie before I turn 30. Many of my actor friends told me, 'It's hard to star in such a project when you are over 30, but you are lucky to have the chance at the right age.' So I feel very lucky to have worked on this project," he said, explaining what made him join the film's cast.
He also shared his thoughts on his character, which has been given a little tweak from the original work: "I love how my character is different from the original work. It was interesting to see the similarities between myself and the character in how we approach love and think differently of real-life relationships and what is thought to be love today. I think I craved love in a way. I learned a lot from Yong, although I struggled a little while thinking about how to portray love and youthfulness in the movie."
Regarding what he's like in a relationship, he said, "As I began acting at an early age and had a clear goal with my career, I didn't put much weight in pursuing love. I sometimes think, 'Will I ever be in love?' But my thoughts have changed while shooting Ditto, and I now think I would fall blindly in love when I meet the right person."
Yeo Jin Goo also revealed he had never been in a serious relationship. "I can't say I have zero dating experience, although I had none until very recently. I didn't mean to hide it from the public, but the ones I've been in didn't last very long. I'm not afraid of approaching people, but I think I've been too cautious so far."
Lastly, he shared his candid thoughts on his upcoming enlistment. He stated, "How I prepare would have a very little impact on what actually happens when it comes to enlistment. I was born healthy, so I think I won't have any problem with it. I have a lot of projects coming up, and since I still have some time to think about the military duty, I think I will be focusing on my current and future projects."
Ditto will hit theaters on November 15th. 
Source (1)