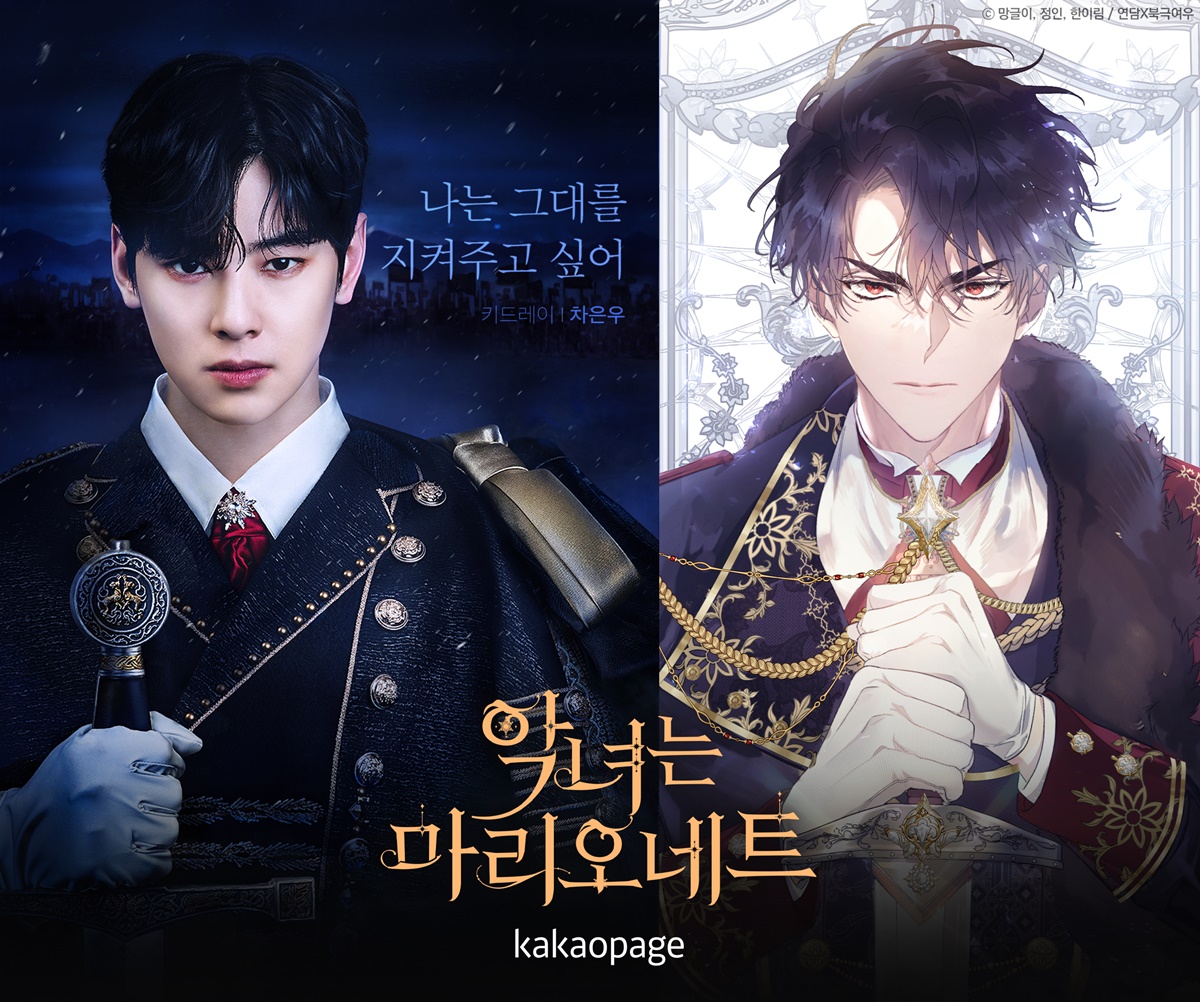 Cha Eun Woo and Han So Hee transformed into the characters from Kakao webtoon The Villainess is a Marionette.
The Villainess Is A Marionette is a Korean web novel by Han Yi Rim later converted to a webtoon series dramatized by Jung In and illustrated by Manggle.
The ongoing web series follows the story of princess Kayena who returns to life after being killed by her crazy husband. Destined for terrible ends, she refuses to die again and begin navigating her  life to fulfill her love and dreams.
As soon as she enters her second life, the princess politically partners up with Duke Kidrey to breaks free from her brother's evil schemes and restore her sovereignty as the Imperial Princess. And while doing so, she begins a passionate romance with her advocate Kidrey.
The released poster has Cha Eun Woo as the charming Duke who has a sweet side behind his stern looks. He stuns in a navy blue uniform against a dark blue backdrop. The celebrity had also sang the webtoon's OST, "Focus on M," earlier in February.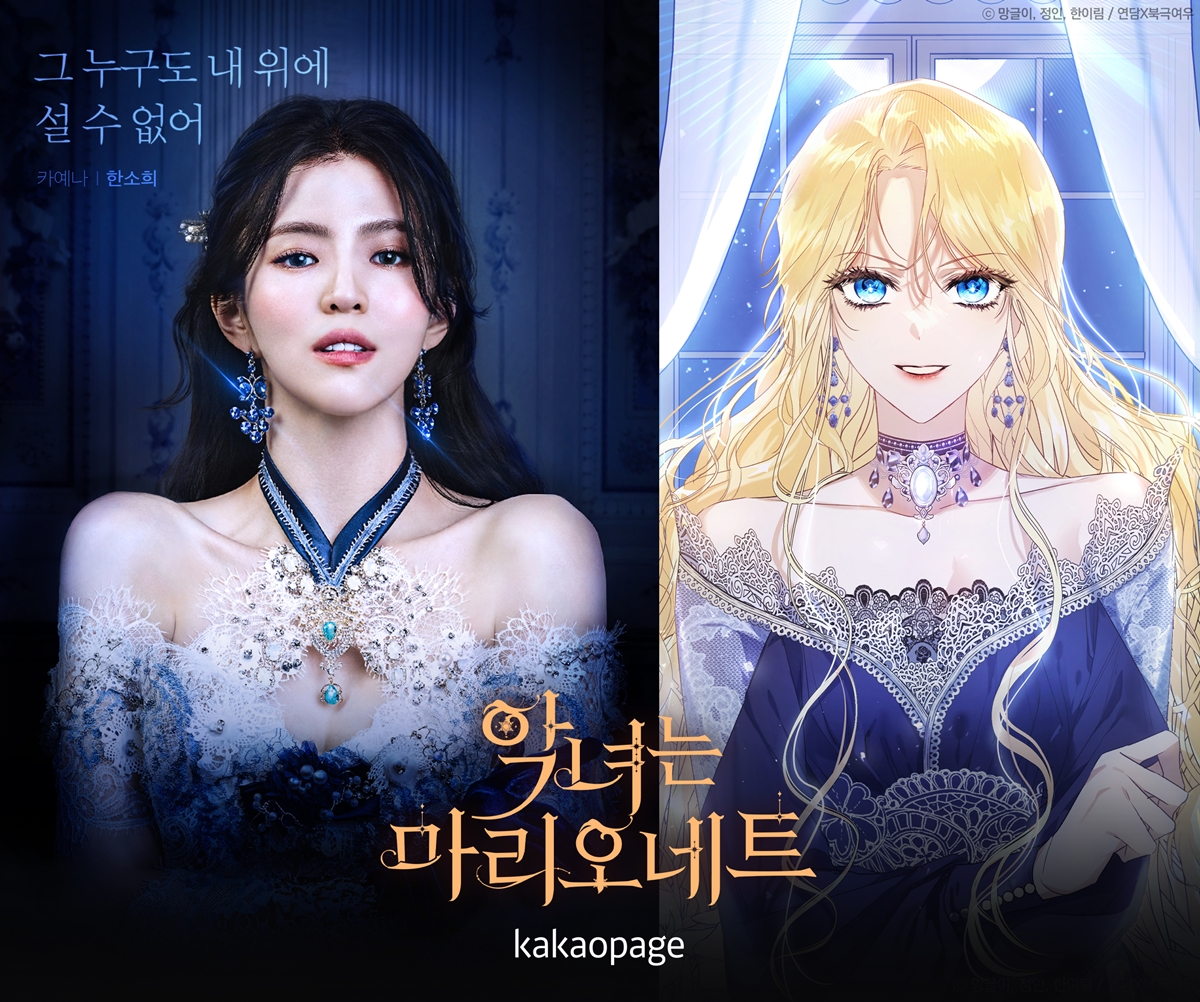 Meanwhile, Han So Hee transformed into the princess Kayena. Wearing a white-and-blue dress with sapphire earrings, the actress shows her charisma and elegance of true royalty. In a recent survey, Han So Hee was selected as the actress who would best fit in with the female character from the webtoon series.
It will be the fourth project of Kakao Entertainment's '2022 Super Webtoon Project,' and a dramatized teaser will drop on October 7th.