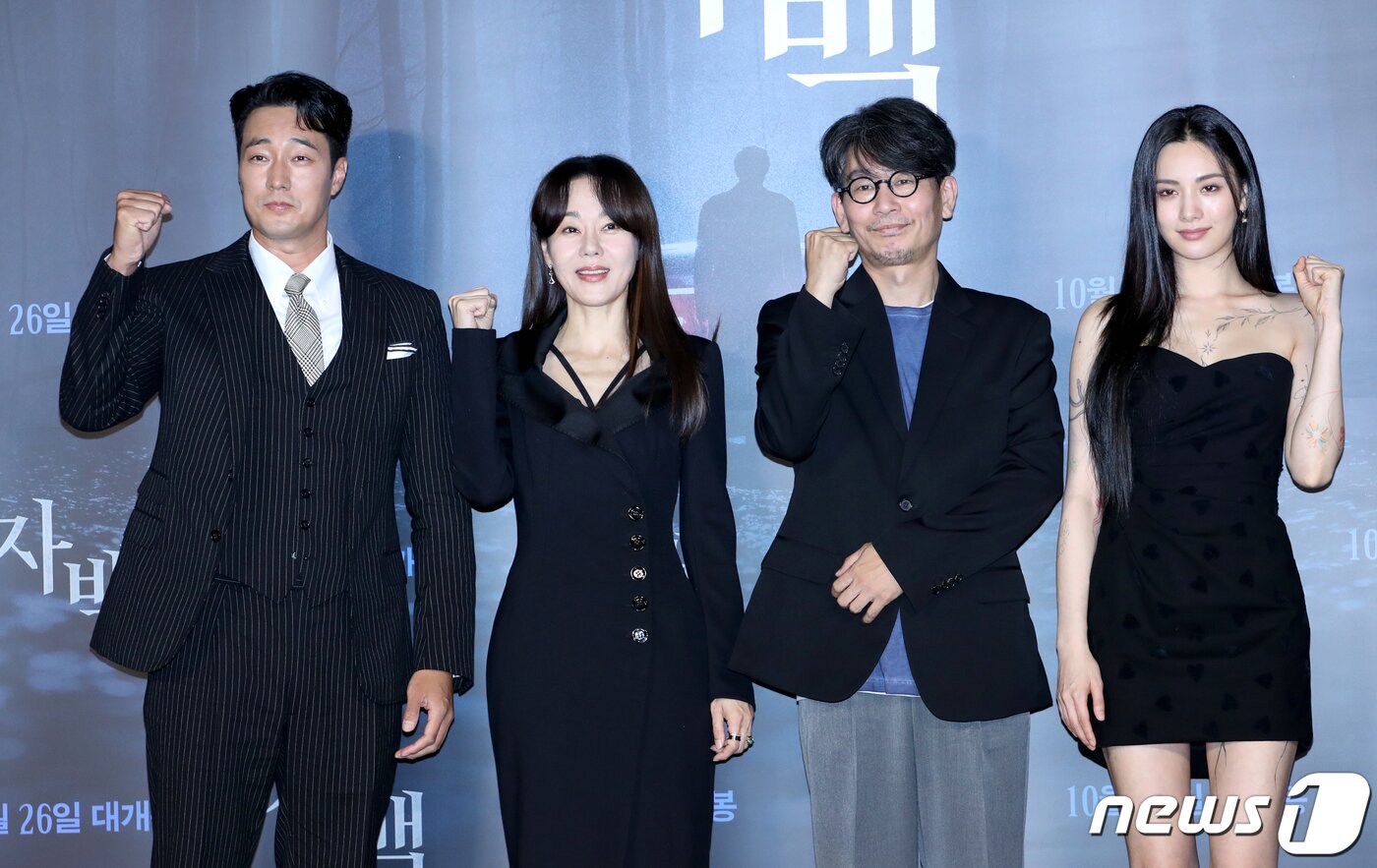 Confession will captivate the audience this fall with its thrilling suspense.
On Tuesday, Confession held its press conference, which Director Yoon Jong Seok, So Ji Sub, Kim Yun Jin, and Nana attended. Confession, the remake of the 2017 Spanish film The Invisible Guest revolves around a promising businessman who has been named the prime suspect in a murder case and a lawyer who has been hired to prove his innocence. The movie follows the two as they try to piece together hidden pieces of the case.
So Ji Sub takes on the first suspense thriller movie in his career. Yoo Min Ho, played by So Ji Sub, faces a life-altering crisis when he goes from a promising businessman to the prime suspect in a murder case. "As I read the script, I got more curious about the story that'll come next," the actor shared. "When the director offered the role, he wrote me a handwritten letter about how he wanted to do this project with me, and I was just grateful."
"Since he's named a suspect almost from the beginning, you'll get to see the desperation and pain of a man who's facing a crisis and his struggle to prove his innocence," he added. "Actually, I had nightmares until the very last day of filming. In my dreams, someone kept torturing me and giving me hard times. Fortunately, all my edginess disappeared after filming ended. Now, I'm sleeping like a baby."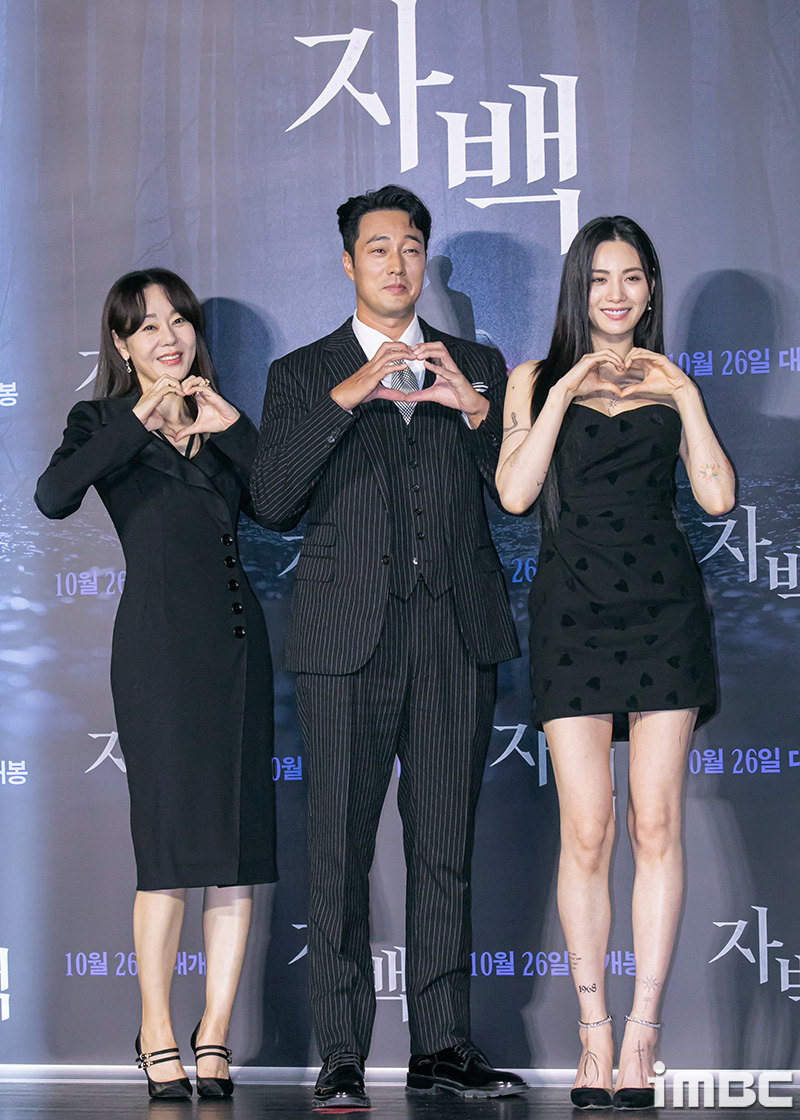 Joining him in the cast is Kim Yun Jin, who plays attorney Yang Shin Ae who can turn guilty into not guilty. "As the movie approaches the second half, I felt the catharsis and thrill, as if I was playing 'an extreme-level escape room.'"
So Ji Sub chimed in, "She memorized the entire script. I thought that she'd completely take over the scenes if I didn't prepare properly." He jokingly added, "I think I started having nightmares that day."
Kim Yun Jin added, "The script full of unexpected twists was so intriguing. There was one thing I could do; I practiced and practiced. The more I act, the more challenging it is. I practiced non-stop because I wanted to convey this pleasant feeling I had while reading the script."
Nana shows off an intense transformation as Kim Se Hee, who holds the key to the case. "I enjoyed Director Yoon's previous films, and when I heard that he was working with these two (So Ji Sub and Kim Yun Jin), there was absolutely no reason I'd say no to the offer. I joined the project with one goal – 'I want to play this role right no matter what.'"
Confession hits the screen on October 26th.