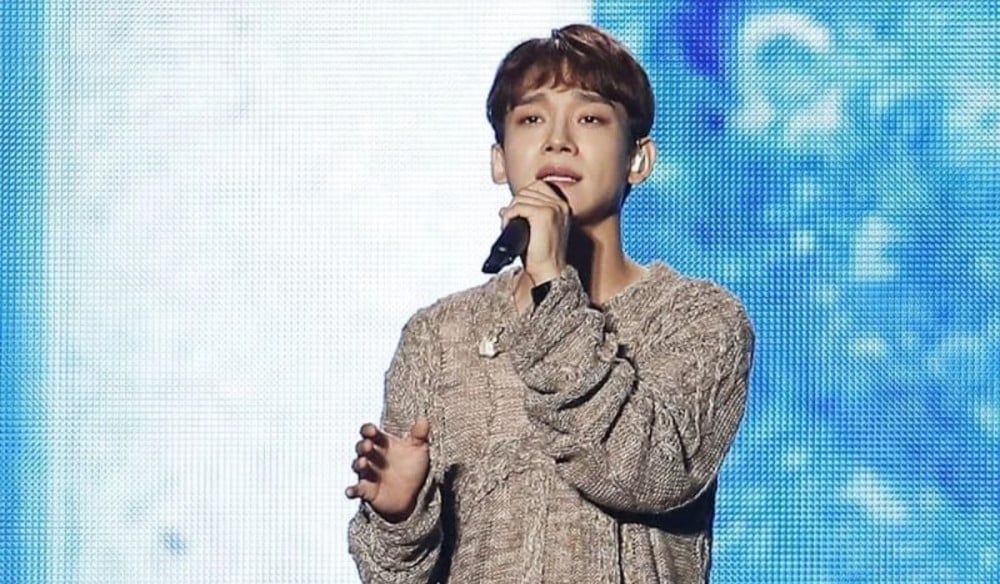 EXO's Chen got cold-shouldered by fans at the "SMTOWN LIVE 2022" concert.
On the 20th, SM Entertainment hosted their first SMTOWN LIVE concert in 5 years in Korea. Titled "SMTOWN Live 2022: SMCU Express @Human City Suwon," the concert took place in Suwon World Cup Stadium, and many SM artists including TVXQ, Super Junior, Girls' Generation, SHINee, EXO, Red Velvet, NCT, and aespa wowed their fans with eye-catching performances.
However, when EXO's Chen took the stage, many of the fans turned off their lightsticks at once. But when D.O stepped onto the stage afterward, the lightsticks were turned on at once again, greeting the artist.
K-pop fans showed two opposite reactions. One side supported the fans, commenting, "He deserved it" or "I can understand the fans." Some even wrote, "If he had just been honest from the start, this wouldn't have happened. I was at the scene, and it was just dreadful." However, some raised their voice against fans. They left the comments, "Well, that was rude," "How they acted was so childish," and "Tell me that dark spot is just stairs."
Chen made headlines by announcing his marriage to his non-celebrity girlfriend in January 2020. Then after just three months, the couple welcomed their first daughter. Then in January, the idol became the father of two.
After finishing the performance, Chen wrote on EXO's fan community, "Today has been a meaningful day for me to be able to greet everyone on stage after a really long time. Thank you. How was it for you guys? I hope today will remain a good memory for you and please enjoy the show until the end."
Source (1)