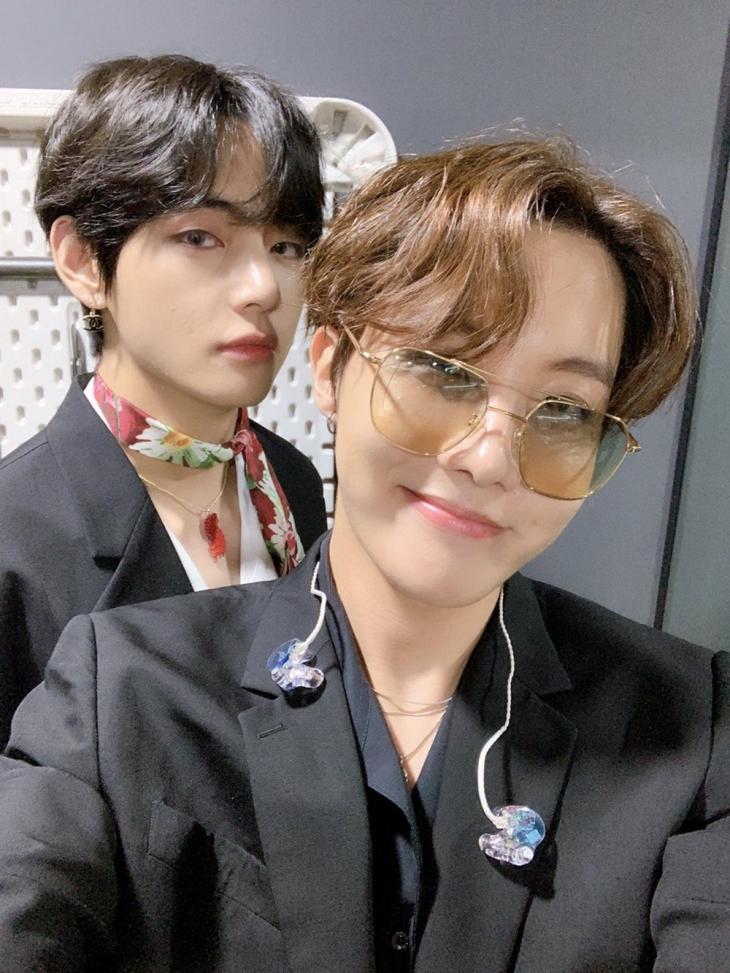 BTS' V showed up in an unexpected place, delighting the fans.
On the 1st, J-Hope dropped the music video for his pre-released song "MORE" of his first solo album Jack In The Box.
The video, which begins with J-Hope opening the box, shows a gray-colored office with papers flying everywhere about two minutes into the song. And in that scene, ARMY found something surprising. In the midst of the dynamic camera walking and more than 10 people appearing on the screen, they found V standing in one corner.
While some weren't sure since the figure was too small, some commented that it was definitely V, seeing from the clothes and the slippers he had on. After the debate became a hot topic, one person confirmed that that small figure was indeed V.
is that really kim taehyung in Hobi's more mv? it looks so like him omg 😭#jhope_MORE #btsv
pic.twitter.com/itdskN0KYS

— koshy⁷ 🍓 (@taeskoshy) July 1, 2022
"A few months ago, my nephew went to shoot Hoseok's MV," the writer posted on social media. "I had to keep it quiet because (the agency) said it was all a secret, but now I can say it." She added, "(My nephew told me that) Taehyung came to the filming set in modernized hanbok. He got to talk with V sitting at a table, and he said V is so kind and friendly. And my nephew felt sad because V was so slim."
Then the writer added that when her nephew found out about how ARMY spotted V on the MV, he cracked up and said, "How did they find Taehyung? ARMY really is amazing."
Source (1)