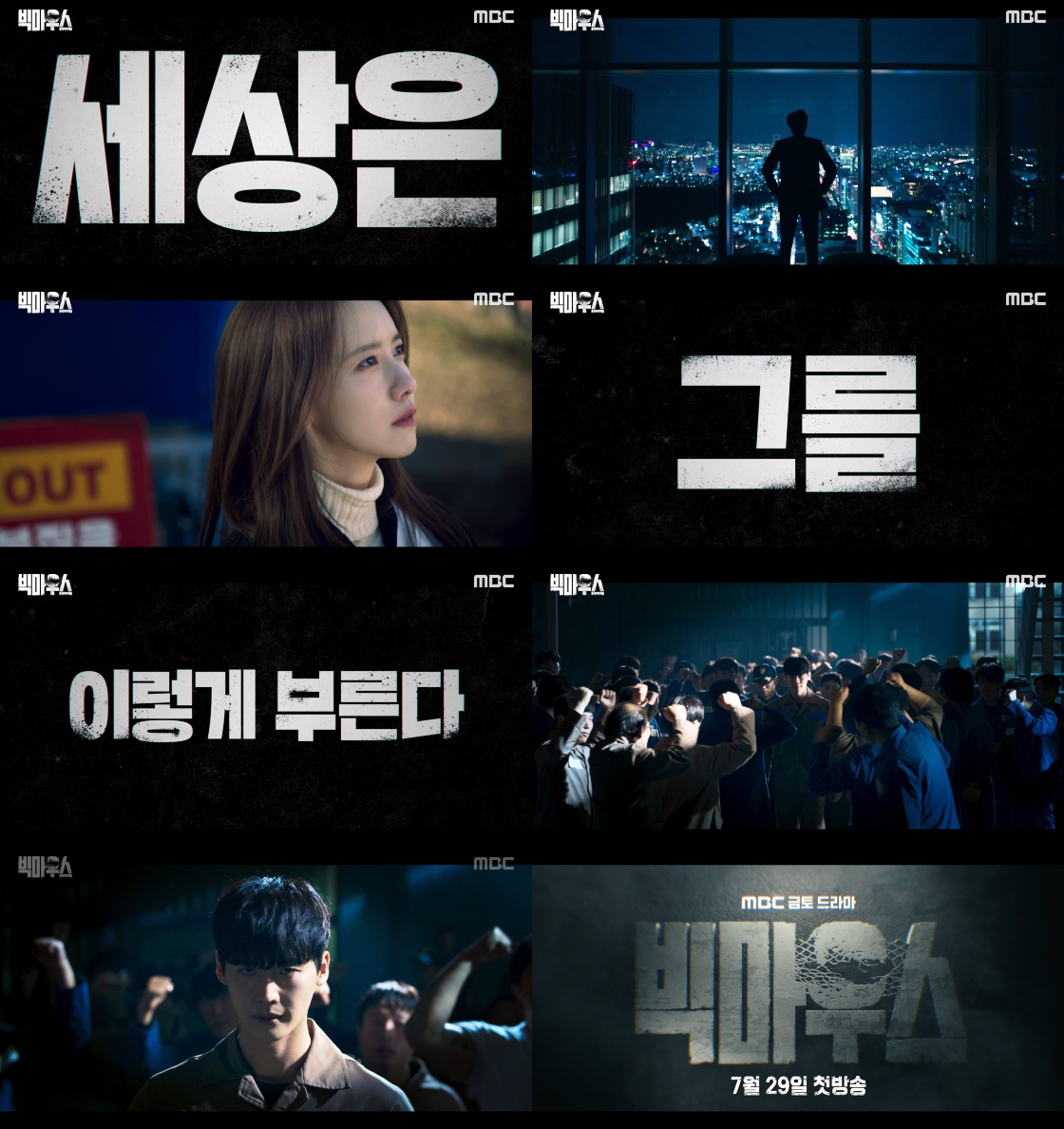 MBC's new Friday-Saturday drama Big Mouth recently dropped its first teaser trailer.
Big Mouth tells the story of a struggling lawyer who ends up getting mistaken for an infamous con artist named 'Big Mouse.' To protect his family, he sets out to clear his names by unearthing dirty secrets of the high society.
The teaser video begins with a mysterious man looking at the city's glittering skyline. Then, the scene quickly switches to two men fighting and splattering blood on the walls, with Park Chang Ho (played by Lee Jong Suk) looking blank and gold bars being poured into a pit. When Choi Do Ha (Kim Ju Hun) interrogates him with a lie detector, Chang Ho's seems extremely agitated by his questions.
In the meantime, Chang Ho's wife Go Mi Ho (YoonA) is seen wandering in darkness, chased by someone in shadow. Park Chang Ho appears to be in danger as well, with his inmates attacking him with weapons in their hands. Eventually, Chang Ho snaps and goes, "Watch me. I'll prove why I am called 'Big Mouse," eventually turning the inmates to his side with his charismatic pitch. Expectations are high on how the story will unfold as Park Chang Ho, Go Mi Ho, Choi Do Ha, and Gong Ji Hoon (Yang Gyeong Won) come across one another through the huge conspiracy that surrounds the country.
Big Mouth will premiere on July 29th.
Source (1)