A review that a magazine editor wrote after meeting Son Suk Ku for an interview is a hot topic online.
"I interviewed Son Suk Ku last week," Editor A said. "He wasn't a soft guy, he was a little cynical, and each of his answers was very cool and very sexy." He added, "After wrapping up the interview, I sat in the car and was looking for the right tune to listen to on my way home. And someone knocked on my car window. It was Son Suk Ku."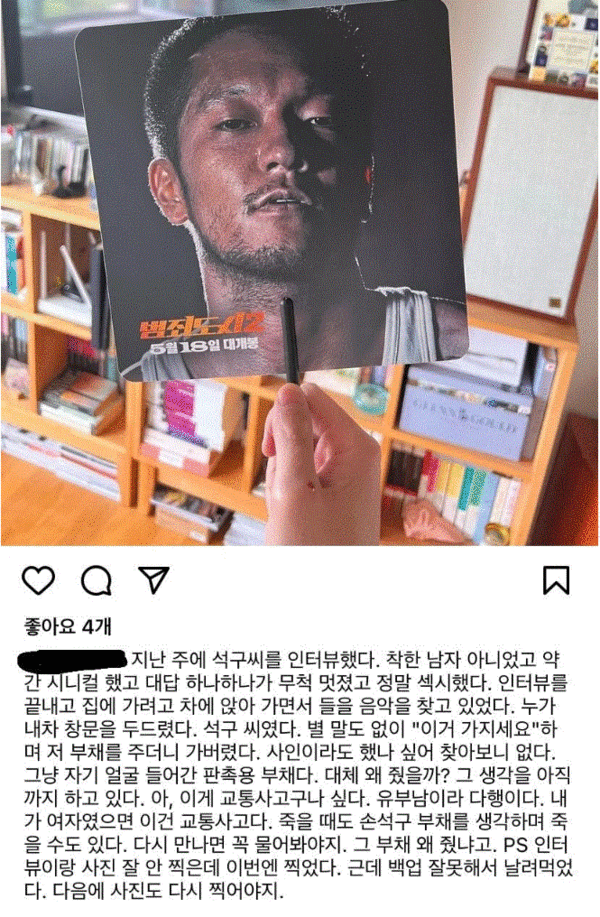 "He just gave me a fan, saying, 'Take it,' then walked away," A wrote. With the caption, A posted the picture of a fan that The Roundup used as a part of the promotion. "I thought he might have signed it, but there wasn't. It was just a promotional fan," he explained.
"I'm glad that I'm a married man," A continued. "If I were a girl, he would always be in my dreams. I may die thinking about why he gave me the fan. If I get to see him again, I'm going to ask him. 'Why did you give me that fan?'"
Source (1)