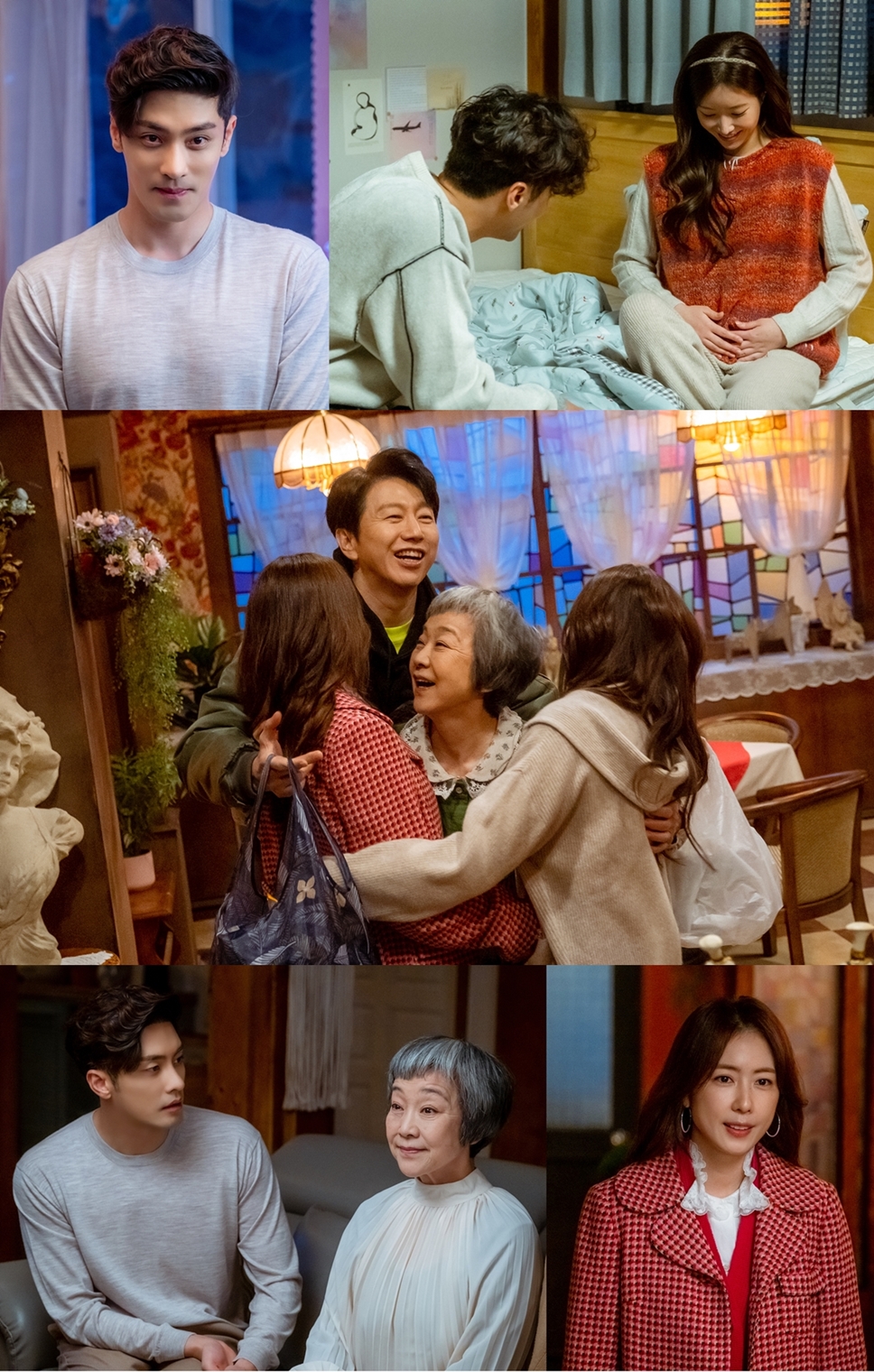 The upcoming episode of SBS' Woori The Virgin will have Raphael (played by Sung Hoon) staying over at Oh Woo Ri's (Im Soo Hyang) home with her family due to a plumbing issue in his own house.
The pictures released on June 12th caught Raphael staying cozy and nice at Woo Ri's house. He is looking at her with much affection at her home filled with love and laughter.
In the meantime, Oh Eun Ran (Hong Eun Hee) comes across a chance to become a singer after being offered to appear on a trot talent show. Hearing the good news, Choi Sung Il (Kim Soo Ro), Oh Woo Ri, and Seo Gwi Nyo (Yeon Woon Kyung) jump for joy while giving her a big hug.
Then the scene switches to Woo Ri and Raphael having some quality time together in her room. The two almost look like a newlywed couple as Woo Ri smiles at her baby bump while Raphael gives her a sweet look. Oh Eun Ran will be the one to find the pair sleeping together in the room.
The production team said, "We will present you another heart-fluttering episode with Raphael staying over at the Woori's house. Please stay tuned for the next week's episode, as the two will build an intriguing love story at her home together."
Source (1)