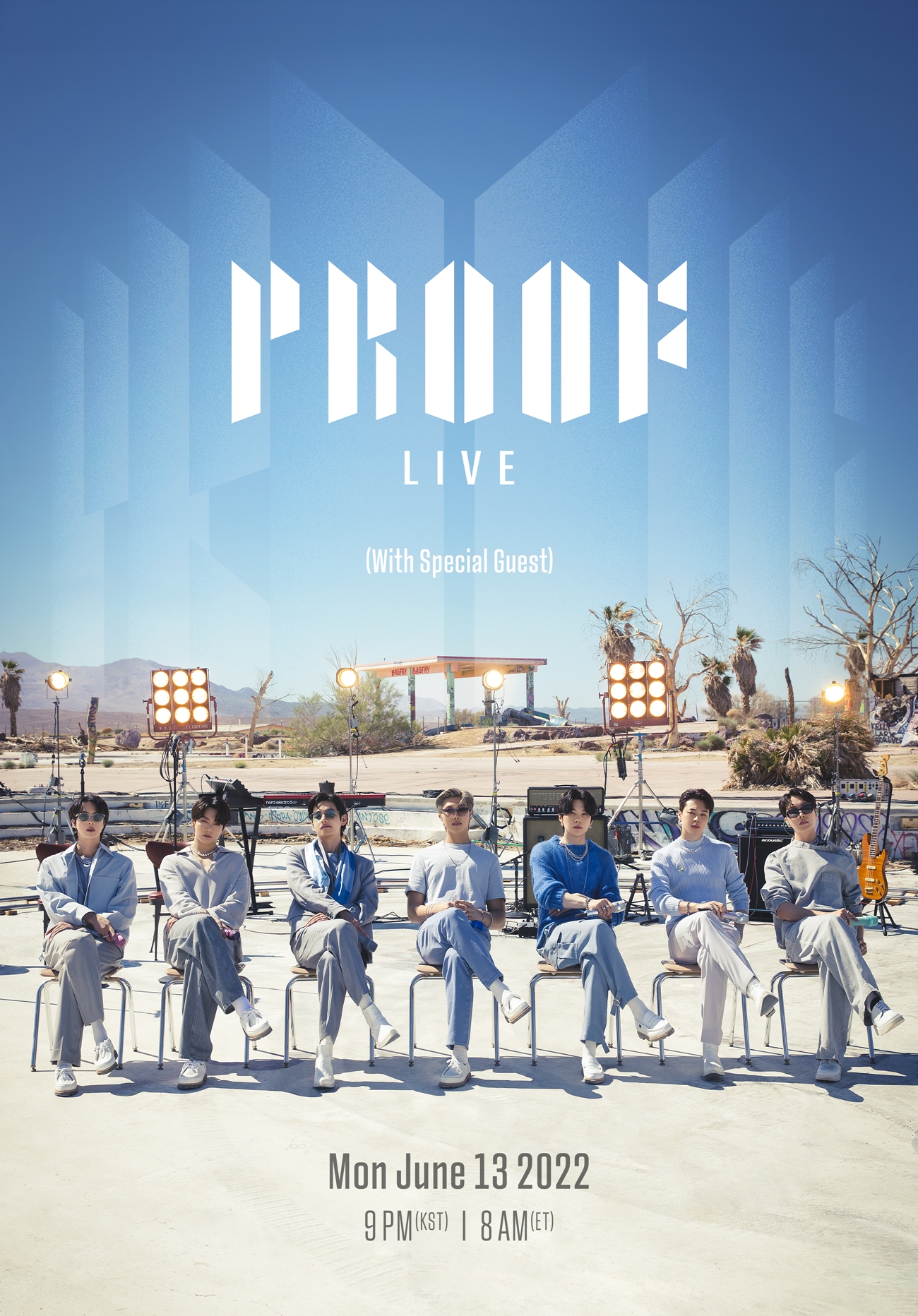 BTS is planning a special live event on June 13th ahead of their new album release.
On June 7th, the boy band took their social media to post the official teaser poster for their upcoming 'Proof' live event. The newly released poster features all seven members sitting side by side on a desert dune. The beautiful scenery of the surrounding nature, including the blue sky, mountains, and trees, caught many viewers' eyes.
The Proof Live will be the first video content the group will be releasing after dropping their new album Proof. The video will be available to watch online on their official YouTube channel, BANGTANTV, starting from June 13th at 9PM. This special live event will be particularly meaningful to ARMYs as it takes place on the same date BTS made their debut.
During the live event, the group will sing their title track "Yet To Come (The Most Beautiful Moment)" and introduce their new album and songs.
As the poster reads, "With Special Guest," many fans are wondering who will be the surprise guests at the event.
Meanwhile, the boy band will be releasing their new anthology album Proof on June 6th. Reports say that the new album will reflect on the 9 years of their musical journey since their debut.
Source (1)