Kim Sae Ron is under police investigation for driving under the influence.
The Gangnam Police Station in Seoul is investigating Kim Sae Ron, who crashed into trees and a structure while driving in Gangnam-gu, Seoul, around 8AM KST and then fled the scene. She's charged with violating the Road Traffic Act (drunk driving).
After the crash, the actress attempted to flee the scene but was caught by the police after a citizen passing by at the time reported to the police. It is said that the crash was bad enough for parts of her vehicle to have fallen apart. Other people claimed that Kim Sae Ron crashed into a transformer on the side of the street, causing the payment system to shut down at a nearby cafe.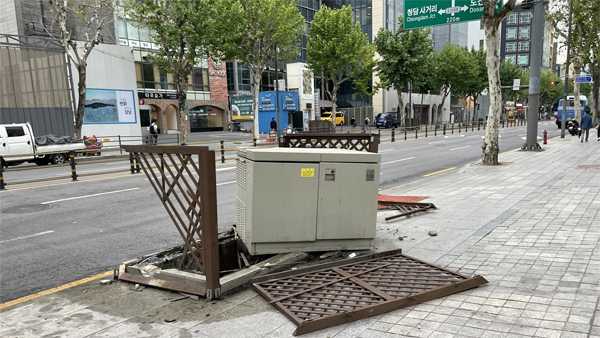 Kim Sae Ron's agency GOLDMEDALIST told media outlets, "We're looking into what really happened,"
The police caught Kim Sae Ron and tried to check her blood alcohol level, but she wanted a blood test, so they took her to the hospital.
Meanwhile, Kim Sae Ron is set to make her small-screen comeback later this year in the new SBS drama Trolley (literal title). However, with the news of her trying to flee the scene, a negative public opinion is forming against the actress.
Source (1)
Translator Kim Hoyeun: If you are a fan of K-drama, K-movie, and K-pop, I am your guy. I will continue to provide you with up-to-date K-entertainment news.