'Twenty-Five Twenty-One' ended its journey of five shining youths.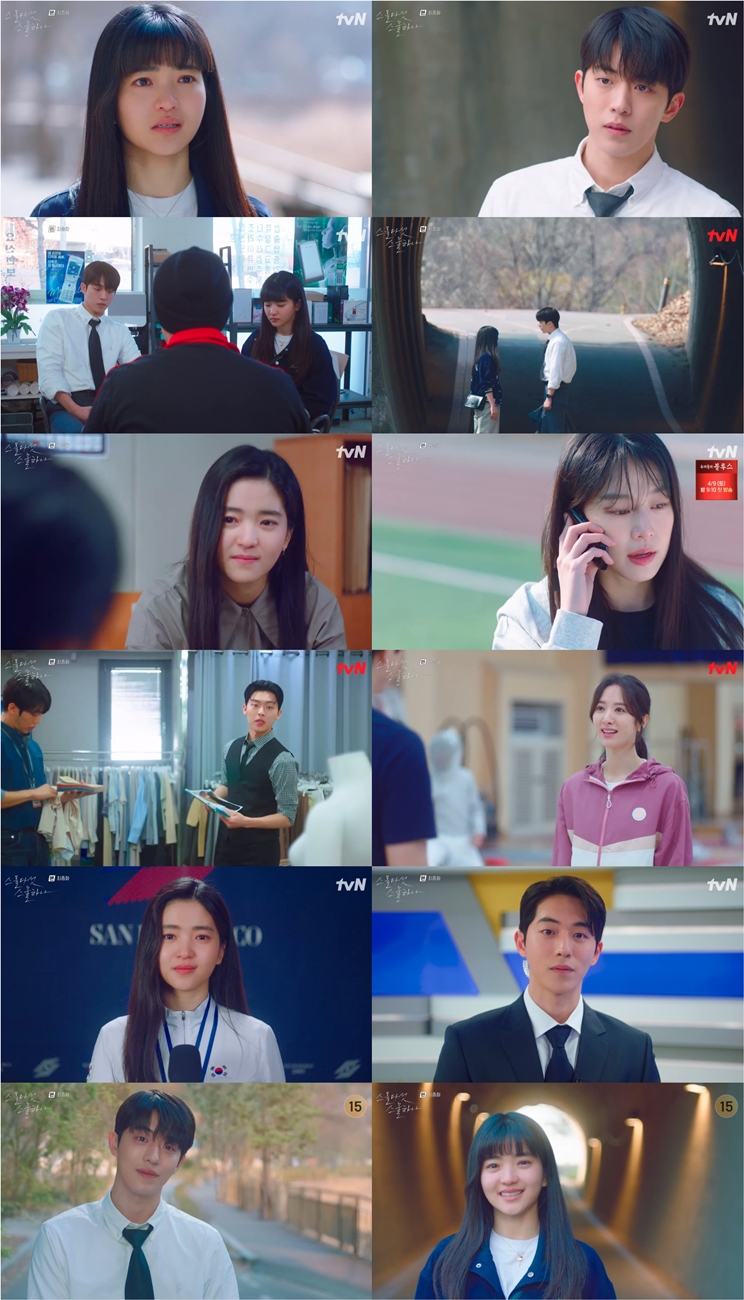 On the 3rd, Twenty-Five Twenty-One ended with a sad yet happy ending. Na Hee Do (Kim Tae Ri) and Baek Yi Jin (Nam Joo Hyuk) broke each other's hearts as they poured out sharp words intending to hurt. Soon after, Na Hee Do exhausted herself from practice, while Baek Yi Jin was in pain with regret, even crying after having a nightmare.
Before leaving for New York again, Baek Yi Jin got his hands on Na Hee Do's diary, which showed the loneliness she felt during their long-distance relationship. The two eventually embraced each other and said their final goodbyes, letting go of their days of being in love.
In 2009, Na Hee Do got married and retired after the tournament in San Francisco, and Baek Yi jin returned to Korea after being appointed the main anchor of UBS News. In the meantime, Ko Yoo Rim (Bona), who now runs a successful fencing club, and Moon Ji Woong (Choi Hyun Wook), the CEO of a street fashion business, got engaged. And Ji Seung Wan (Lee Joo Myung) became an assistant director in the variety show department. In all, the quintet was seen living a successful and happy life.
The time shifted to 2021, and Na Hee Do got back the diary she lost years ago. Reminiscing the old days, she headed to the underpass and reconstructed the moment of her breakup with Baek Yi Jin. The two shared their heartfelt words – "I have loved you with all my heart" and "You will have no idea how much your love has brightened up my life" – ending their relationship with a beautiful breakup.
View this post on Instagram

Source (1)
Translator Kim Hoyeun: If you are a fan of K-drama, K-movie, and K-pop, I am your guy. I will continue to provide you with up-to-date K-entertainment news.