Edited by Seo Hayne
Translated Cho EK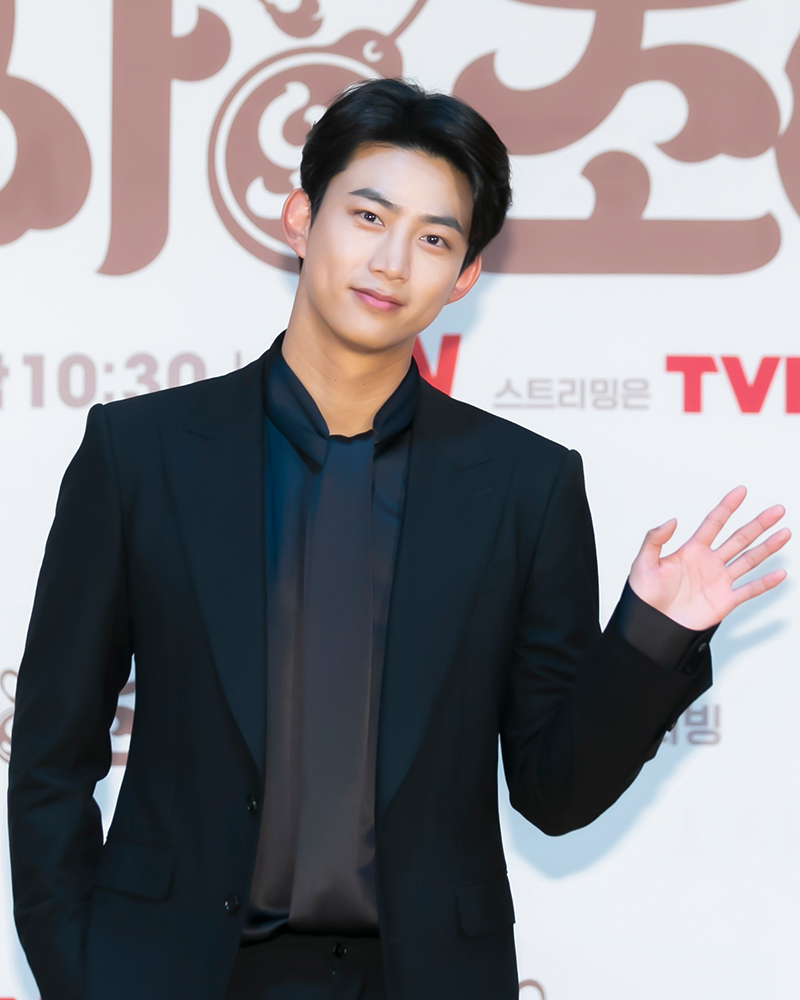 Ok Taecyeon fully showed his masculine identity as a member of 2PM. He started his acting career with KBS' Cinderella's Stepsister in 2010, three years after his debut as an idol singer. With a tall and strong physique and talent in sports, he took on the role of a baseball player in his debut film and completely disappeared into the role. Playing a pure-hearted character, he speaks with a Gyeonsangdo accent in the series while pursuing his unrequited love for Song Eun Jo (Moon Geun Young).
Ok Taecyeon mainly excelled in particular genres of works. He played the role of Park Bong Pal, a student exorcist at a medical school in tvN's Bring It On, Ghost (2016). As a character who can see, touch, and communicate with ghosts, Ok Taecyeon had delivered some legitimately satisfying action scenes when he had to catch an evil spirit in the series. Also, he nailed the emotional scenes with his ghost partner, who had become a spirit wandering the earth due to the fact that she failed her college entrance exam when she was alive. Then, in Korea's first occult thriller, OCN's Save Me (2017), he played a high school student named Han Sang Hwan trying to save his first love from a cult group. He was well-received for showing a character who has multiple complex internal motives.
Ok Taecyeon moved his agency to 51K to focus on acting after being discharged from the military. He then took his first villain role in tvN's Vincenzo. His character, Jang Jun Woo, started out as a young lawyer who has a crush on Hong Cha Young (Jeon Yeo Bin) but soon, he turned out to be the actual owner of the Babel group and showed his evil presence as the main villain. Jang Jun Woo, who relentlessly wields power over anyone, was the most brutal character he has ever played so far. One of his favorite scenes is when he is covered in pig blood, probably done out in homage to the movie Carrie.
Currently, Ok Taecyeon is greeting viewers as Ra Yi On in the historical fiction drama, tvN's Secret Royal Inspector & Joy. This time, he plays an aristocrat who loves eating and drinking without a single interest in improving his career. However, on the inside, he deeply feels remorse for the death of the Crown Prince, who was like a real brother to him. After spending some time away in his town, he becomes a secret agent and goes through changes as he traces a series of mysterious events.
Next year, we may see him in another movie. In the upcoming movie Hansan (working title), which will follow Admiral Yi Sun Sin's on his 'Battle of Hansando,' the actor will deliver us a great battle scene as one of the navy soldiers of Joseon. We cheer for Ok Taecyeon, who keeps going forward with his ten-year career as an actor even though he hasn't had any luck for major winning and awards or seeing significant success.
Editor Seo Hayne: I like actors as they faithfully lead through their long running-time. I also like idols who accomplish everything on stage within 3 minutes.
Translator Cho EK: I'm a big fan of Korean dramas and movies.