HYPEBAE released an article on March 12th, that was not taken well by many BIG BANG fans.
The article was about BIG BANG's contract renewal with YG, but the problem began with the subtitle stating "fans don't seem to be taking the news too well". This was a false statement since fans had helped trend BIG BANG in numerous countries after the announcement, in order to express their joy that the boys will continue to make more music.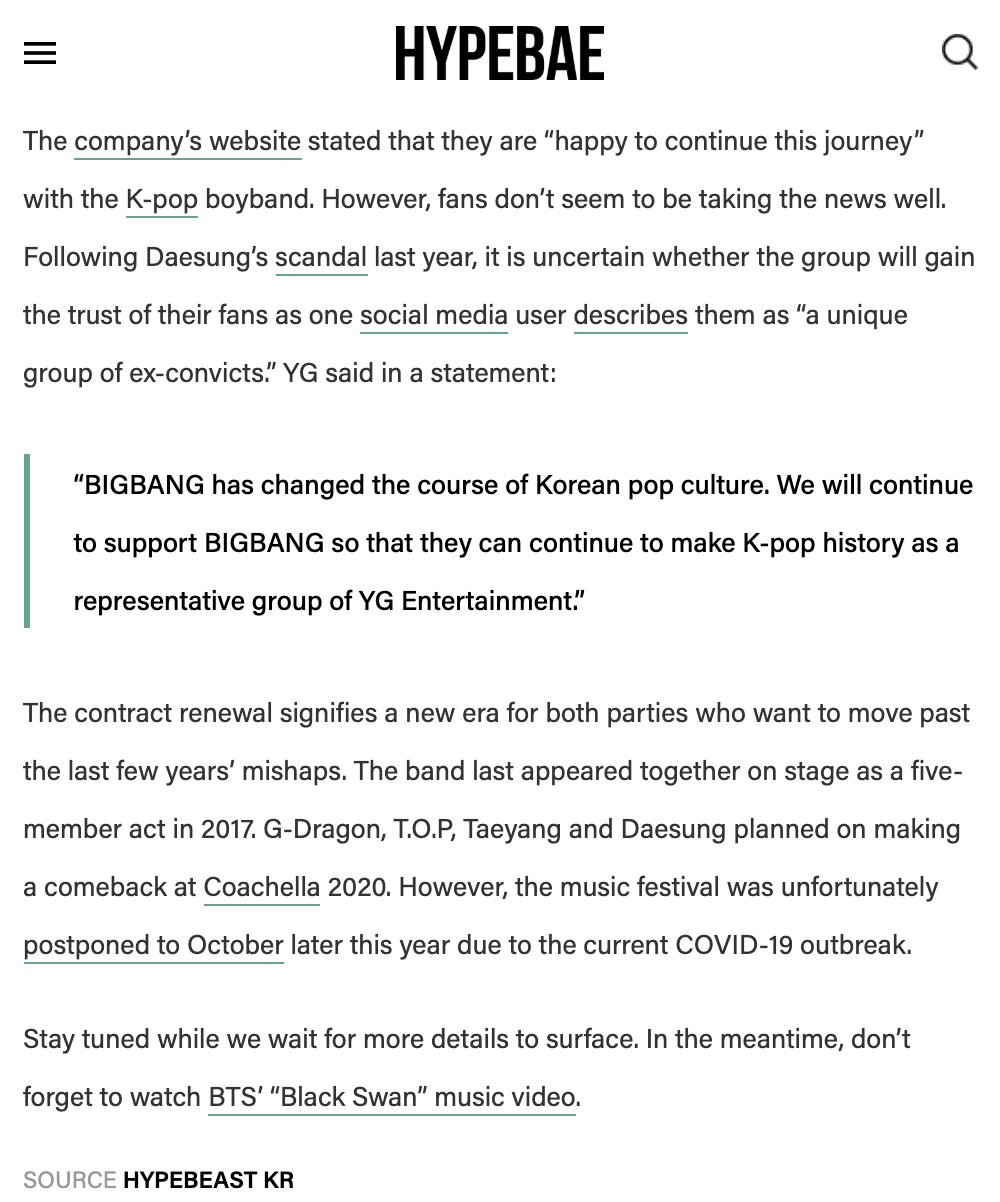 Then the article began to describe the group as "a unique group of ex-convicts", and proceeded to promote BTS's new song by linking it to the article. Fans were furious, and after receiving quite a bit of backlash, those parts were edited out and deleted. However, fans are still demanding an apology after the way the article disrespected the legendary group.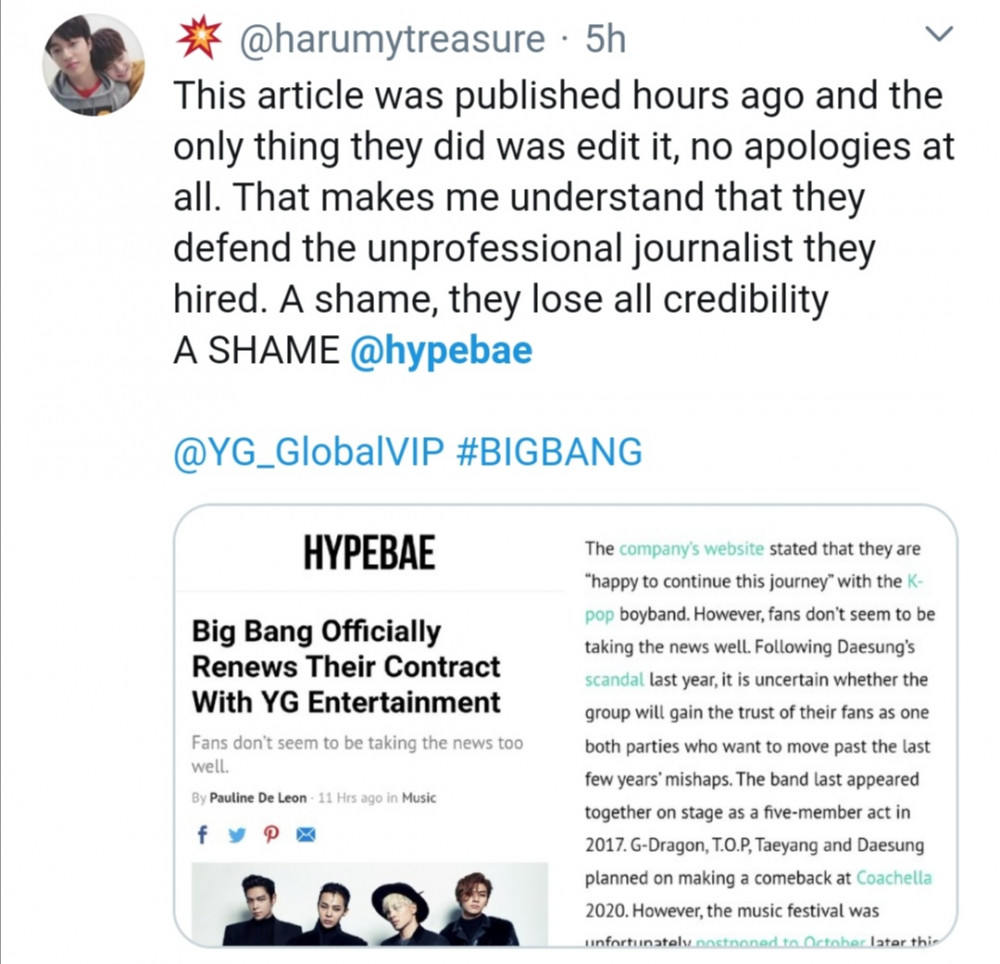 Source (1).