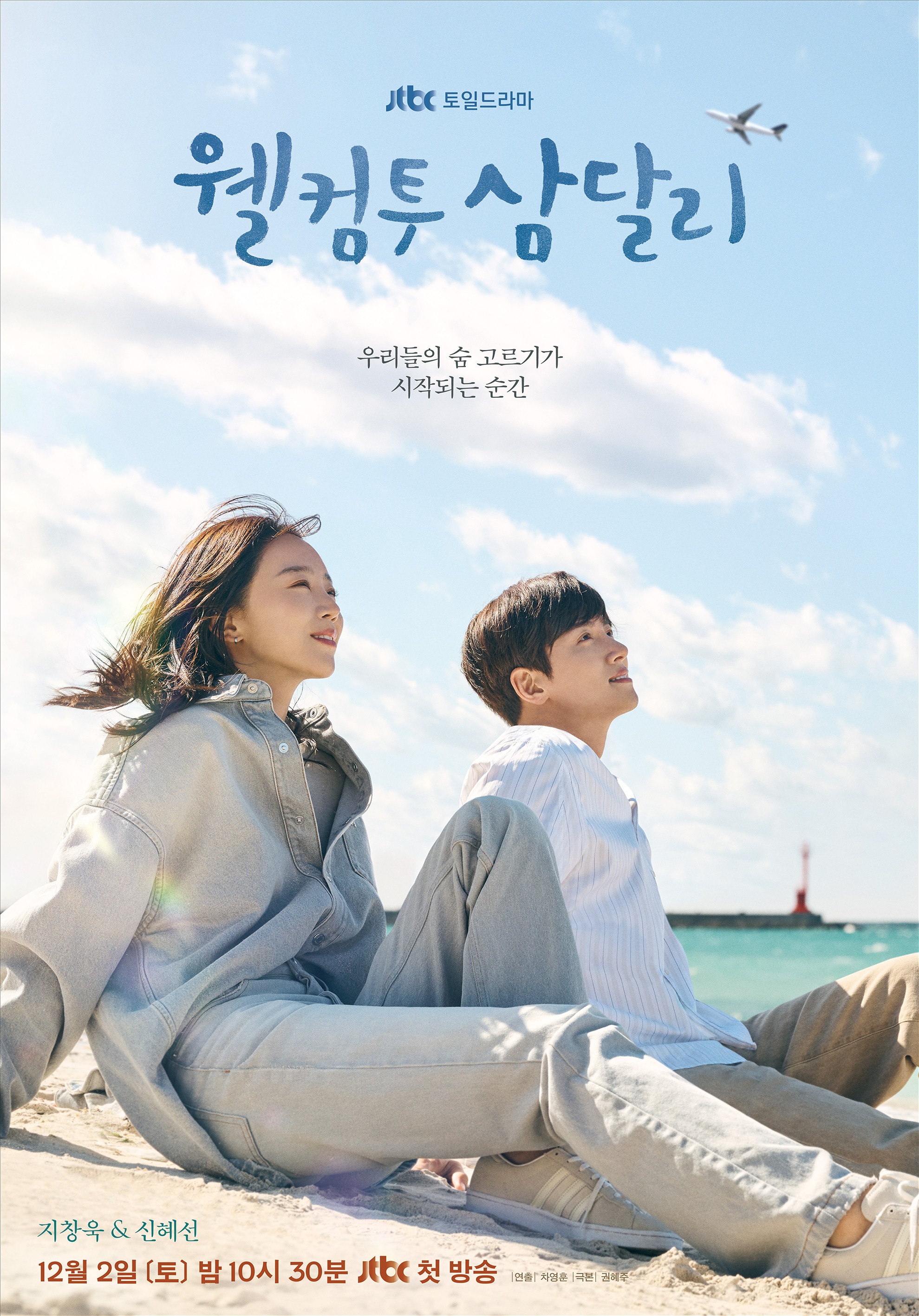 Welcome to Samdalri has released its main poster featuring Ji Chang Wook and Shin Hye Sun.
>> Ji Chang Wook and Shin Hye Sun's 'Welcome to Samdalri' Gets December Release Date and New Trailer
The new JTBC drama follows Sam Dal, who experiences a sudden loss of everything she had built in Seoul. Returning to her hometown, she reunites with her childhood friend, Yong Pil, and a heartfelt love story unfolds as they come to realize their mutual affection for each other.
The first-look poster captures the endless blue ocean, where Yong Pil (played by Ji Chang Wook) and Jo Sam Dal (Shin Hye Sun) are seen kicking back and relaxing on the sand.
A crucial concept among female divers on Jeju Island is emphasized: "Don't be greedy, just take as much as your breath allows." This suggests the importance of not being overly ambitious and recognizing when to gather one's breath while navigating the deceptively calm sea where dangers lurk. This core theme is also reflected in the poster's phrase that says, "The moment when we are about to catch our breath."
Sam Dal leaves for Seoul to pursue her dream of becoming a photographer, ultimately claiming the top rung of the fashion industry ladder after grueling days as an assistant. However, her hard-won success takes a hit when she becomes involved in an incident, prompting her to return to her hometown.
There, her childhood friend Yong Pil welcomes her, recognizing her mental and physical exhaustion. Despite her unwanted comeback, she is expected to learn how to pause in a busy life while reconnecting with Yong Pil.
Welcome to Samdalri premieres on December 2nd.
Source (1)