It seems HyunA and Dawn continue to be good friends despite their breakup.
On the 6th, HyunA announced her exclusive contract signing with the label AT AREA, led by the producing team GroovyRoom. This move comes about a year and three months after her contract with P Nation, founded by Psy, had expired in August last year, marking a fresh start in a new nest.
What's noteworthy is AT AREA's members, which includes singer Dawn, who nestled into AT AREA 10 months prior to HyunA in January.
The pair were one of the industry's representative couples, starting their relationship in 2016 and going public with their relationship in 2018. After their contracts with Cube Entertainment concluded, they moved to P Nation to continue their solo careers and even released an album as the duo "HyunA&Dawn."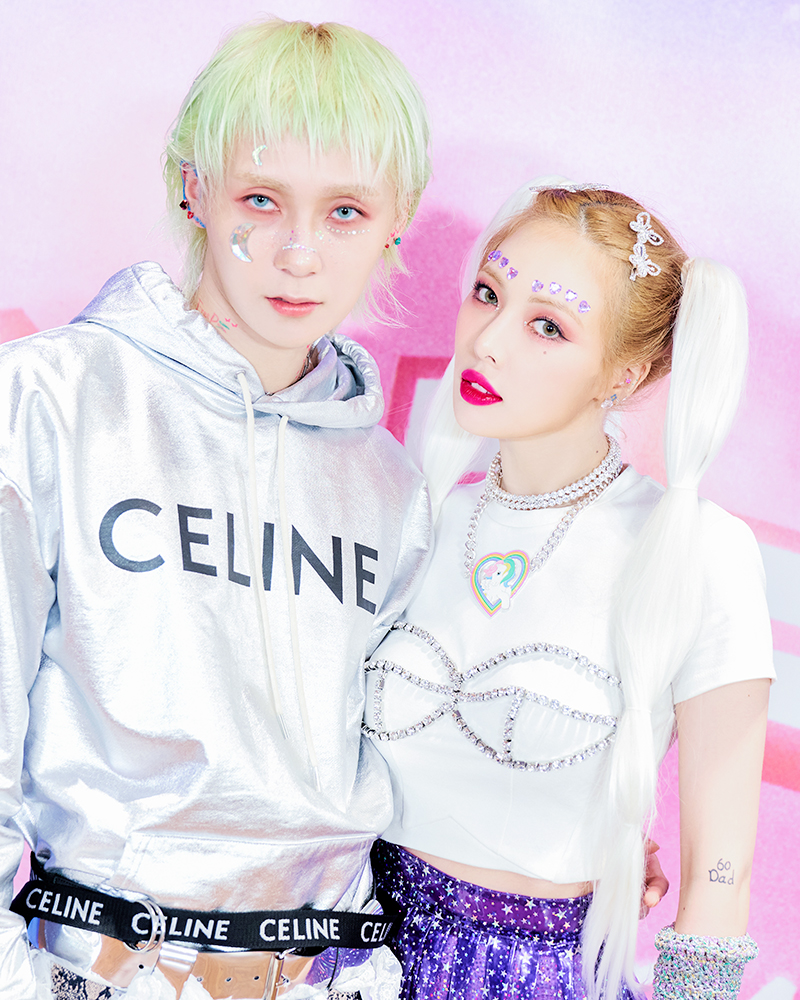 The couple never hid their affection in public, sparking rumors of a possible marriage, but they split up last December. But even after their breakup, both HyunA and Dawn have been showing their now-friendship, openly supporting each other's careers. This transparency has led to multiple rumors of reconciliation, though neither of them has made any official statement.
Now, as they find themselves under the same label, speculation about a reunion has surfaced again. However, AT AREA has drawn a clear line, stating, "(HyunA's contract) has nothing to do with Dawn, nor does it imply a reunion." They continued, "We focused solely on HyunA as an artist, on her abilities and presence," and asked for anticipation for her new activities.
In fact, just yesterday, HyunA fueled excitement by releasing a teaser hinting at her upcoming new song.
>> Dawn's New Song Lyrics Spark Speculation About HyunA Relationship
Source (1)