Super Junior's Ryeowook and his girlfriend, Tahiti's Ari, are flaunting their love, three years strong and now Instagram-official.
On the 9th, Ryeowook tweeted, "I feel like I've started 10 years later than everyone else. Sorry for the wait, ELF," as he unveiled his Instagram account. His first post was a selfie with the caption, "Finally made it."
Within just six hours of account creation, Ryeowook has amassed around 60,000 followers, further solidifying his unwavering popularity.
And who is Ryeowook following? Aside from Super Junior's official account, he's keeping tabs on Yesung, Kyuhyun, Kim Hee Chul, Leeteuk, Sungmin, Shindong, and Choi Siwon. And the showstopper? Even former Super Junior member Kangin made the list.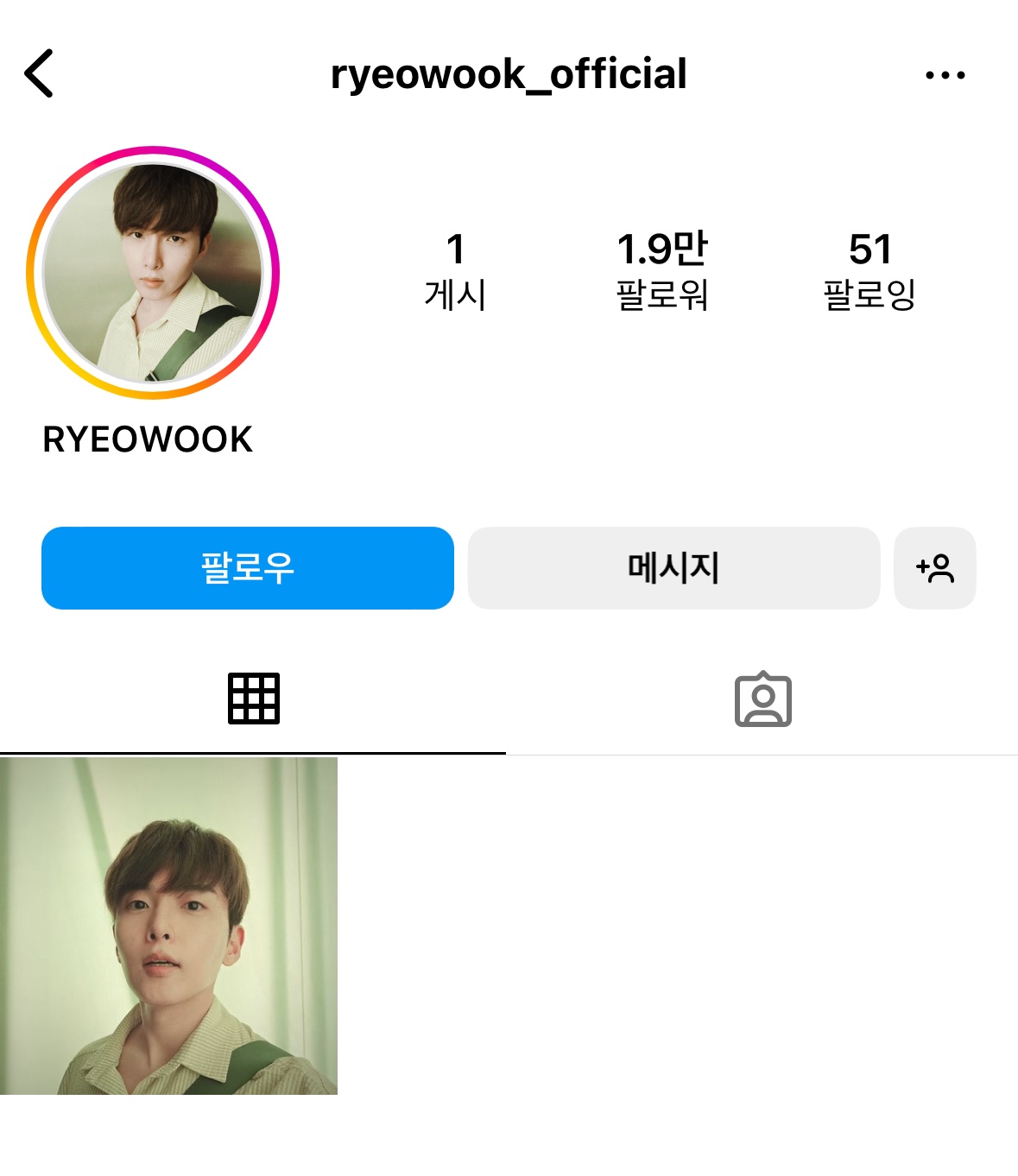 But it's his following of Ari that has fans buzzing. Seven years his junior, Ari also followed Ryeowook's fresh new account, putting their love on full display.
Back in 2020, Super Junior's label SJ Label confirmed the couple's relationship, saying, "Ryeowook and Ari's relationship evolved from close friends to a romantic one."
Although Ryeowook has debuted his first public relationship after 15 years of his debut, it hasn't been all sunshine and rainbows. Controversies ranging from Ryeowook financially backing Ari's café startup to allegations surrounding Ari being a Shincheonji cult member have erupted. Ari apologized, stating, "I'm really sorry for disappointing everyone with my past mistakes." She also clarified, "He didn't fund the café for me, nor is it my source of income," and "I'm a Christian, not a member of Shincheonji."
Ryeowook didn't hold back either, airing his feelings by saying, "Misunderstandings that float around as if they're facts are things I've never talked about, nor even considered. Right now, Super Junior and ELF are precious to me, and it's heartbreaking to see so many false rumors circulating."
Source (1)