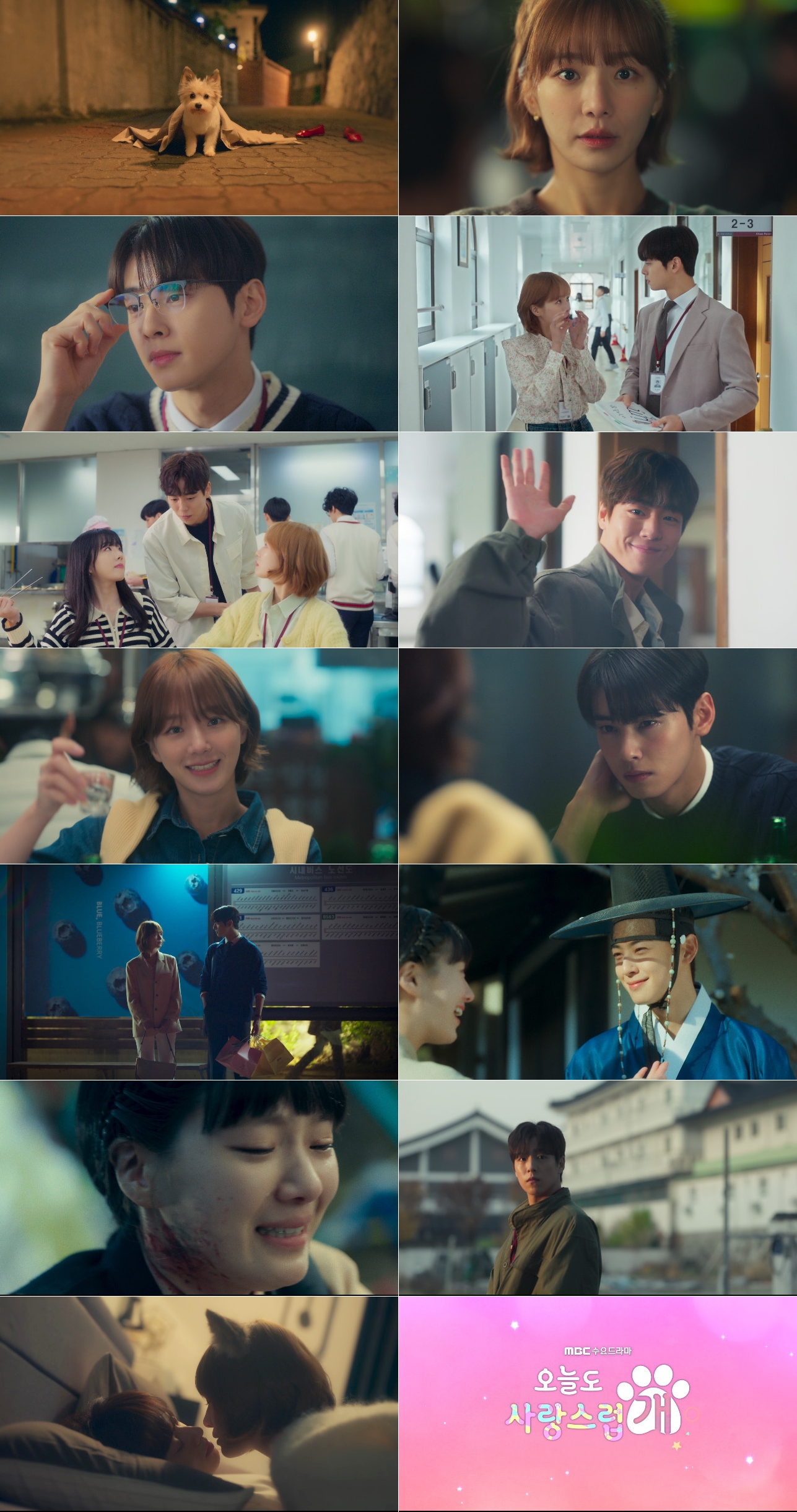 MBC has released a highlight preview for its new Wednesday drama A Good Day to Be a Dog.
The new video shares a glimpse into the dynamic between the characters involved in the curse. Fans are already excited about the intriguing story of Han Hae Na (played by Park Gyu Young), a woman who is cursed to become a dog when kissed, and Jin Seo Won (Cha Eun Woo), a man who is the only key to breaking the curse but is terrified of dogs.
The video starts with Hae Na accidentally sharing a kiss with her colleague, Seo Won. Following this mishap, she finds herself cursed, transforming into a dog every night. She discovers that she must kiss someone to break the curse. Meanwhile, Seo Won becomes increasingly suspicious as Hae Na continues to spend time around him. Despite his efforts to maintain distance, he eventually agrees to a solo date with her.
When she meets Seo Won, she seizes the opportunity and does her best to kiss him. She resorts to tactics like getting him to drink alcohol and assisting him in overcoming his fear of dogs. Surprisingly, he begins to find her intriguing.
Lee Bo Kyum (Lee Hyun Woo)'s appearance also built up the tension. He helped Hae Na and Seo Won grow closer. His statement, "You guys should get closer to get farther apart," foreshadows an upcoming plot twist where the past lives of Seo Won and Hae Na will be unveiled.
Towards the end, Hae Na approaches Seo Won and kisses him while he's asleep.
A Good Day to Be a Dog will air first two episodes on October 11th.
>> Cha Eun Woo and Lee Hyun Woo Serve Up Bromance Goals in 'A Good Day to Be a Dog'
Source (1)