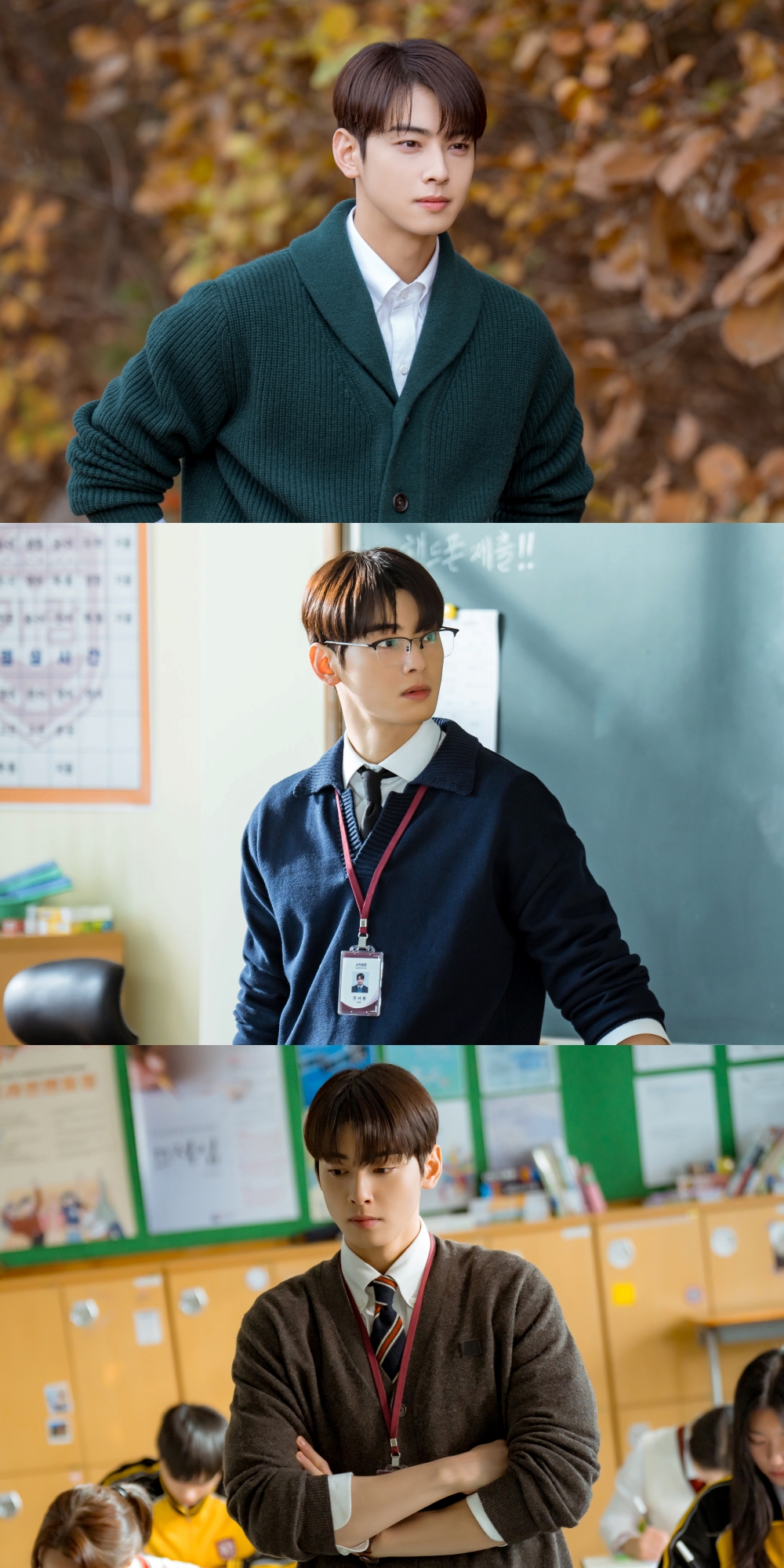 Cha Eun Woo shared the key points to look out for his new Wednesday MBC drama.
Based on the webtoon of the same name, A Good Day to Be a Dog is a fantasy romance drama that revolves around a woman cursed to turn into a dog whenever she is kissed and a man who has the power to break the curse but is absolutely terrified of dogs.
Cha Eun Woo explained why he decided to take on a role in A Good Day to Be a Dog. He mentioned, "I chose to be a part of this project partly because I love dogs, and I found the concept of the female character quite intriguing."
The star also shared how he approached playing the character Jin Seo Won in the series. He expressed, "Seo Won has a fear of dogs due to a past traumatic experience. Although he appears cold on the outside, he has a kind and compassionate heart. And since mathematics was my favorite subject, I thought it'd be fun to really bring the math teacher character to life by making it more interesting and real."
He also talked about what he focused on the most when playing the character. "To really get across Seo Won's journey of dealing with his past trauma alongside Hae Na (Park Gyu Young), I talked a lot with the director and the writer." He also pointed out how he's personality similar to the character's. "I'm also someone who might come off as a bit cold and icy at first, but deep down, I've got a warm heart. I think Seo Won and I share that in common," he added.
When asked to choose keywords that best represent his character, Cha Eun Woo selected 'math,' 'uncle,' and 'Hae Na.' He added, "Since the character Jin Seo Won is a math teacher, 'math' is an inseparable keyword. Additionally, he deeply cares for his nephew Yul and has a significant connection with Hae Na, hence the keywords 'uncle' and 'Hae Na.'"
A Good Day to Be a Dog will premiere on October 11th.
>> Cha Eun Woo Shyly Avoids Making Eye Contact With Park Gyu Young in New 'A Good Day to Be a Dog' Pictures
Source (1)