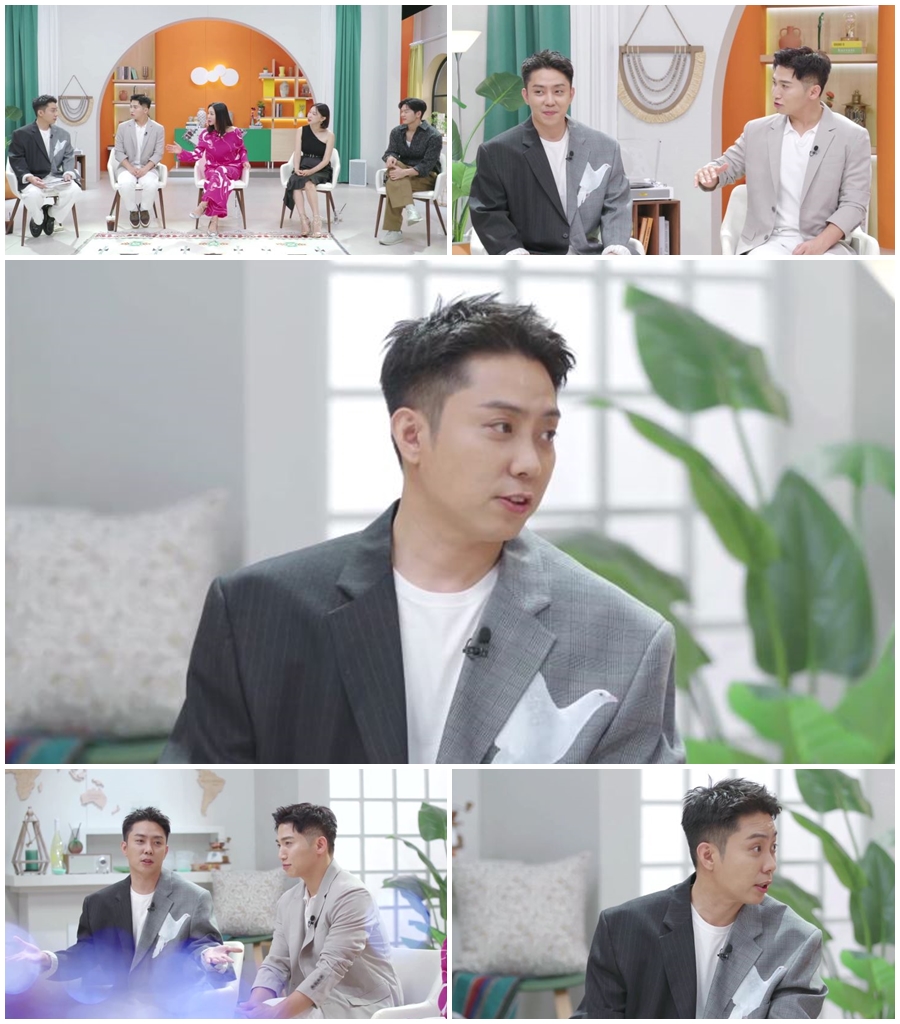 Eun Ji Won shared his dating experience after divorce on Love After Divorce Season 4.
The second episode features five men and women – Dewy, Ricky, Benita, Sora, Jerome, Jimmy, Jason, Tom, Harim, and Hee Jin – going through various activities at a mansion in Cancun before pairing up as couples.
During the broadcast, Ji Won gave an honest answer to Lee Hye Young's unexpected question about his dating experience. When she suddenly asked, "Have you ever felt like dating while watching Love After Divorce 4?," he avoided answering her question, saying, "Dating makes me feel nervous." However, he eventually admited to having seen someone after divorce.
Listening to his interesting revelation, Yoo Se Yoon mentioned Jimmy, who had previously disclosed that he dated 8 women after getting divorced, and asked, "Did you date more women than Jimmy did?" Flustered, Ji Won replied, "Not that many times. I can't beat him."
When a cast member said, "I've constantly gotten into arguments with my spouse after marriage, which made me nervous every time I went home after work," Ji Won agreed, saying, "I know what he means." He also playfully remarked that he hopes to have his next wedding at a shrine, surprising viewers.
Source (1)