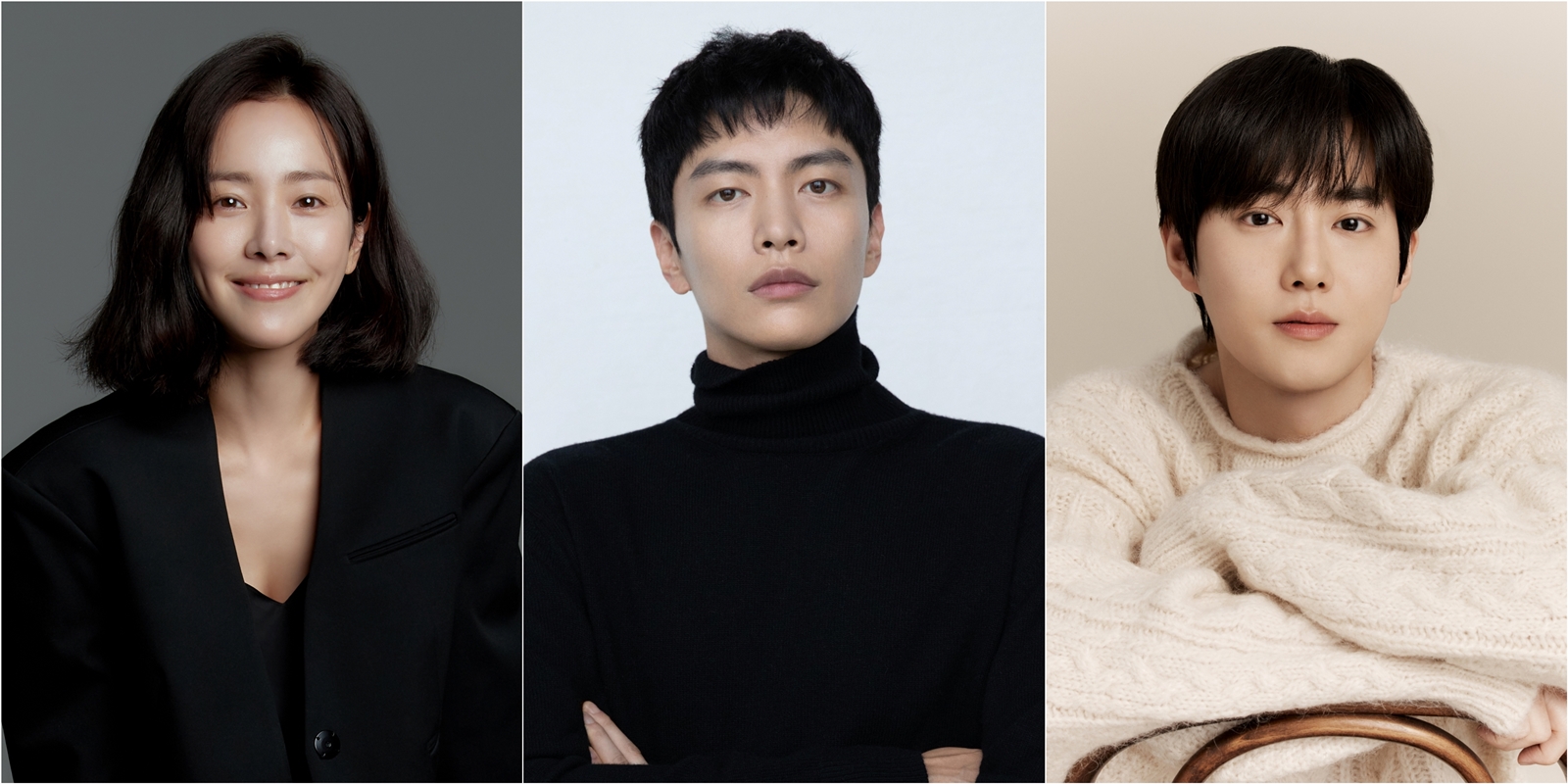 Behind Your Touch, featuring Han Ji Min, Lee Min Ki, and EXO's Suho, has officially confirmed its August release date.
JTBC's upcoming Saturday show is a comedic investigative drama set in a peaceful rural village. It follows a vet with an unique ability to see the past and an elite detective who dreams of returning to the Seoul Metropolitan Police Agency. Together, they join forces to solve minor incidents within the seemingly innocent village community, only to be confronted with a string of serial murders. Director Kim Seok Yoon and writer Lee Nam Gyu reunite after four years, promising an exciting and captivating production.
Han Ji Min takes on the role of Bong Ye Boon, a vet who has the ability to read the past when she touches a person or an animal's buttocks. Affectionate and nosy, she gets to help Moon Jang Yeol (played by Lee Min Ki) solve mysterious cases with her extraordinary abilities.
Lee Min Ki transforms into a passionate detective named Moon Jang Yeol relegated to a rural village called Mujin. Full of passion and desire, he tries to seize every opportunity to return to Seoul. While handling cases one by one with Ye Bun, he becomes very passionate about the serial murder case in Mujin.
EXO's Suho turns into Kim Seon Woo, an outstandlingly good looking guy with a heart of gold. He suddenly starts working at a convenience store in Mujin and steals Ye Bun's heart with his sunny smiles. He is very kind but hardly shows his emotions.
Behind Your Touch will premiere on August 12th and will be streamed worldwide through Netflix.
>> Netflix Announces 11 New Korean Titles and 'Squid Game 2' Cast
Source (1)