Song Hye Kyo recently crossed paths with ASTRO's heartthrob Cha Eun Woo, and their rendezvous at a glamorous high jewelry event left fans swooning. The event, hosted by the renowned CHAUMET brand, provided the perfect backdrop for a captivating photo that captured their undeniable chemistry.
The buzz started when an anonymous hairstylist shared a snapshot of the CHAUMET event on social media, setting off a frenzy of excitement among fans. In the picture, Song Hye Kyo and Cha Eun Woo stood side by side, radiating star power at the photo area of the event.
Both stars had the privilege of attending a prestigious gala dinner held at the enchanting Château de Bagatelle in Paris. They were esteemed guests, specially invited to witness the grand unveiling of CHAUMET's latest collection, JARDIN DE CHAUMET.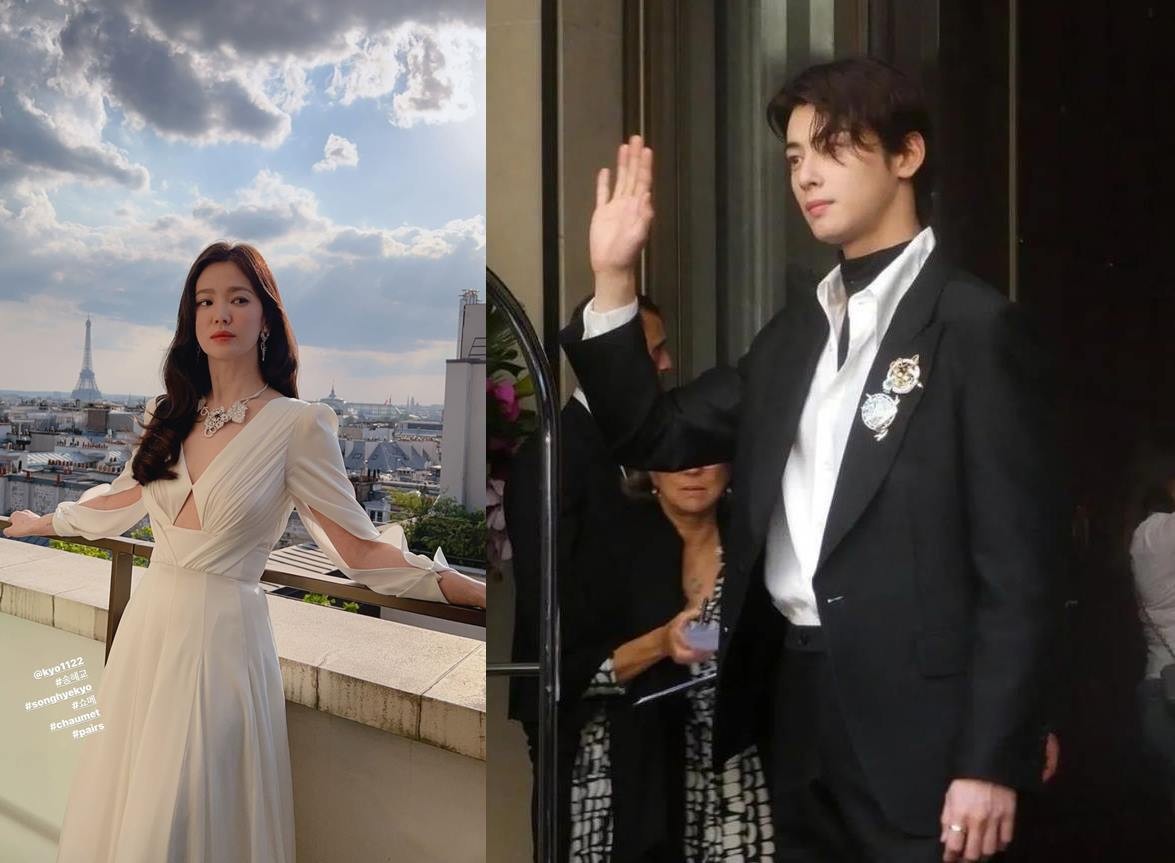 For Song Hye Kyo, this marked her second consecutive appearance at the brand's event. She wore an absolutely stunning white silk gown with the brand's exquisite jewelry.
Cha Eun Woo went for a black suit with a white shirt and added a stylish CHAUMET brooch inspired by the ocean, giving his outfit a classy and sophisticated touch.
Parisian media eagerly captured this magical moment on camera as Jean-Marc Mansvelt, the CEO of CHAUMET, personally escorted Song Hye Kyo to the gala dinner.
Song Hye Kyo is much loved for her incredible role as Moon Dong Eun in popular Netflix drama The Glory, and she is currently looking for her next project that will captivate audiences once again.
Meanwhile, Cha Eun Woo is gearing up for his highly anticipated return in drama Wonderful World (working title) alongside Kim Nam Joo and Kim Kang Woo.
>> Song Hye Kyo Wows at Met Gala in Custom Fendi Gown Made Just for Her
Source (1)