The short clip that Woo Do Hwan unveiled on his Instagram incited fury among Bona's fans.
Having made his long-awaited comeback after three years, Woo Do Hwan took to his Instagram on May 20th to express his gratitude. Through a heartfelt post, he wrote, "A lot of fear and worry preceded my comeback. The exceptional cast, director, and above all, the hard-working staff of Joseon Attorney have been my biggest support."
He continued, "I want to extend my sincerest gratitude once again to the viewers who have shown me an overwhelming amount of love despite my shortcomings." His message was accompanied by behind-the-scenes photos and videos from MBC's Joseon Attorney.
However, the internet has since been abuzz with heated debate over one clip the actor posted: an unreleased love scene with his co-star Kim Ji Yeon, who plays the role of Princess Yeonju in the drama.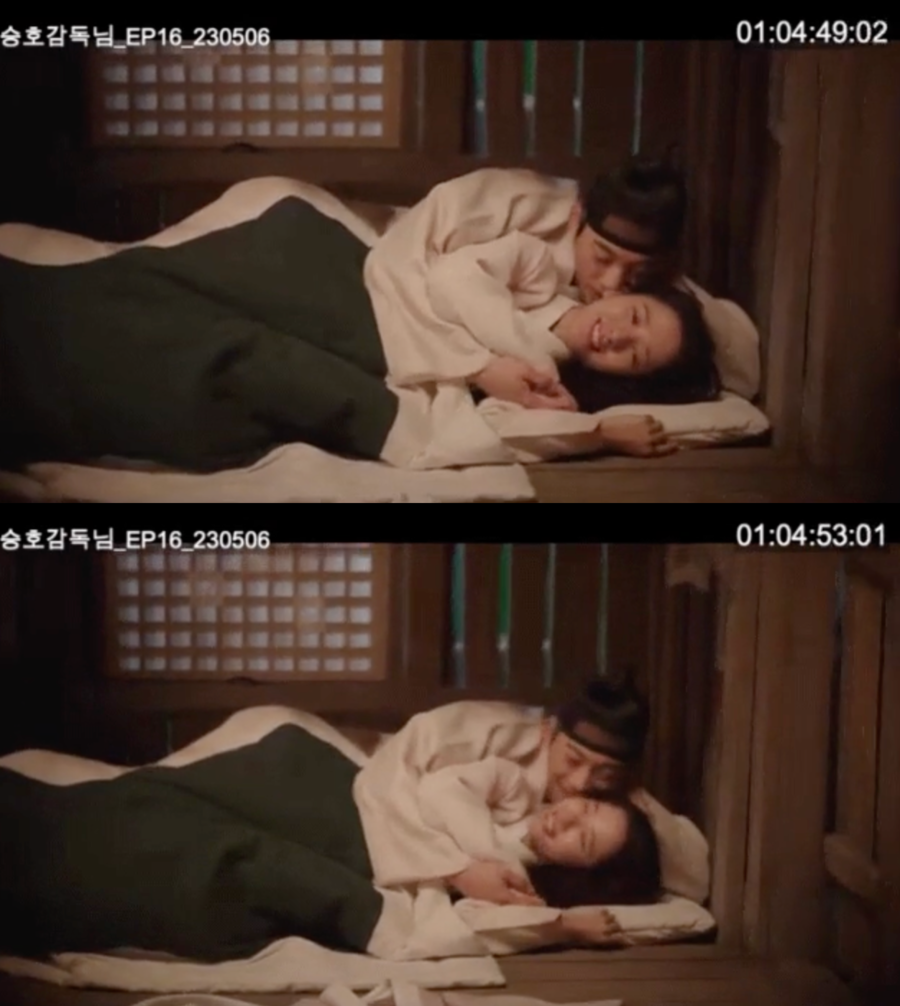 The contentious clip itself appears to be a standard love scene, showcasing a happy ending between the two lead characters. It shows Woo Do Hwan and Bona under a blanket, with him hugging her from behind and planting a kiss behind her ear.
Despite its innocent nature, it has drawn the ire of Bona's fans. They've questioned the necessity of sharing the unaired clip, asking the actor to delete the post. It appears the love scene evoked a sense of discomfort among fans accustomed to the pure and lovely image of Bona, the member of the K-pop girl group WJSN. Some fans are slamming the actor for his "insensitivity towards fans," with comments using harsh language.
On the other hand, there's a strong counter-opinion suggesting that fans are overreacting. They're arguing that being a 28-year-old actress, there's nothing inappropriate or excessive about Bona participating in such a scene.
Amidst criticism and heated debates, Woo Do Hwan deleted the video and post. In relation to this, his agency, Keyeast, stated, "We received the video from the production team and uploaded it on social media after obtaining their consent to do so. The video was posted for the viewers who watched it until the end and supported us. However, considering that some viewers felt uncomfortable, we decided to remove it."
>> 'Joseon Attorney' Review: Charming Characters Fuel a Spirited Legal Adventure