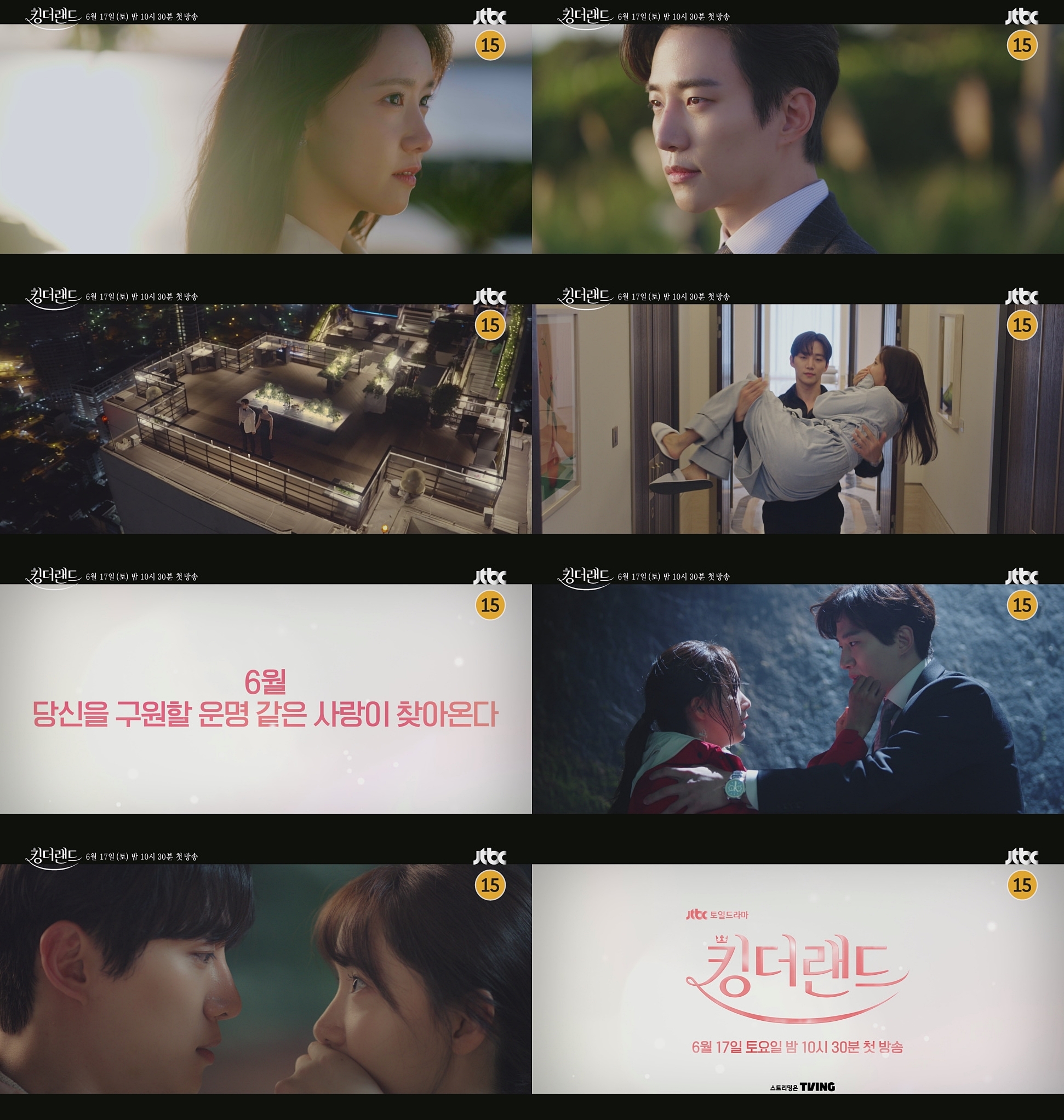 JTBC has released the second teaser trailer for its upcoming Saturday-Sunday drama, King the Land.
King the Land tells the story of Goo Won (played by Junho), a man who detests smiles and happiness, and Chun Sa Rang (YoonA), a woman who has to wear a big smile due to the nature of her job. Their story takes place in a VVIP business lounge, which is every hotelier's dream.
The newly unveiled clip starts with enchanting eye contact between Goo Won and Chun Sa Rang at King Hotel, as they are immediately captivated by each other during their first encounter. Just when things seem to take on a romantic atmosphere, the mood abruptly shifts, with Goo Won giving a sly smirk while Chun Sa Rang maintains her lovely smile.
Despite their enchanting first meeting, things take a comedic turn as they dive headfirst into quarrels, hurling icy remarks like, "I told you not to run into me" and "I'll try harder to avoid you." Sa Rang goes all out and dubs Goo Won a "pervert and asshole," only to have him cheekily retort, "Admit it, there's no one quite like me in the pervert department, right?"
It's crystal clear that Goo Won, the anti-fake-smile crusader, and Chun Sa Rang, the facade queen bound by her profession, inhabit utterly contrasting realms.
Towards the end, a scene reveals the two protagonists sharing intense gazes in close proximity, hinting at a potential shift in their relationship.
King the Land will premiere on June 17th.
Source (1)