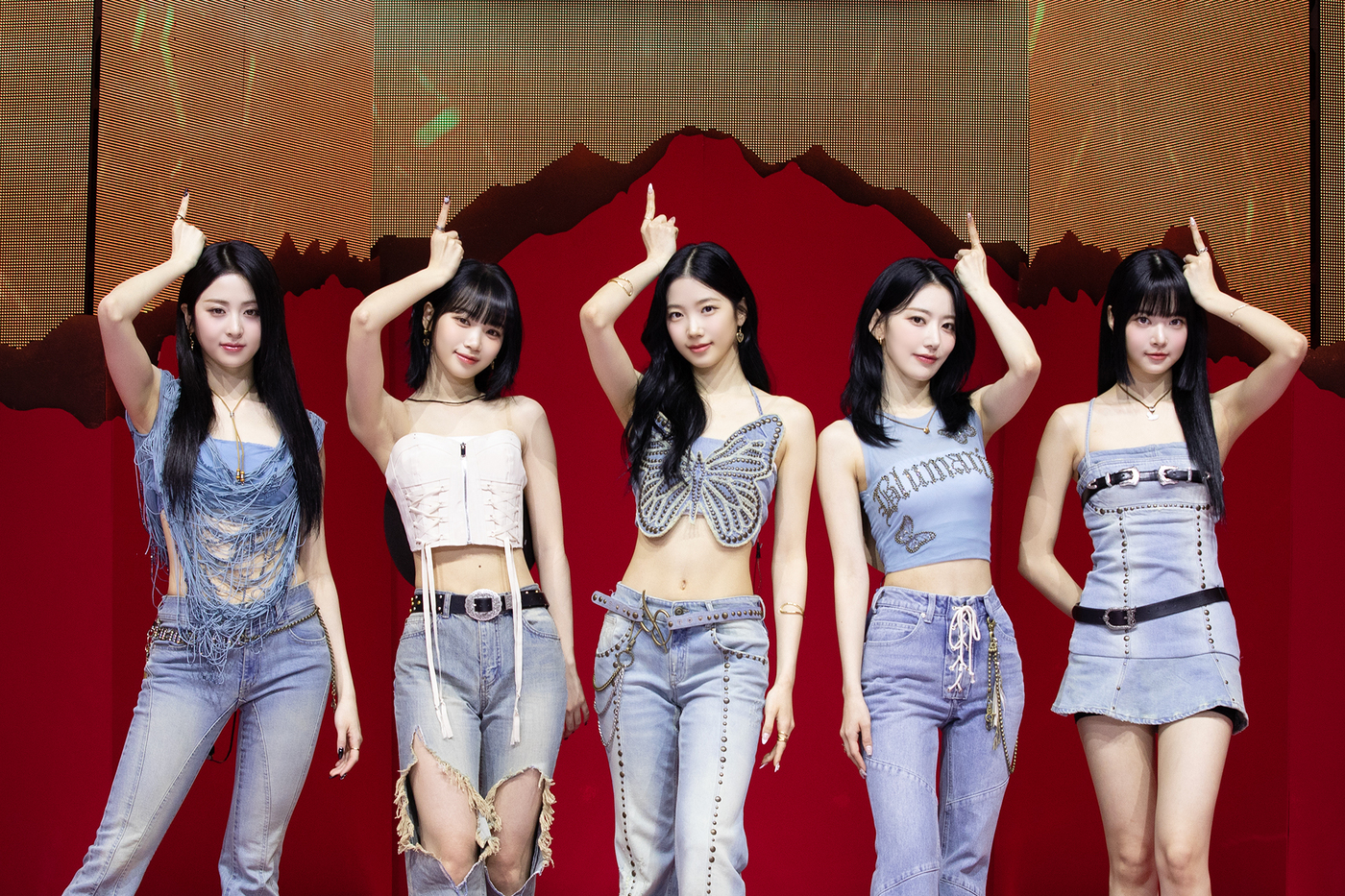 LE SSERAFIM, who's making their comeback today, has denied allegations of their songs and singing styles resembling Rosalía's.
On the afternoon of the 1st, the showcase for LE SSERAFIM's first full-length album Unforgiven was held at YES24 Live Hall in Gwangjin-gu, Seoul. During the event, questions were raised about the persistent suspicions of similarities to Rosalía's work, from their previous track "Antifragile" to the new song "Unforgiven."
Since the act's debut with the song "Fearless," there have been many observations from around the world pointing out similarities in singing styles, rhythms, and certain elements in some of Rosalía's tracks such as "Chicken Teriyaki." The girls were asked if they were aware of these controversies and what their reasons would be if they were to deny the allegations.
In response, LE SSERAFIM's leader Kim Chaewon said, "Our songs and concepts are filled with our stories and messages, so we believe they are our unique creations. We would appreciate it if you could see them that way."
Meanwhile, LE SSERAFIM's Unforgiven will be released at 6 PM KST today.
Source (1)