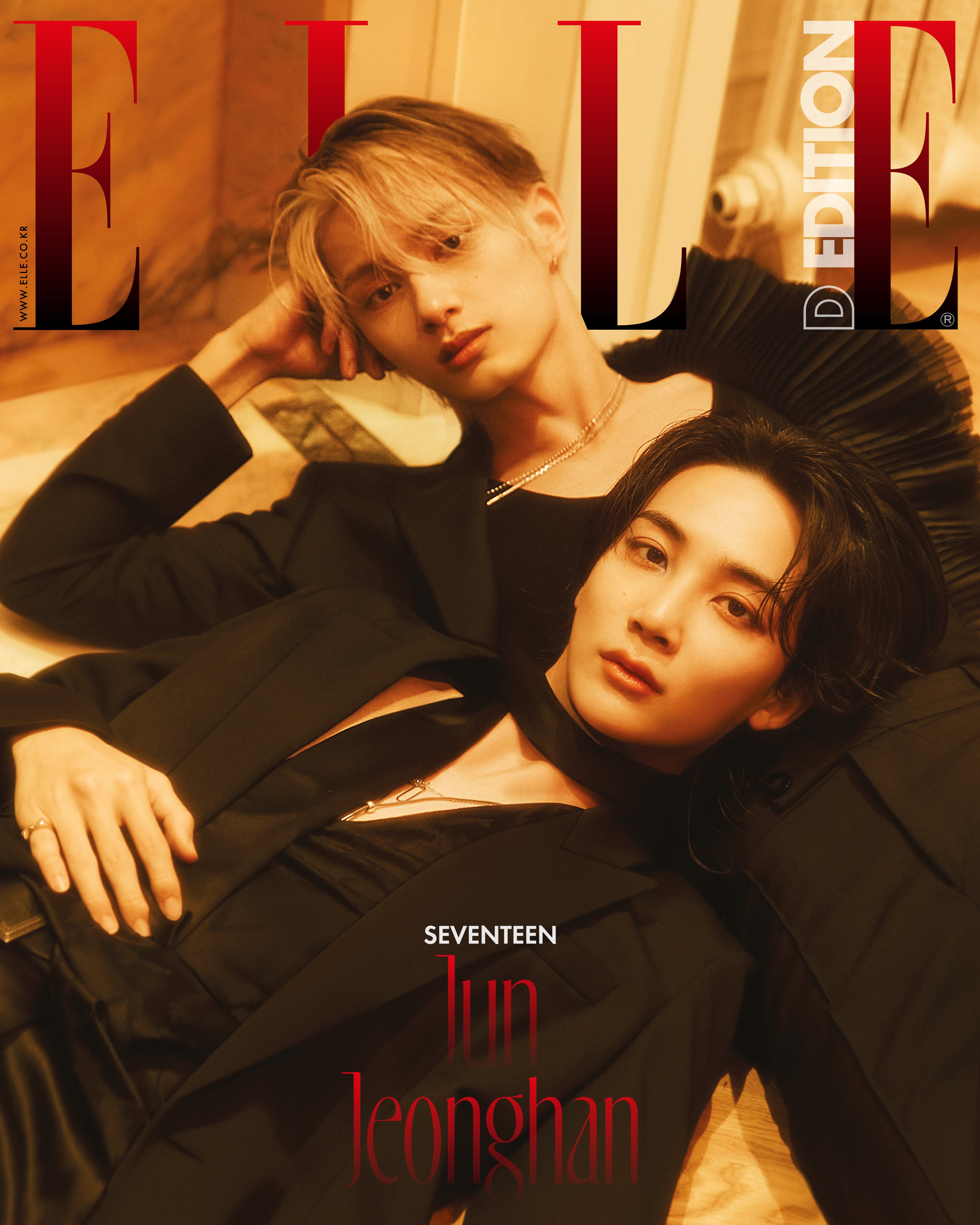 SEVENTEEN's Jeonghan and Jun teamed up with Elle.
Jeonghan and Jun expressed, "It was our first time filming together, and we really enjoyed it. We thought the concept brought out our chemistry to the fullest."
When asked about their activities leading up to the release of their tenth mini-album, Jeonghan confidently stated, "Regardless of the outcome, we are all satisfied and proud of the upcoming album." Meanwhile, Jun shared that the choreography for this album is the most intense they've ever had in SEVENTEEN's history, saying, "It's challenging to complete the dance moves without stopping."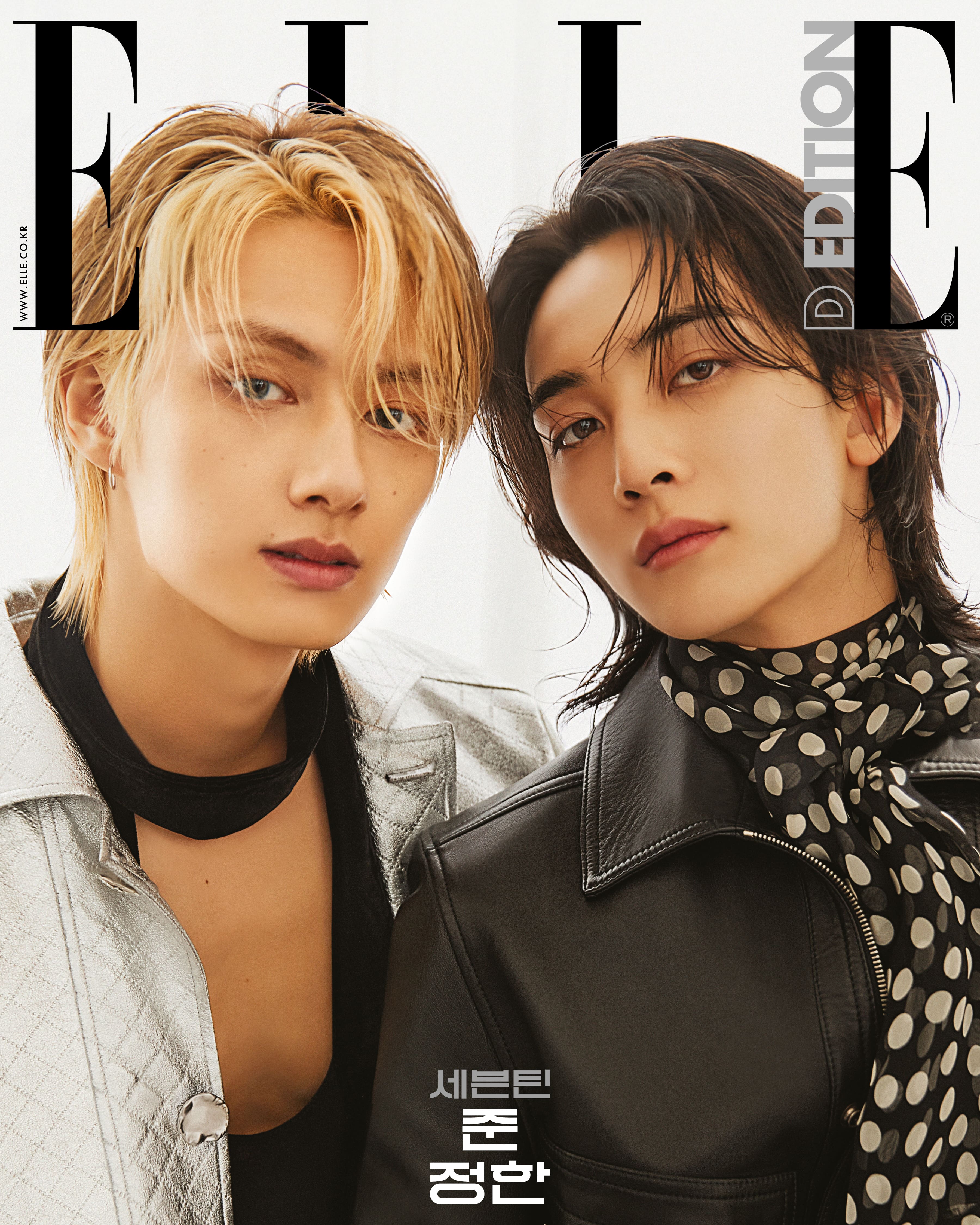 As they approach the eighth anniversary of their debut, the group shared their thoughts. Jun expressed his desire to become an idol that will go down in history. He said, "I've always wanted to become an idol who leaves a mark in history, but the truth is, all 13 of us have been making history together for nine years now. We believe CARATs are also a part of this journey with us. I promise that we will continue to work hard."
Jeonghan mentioned that they recently made a promise to have a meal together at least once a month. "I believe it's important to spend time together as a group in order to strengthen our bond and truly feel like a family and friends," he said.
SEVENTEEN's comeback is scheduled for April 24th.
Source (1)