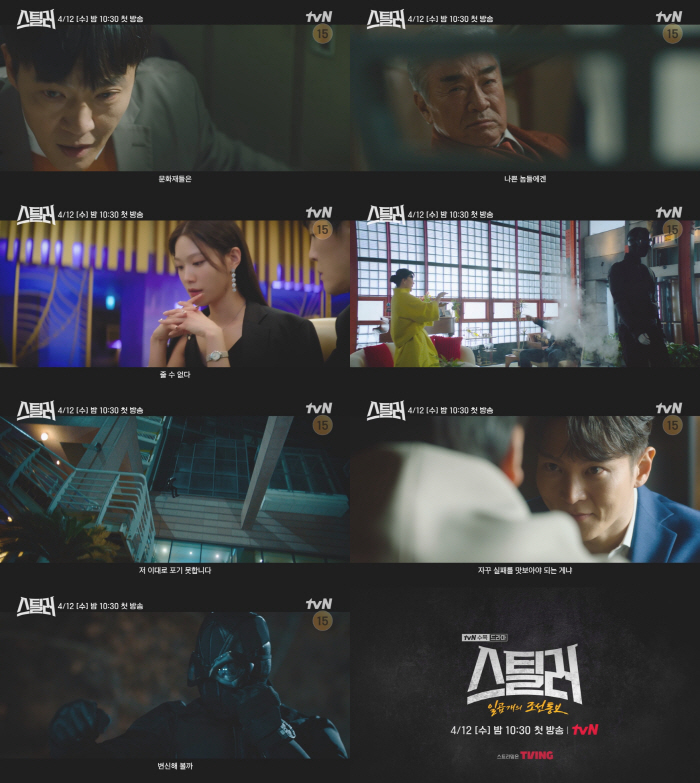 tvN has released the main trailer for its upcoming Wednesday-Thursday drama, Stealer: The Treasure Keeper, starring Joo Won.
The drama follows the story of cultural asset thief Skunk and unofficial cultural asset recovery team Karma, as they fight against those who cannot be judged by the law.
The trailer starts with Hwang Dae Myung (played by Joo Won) and Jang Tae In (Jo Han Chul) declaring, "We cannot give our cultural assets to bad guys." It then cuts to Skunk and team Karma members – Choi Min Woo (Lee Joo Woo) and Shin Chang Hoon (Kim Jae Won) – carrying out operations in different places, which excites the viewers.
Their secret partner, Lee Chun Ja (Choi Hwa Jeong), who leads a double life as a civil servant at the Cultural Heritage Administration during the day and a cultural property thief at night, completes the team.
What motivates Skunk and team Karma to risk their lives in protecting cultural assets? The video ends with Kim Young Soo (Lee Deok Hwa), who runs the Mugunghwa Cultural Foundation, casting greedy eyes. All eyes are on how Skunk and team Karma will reclaim cultural assets from the tactful Kim Young Soo.
Stealer: The Treasure Keeper will premiere on April 12th.
>> New Korean Dramas to Watch in April 2023
Source (1)