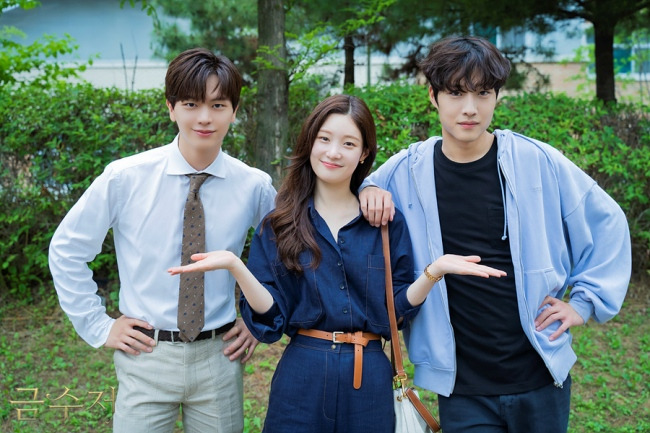 MBC's The Golden Spoon is embroiled in controversy for favoring a certain cast member over others. Some speculated that the drama sheds more light on its supporting actor than on its lead stars. 
According to reports made on November 10th, the latest behind-the-scenes video of The Golden Spoon sparked controversy as supporting star Son Woo Hyun got more screentime than the drama's main actors — Yook Sung Jae, Lee Jong Won, Jung Chae Yeon and Yeon Woo. However, the drama team revealed that there had been no issue regarding the matter during the production.
A broadcasting official told OSEN this afternoon, "Everything was smooth sailing on set. Yook Sung Jae, Yeon Woo and Jung Chae Yeon were always tuned in as they've done countless promotional and behind-the-scenes videos back when they were idol singers." "Even when other lead actors like Lee Jong Won needed help, Yook Sung Jae was always there to help him with acting," they explained. The rumors soon died down as the drama team's explanation cleared the air.
There are no photos of Son Woo Hyun on the drama's official website, as the team has set all on-site images of her to private. In a way, it can be said the recent controversy has hurt its actors and their fans, including Son Woo Hyun, Yook Sung Jae and their fans.
Meanwhile, The Golden Spoon will be concluded as a 16-episode season on November 12th.