While the news of Youn's Kitchen 3 is being prepared, it's been raised that the full cast might not be able to come together.
On the 3rd, Starnews reported that tvN's working on coordinating the schedule with Youn's Kitchen members including Youn Yuh Jung, Lee Seo Jin, Jung Yu Mi, and Park Seo Joon. It's well-known that those who work with Na Young Seok always reteam with him unless it's impossible schedule-wise.
The production team has selected candidates for the locations where the new season will be filmed, hoping to start the production as early as early December. However, some of the cast still haven't confirmed their appearances due to the overlapping schedules.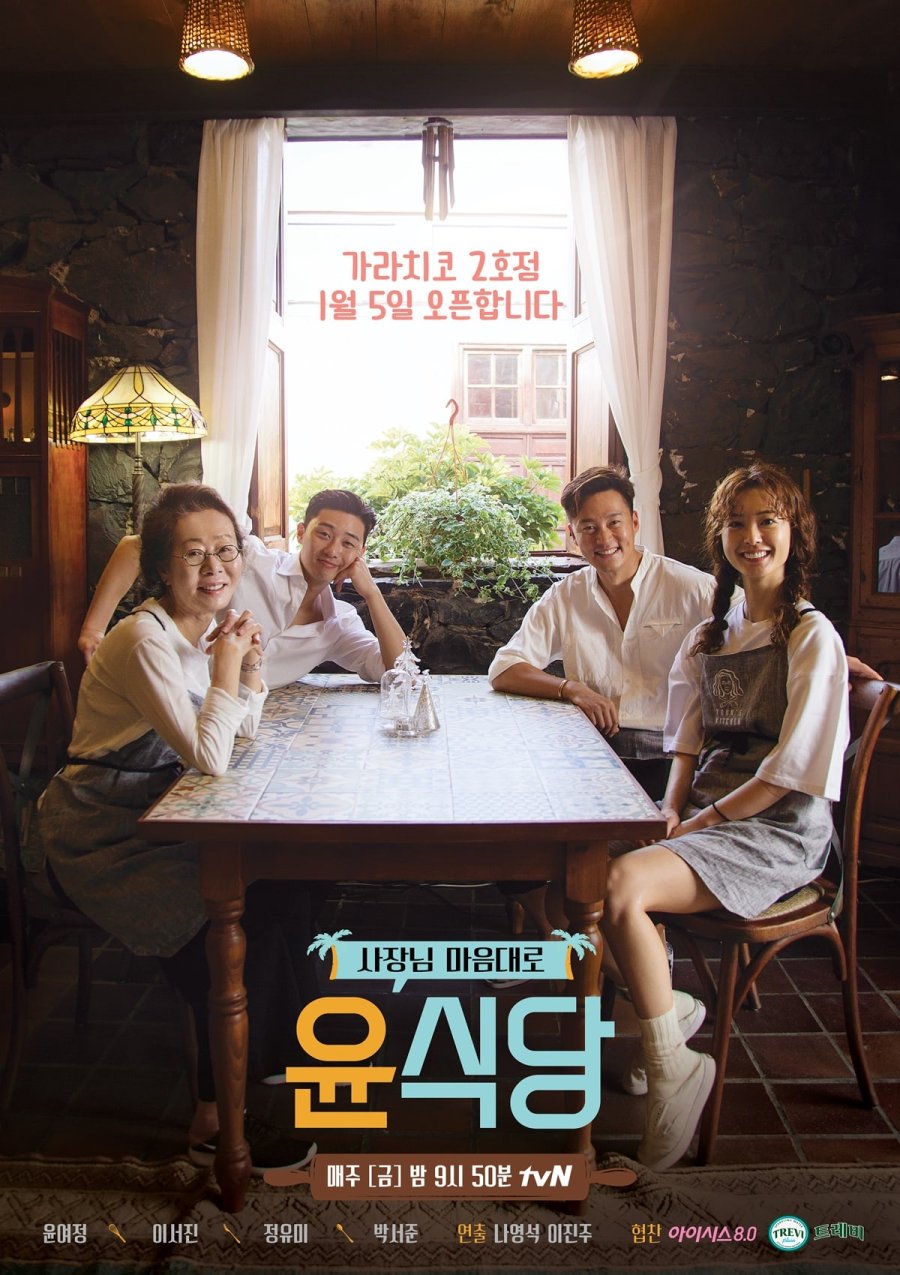 Last month, an official from tvN confirmed, "It's true that we're preparing a show where the cast runs a restaurant overseas." But it's still under discussion if this upcoming show will come out under the title of Youn's Kitchen 3; that is, if there are changes to the cast, the title might have to change as well.
An insider shared, "I think things have been decided to some extent, but the cast still hasn't been finalized. It's going to take some time before the official announcement is made."
Meanwhile, Youn's Kitchen shows the cast opening a small Korean restaurant overseas to serve local people and tourists. The show is considered one of the best shows produced by Na Young Seok.
Source (1)